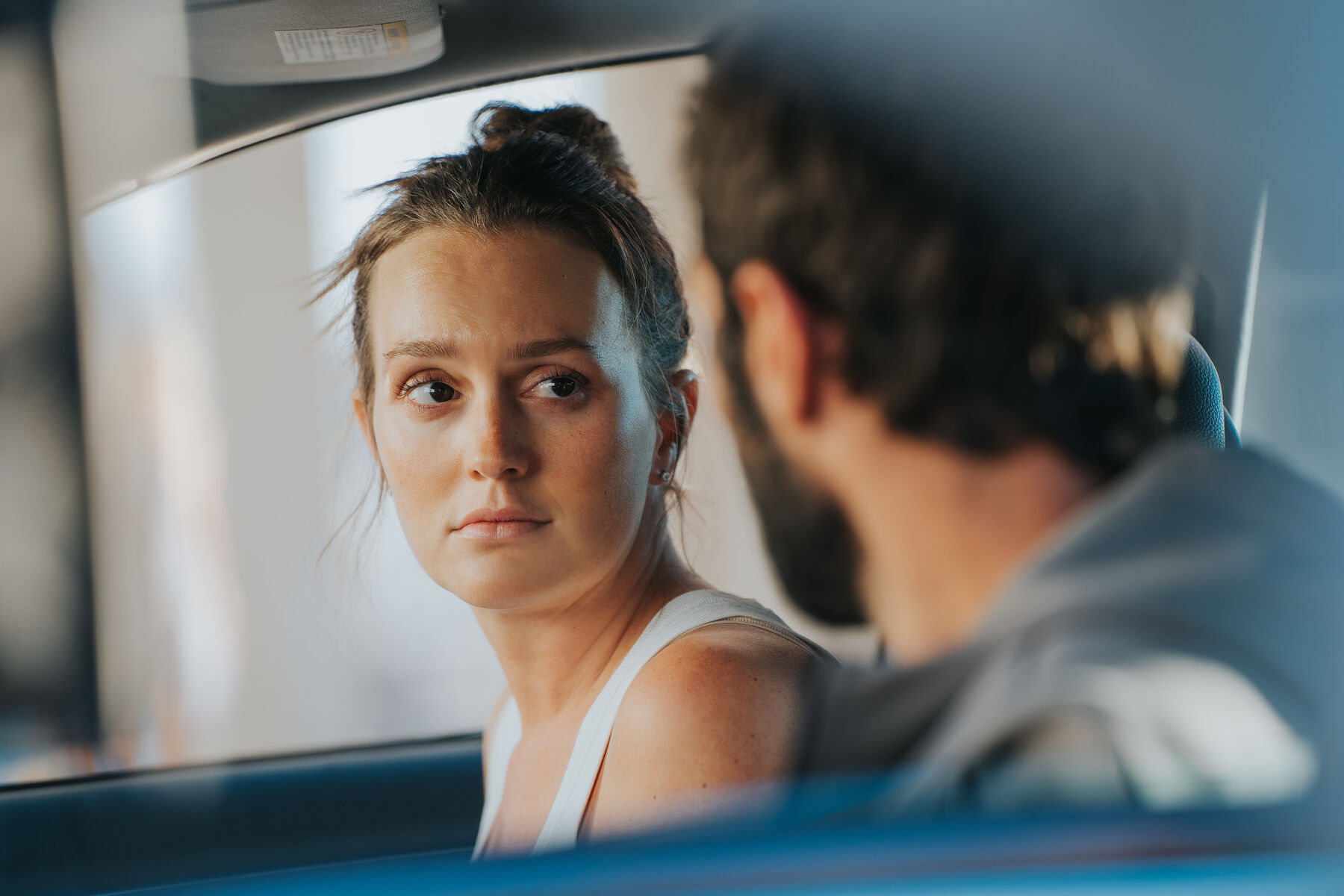 Production
THE WEEKEND AWAY
Available on Netflix
Produced by 42
Written by Sarah Alderson
Based on the Novel by Sarah Alderson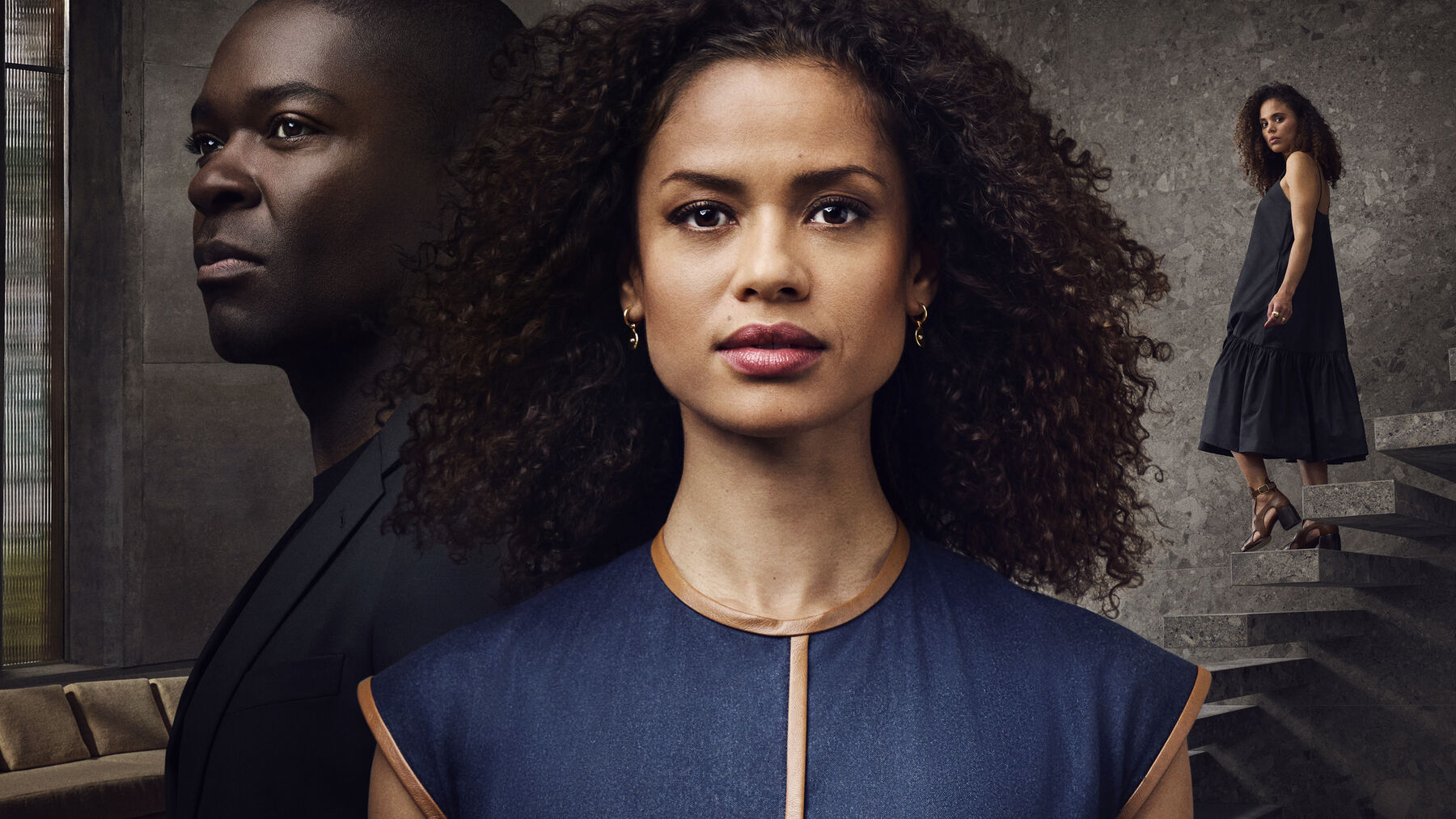 Production
THE GIRL BEFORE
Available on BBC iPlayer and HBO Max
Produced by 42
Co-written by Marissa Lestrade
Featuring Rakhee Thakrar, Mark Stanley, Lucy Russell.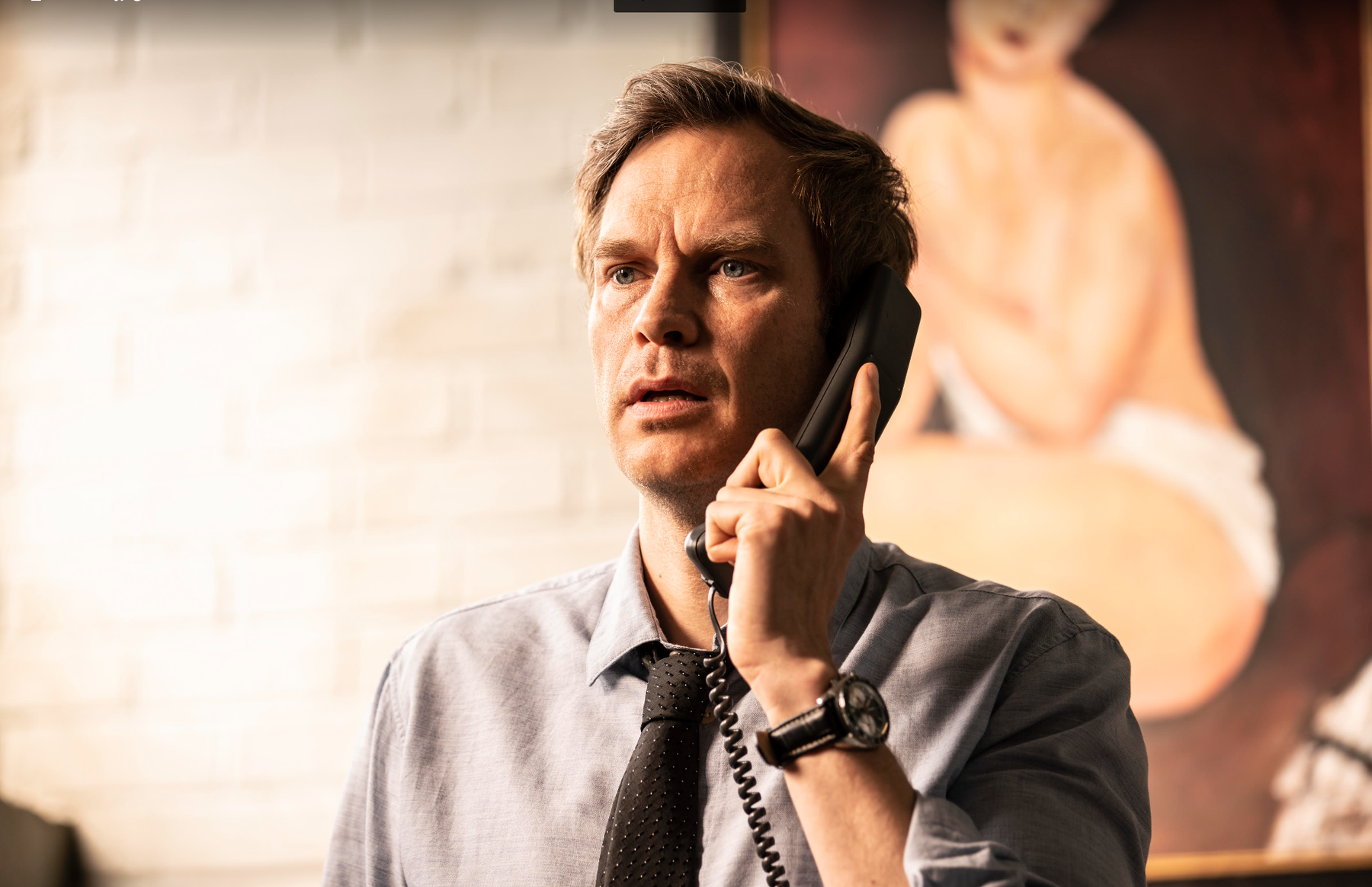 RAGDOLL
Starring Ali Cook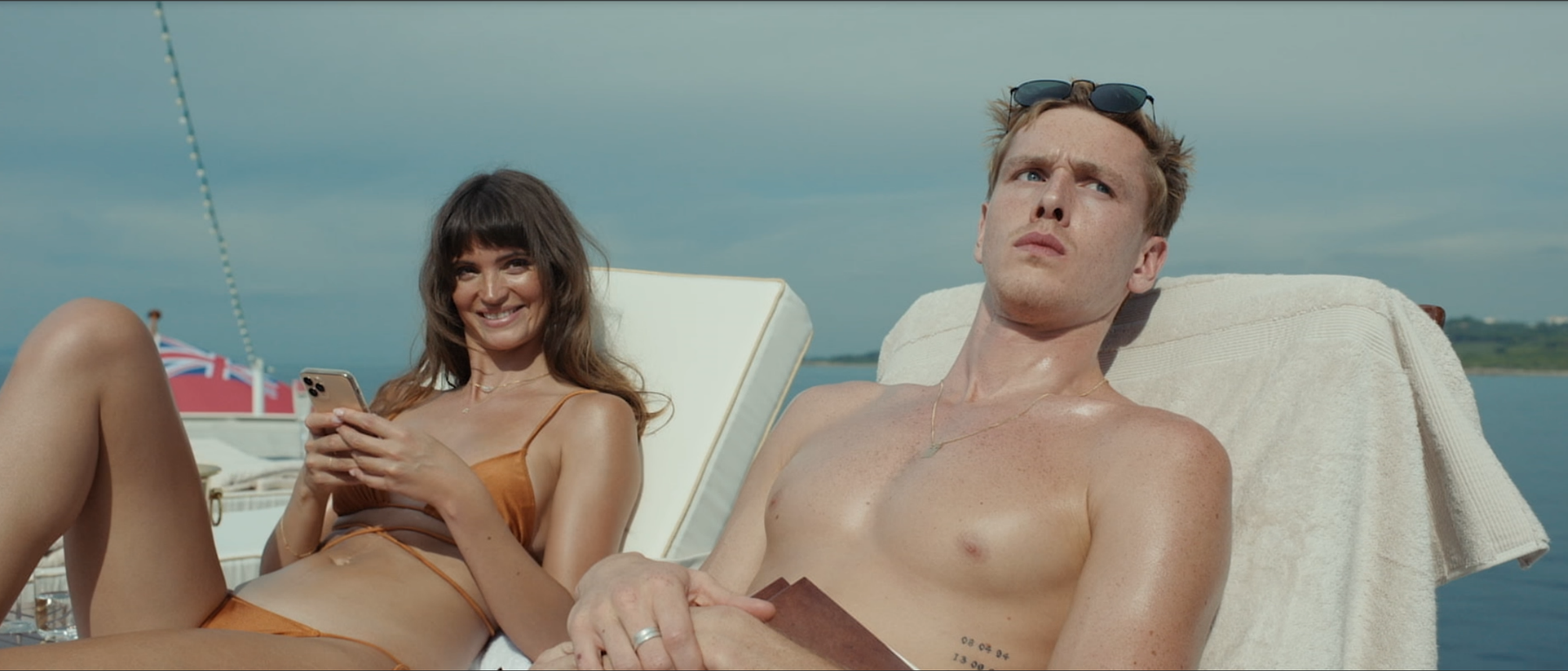 TRIANGLE OF SADNESS
Featuring Harris Dickinson
Cannes Festival 2022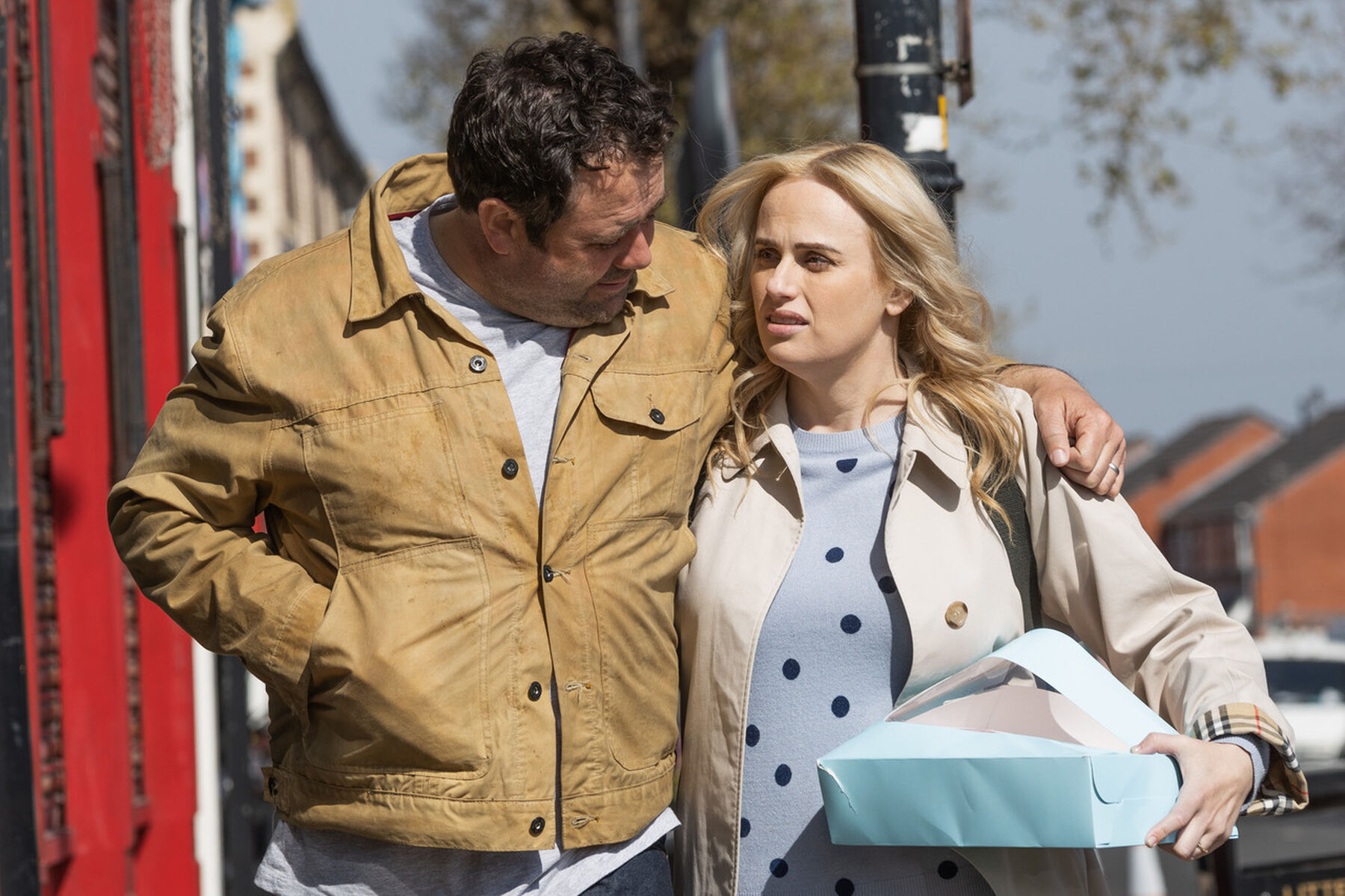 ALMOND AND THE SEAHORSE
Written, directed, executive produced and featuring Celyn Jones
Casting by Colin Jones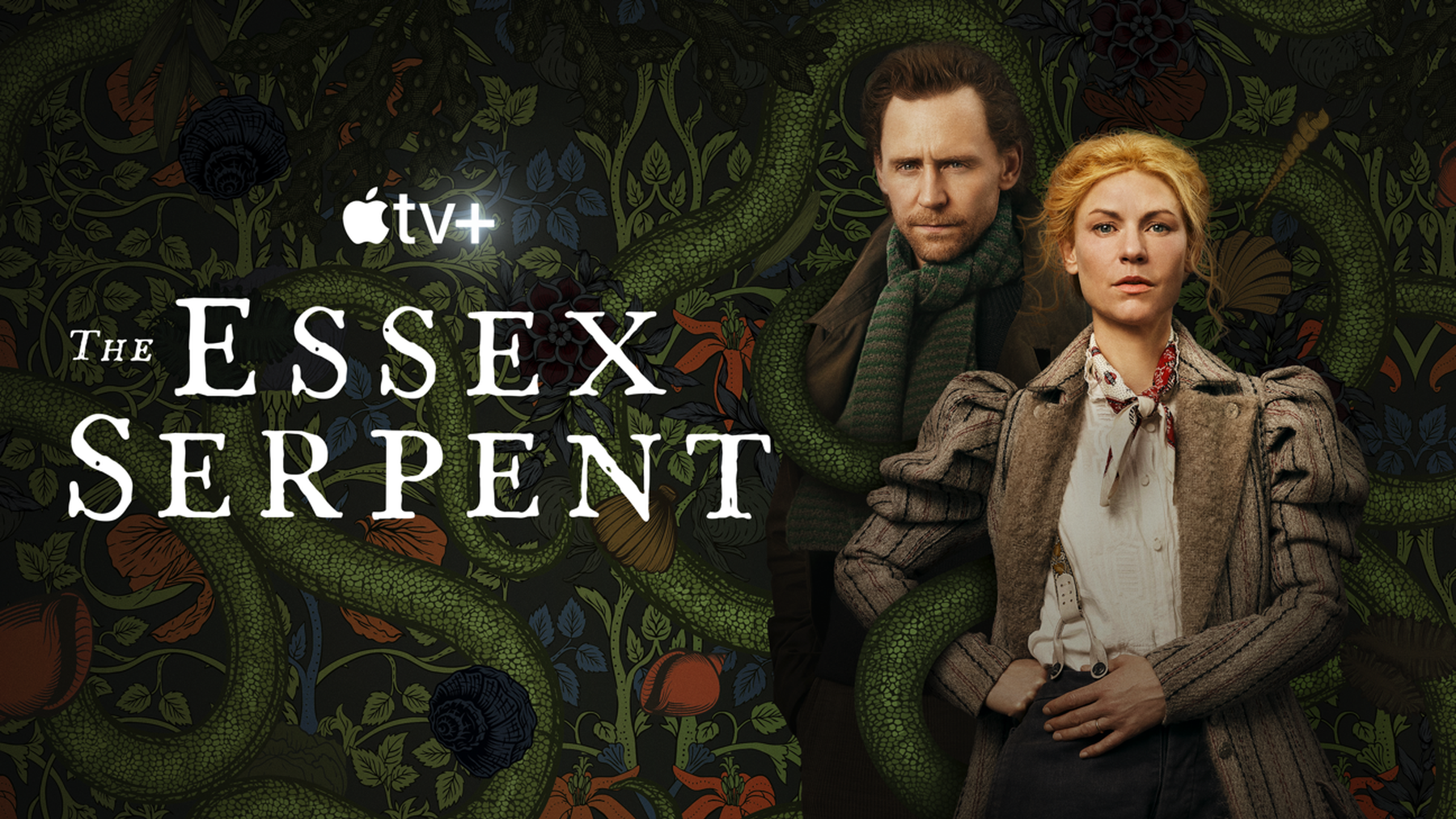 THE ESSEX SERPENT
Intimacy Coordinator - Jenefer Odell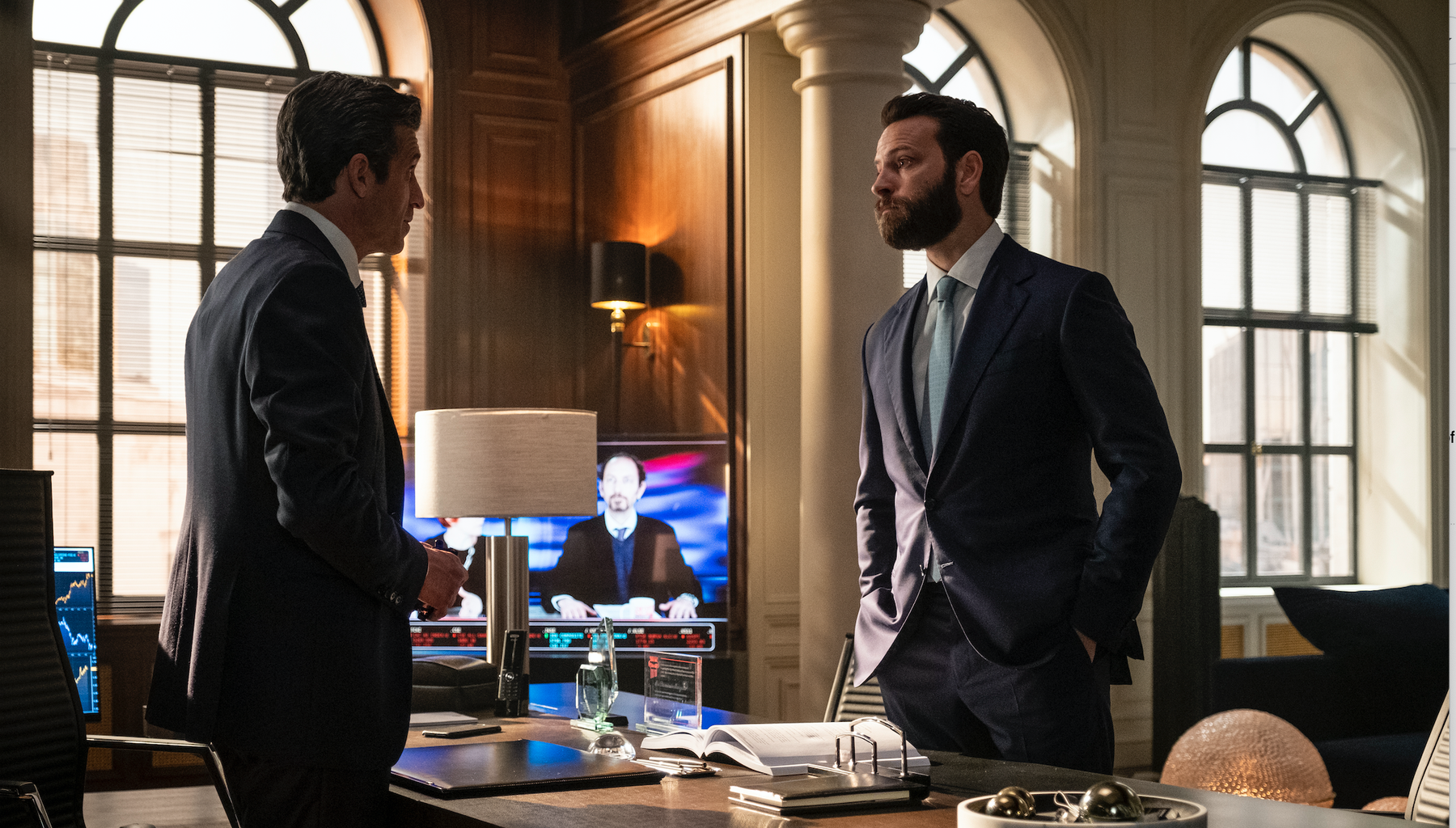 DEVILS - S2
Episode 7 written by Caroline Henry
Casting by Dan Hubbard
Featuring Harry Michell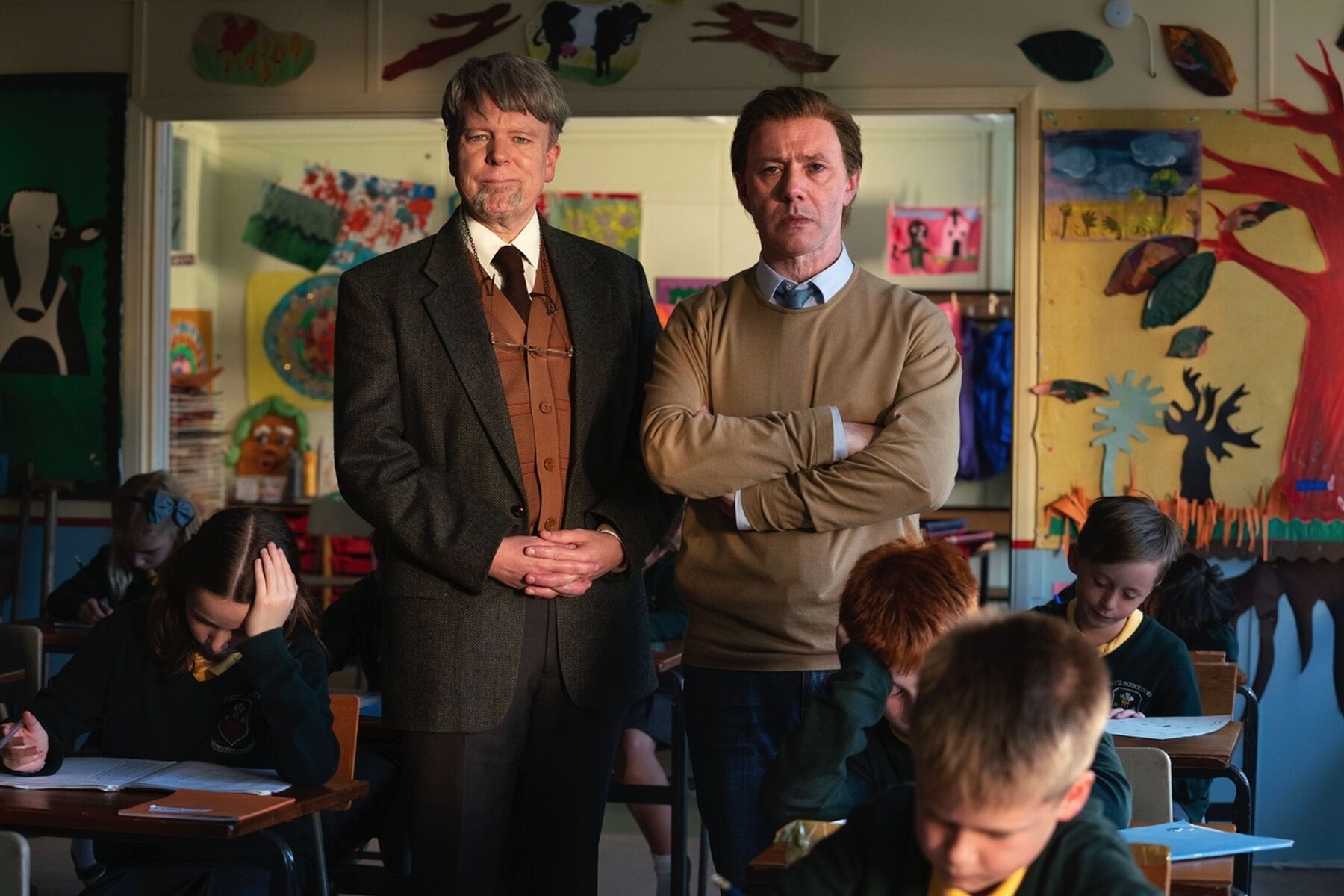 INSIDE NO. 9 - S7
Produced by Kim Crowther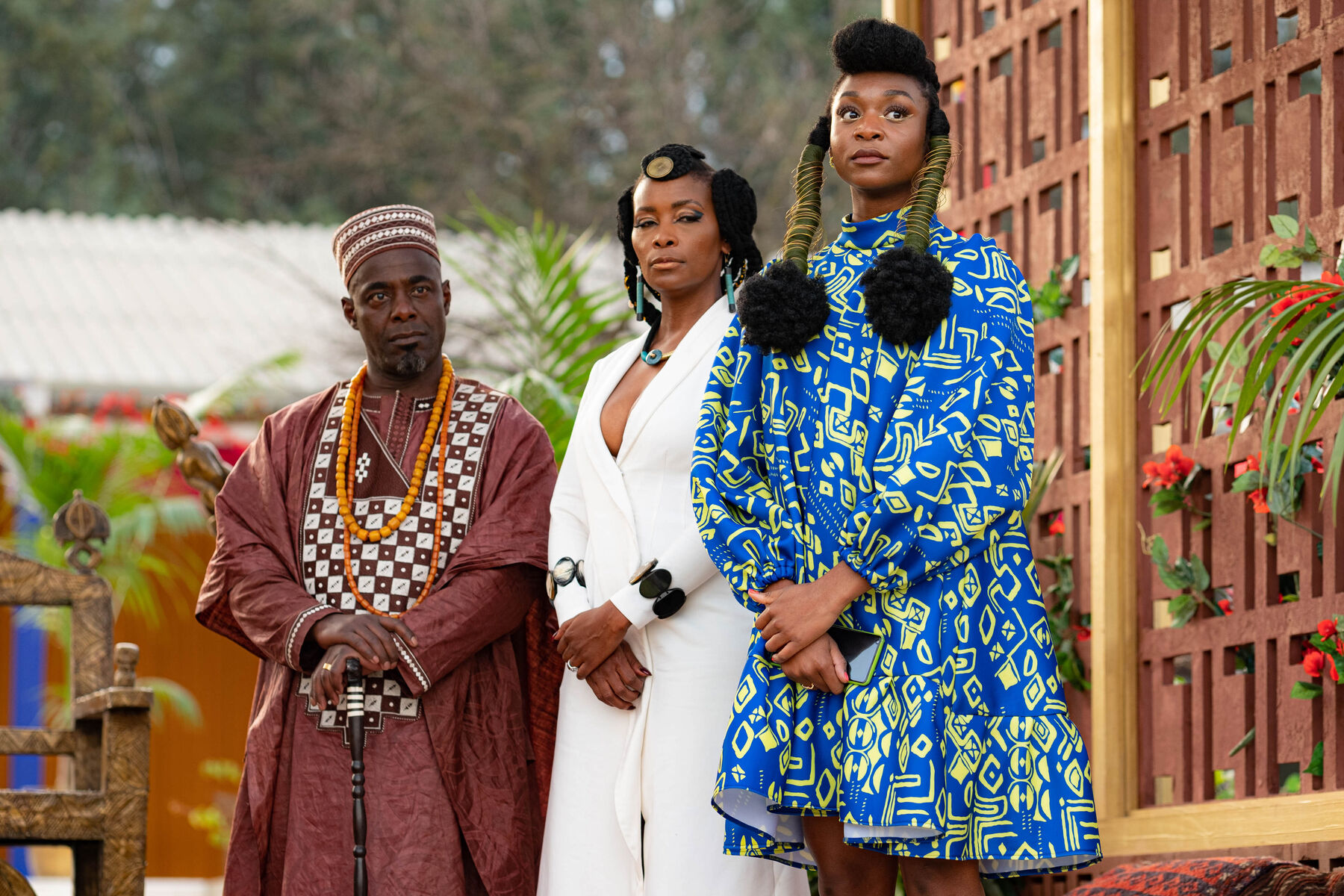 NOUGHTS & CROSSES S2
Featuring Kiké Brimah
Available on BBC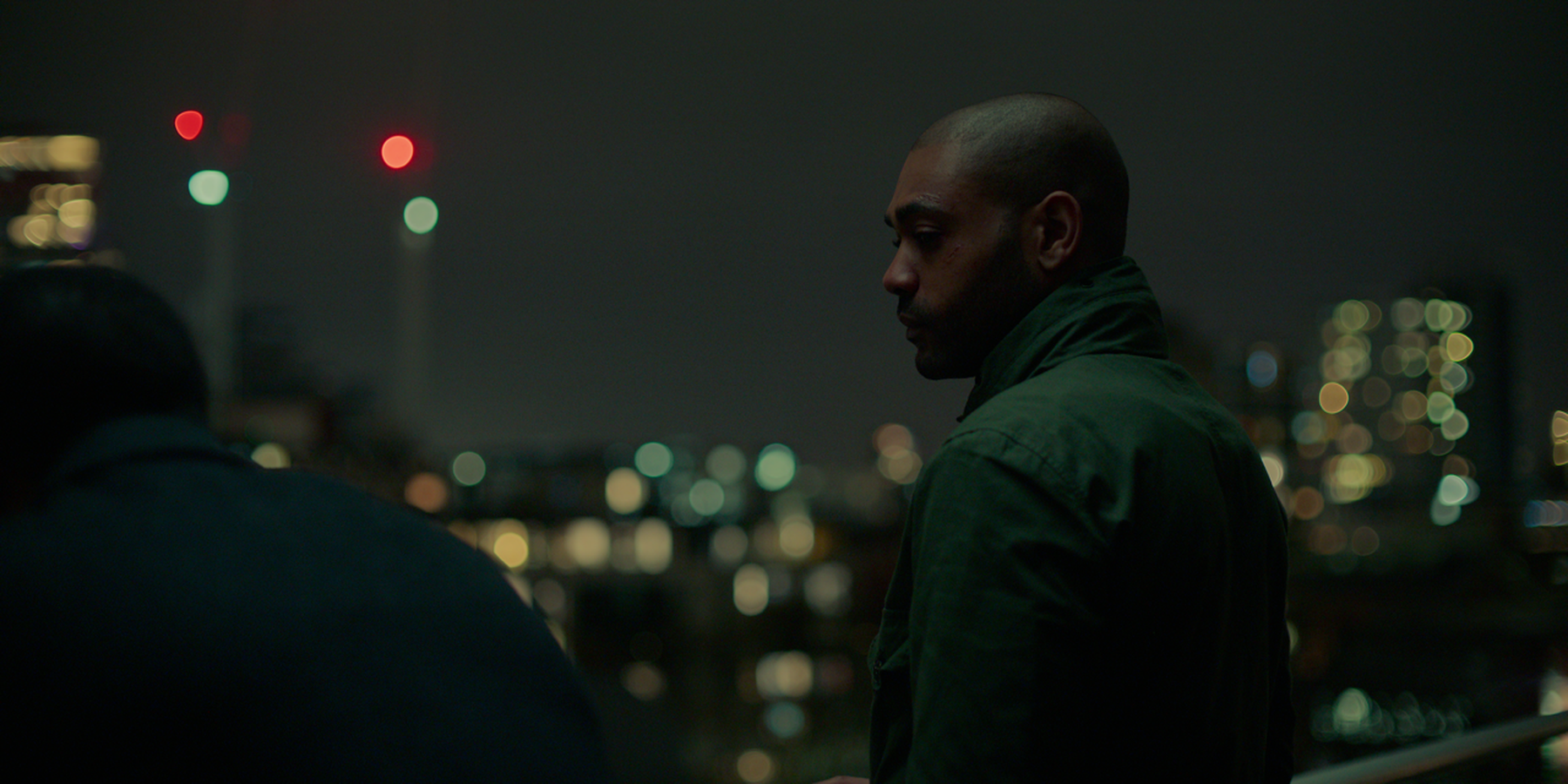 TOP BOY S2
Featuring Kane Robinson & Adwoa Aboah
Casting by Des Hamilton
Available on Netflix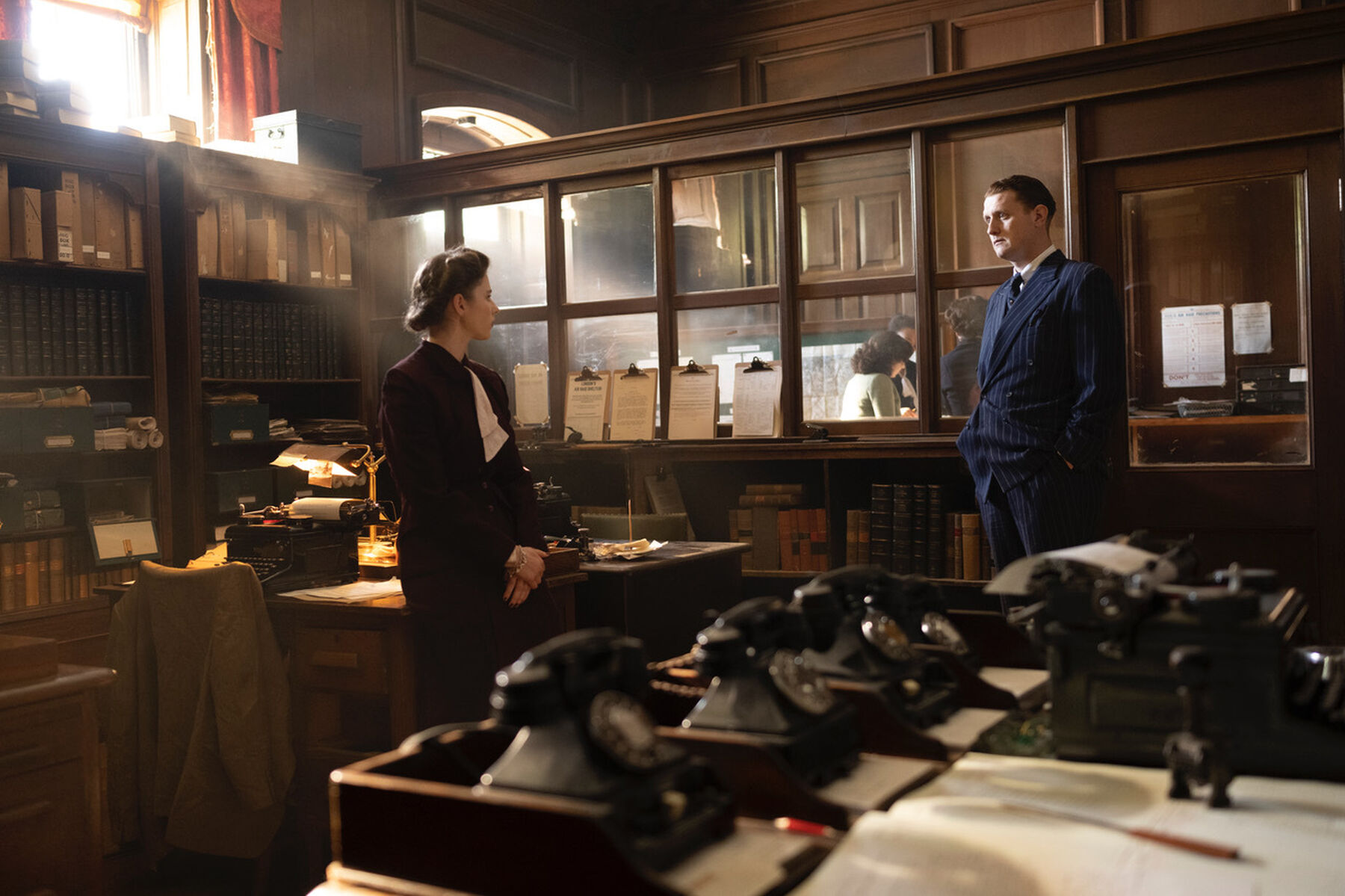 LIFE AFTER LIFE
Featuring Harry Michell
Available on iPlayer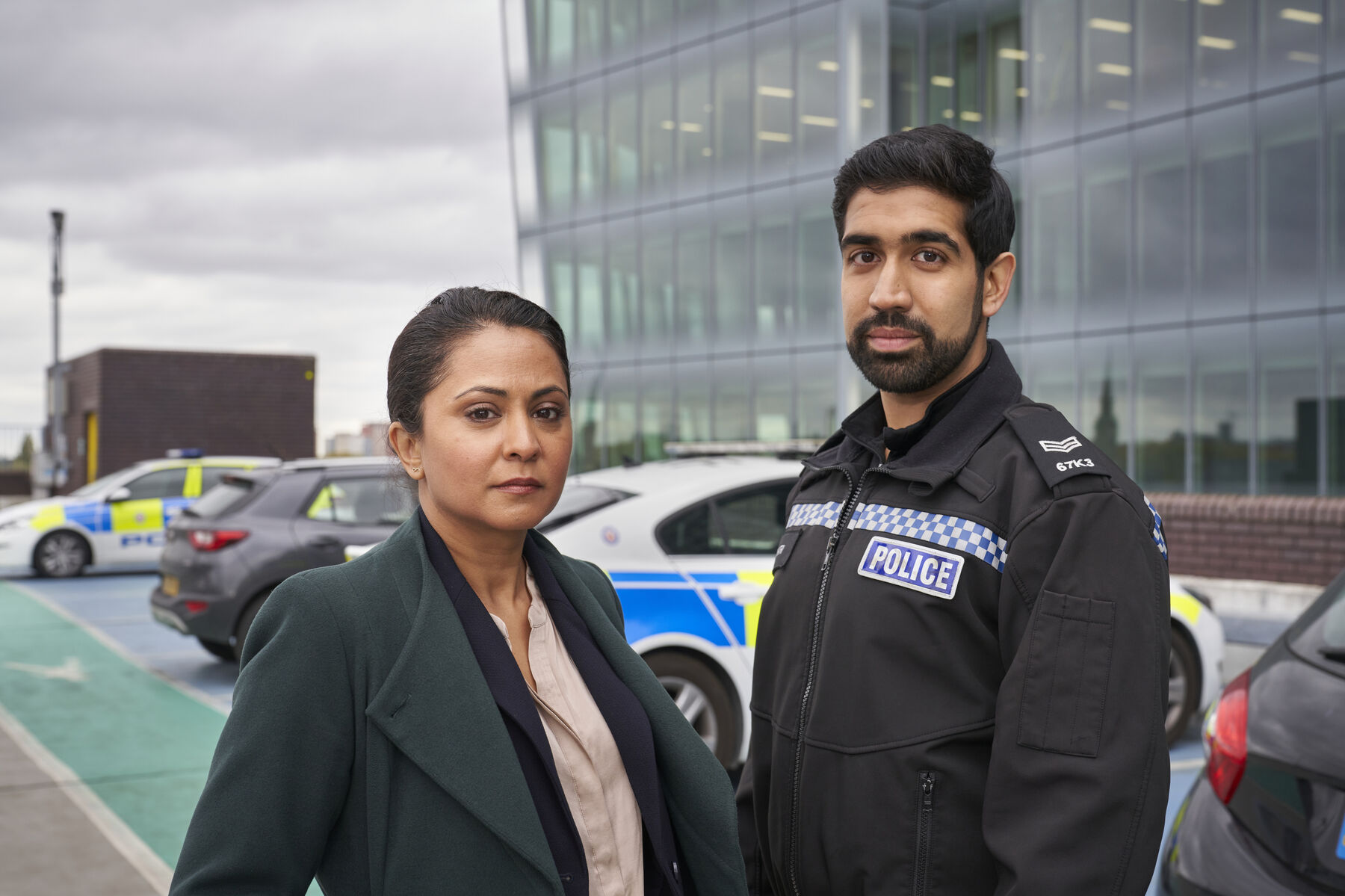 DI RAY
Featuring Maanuv Thiara
ITV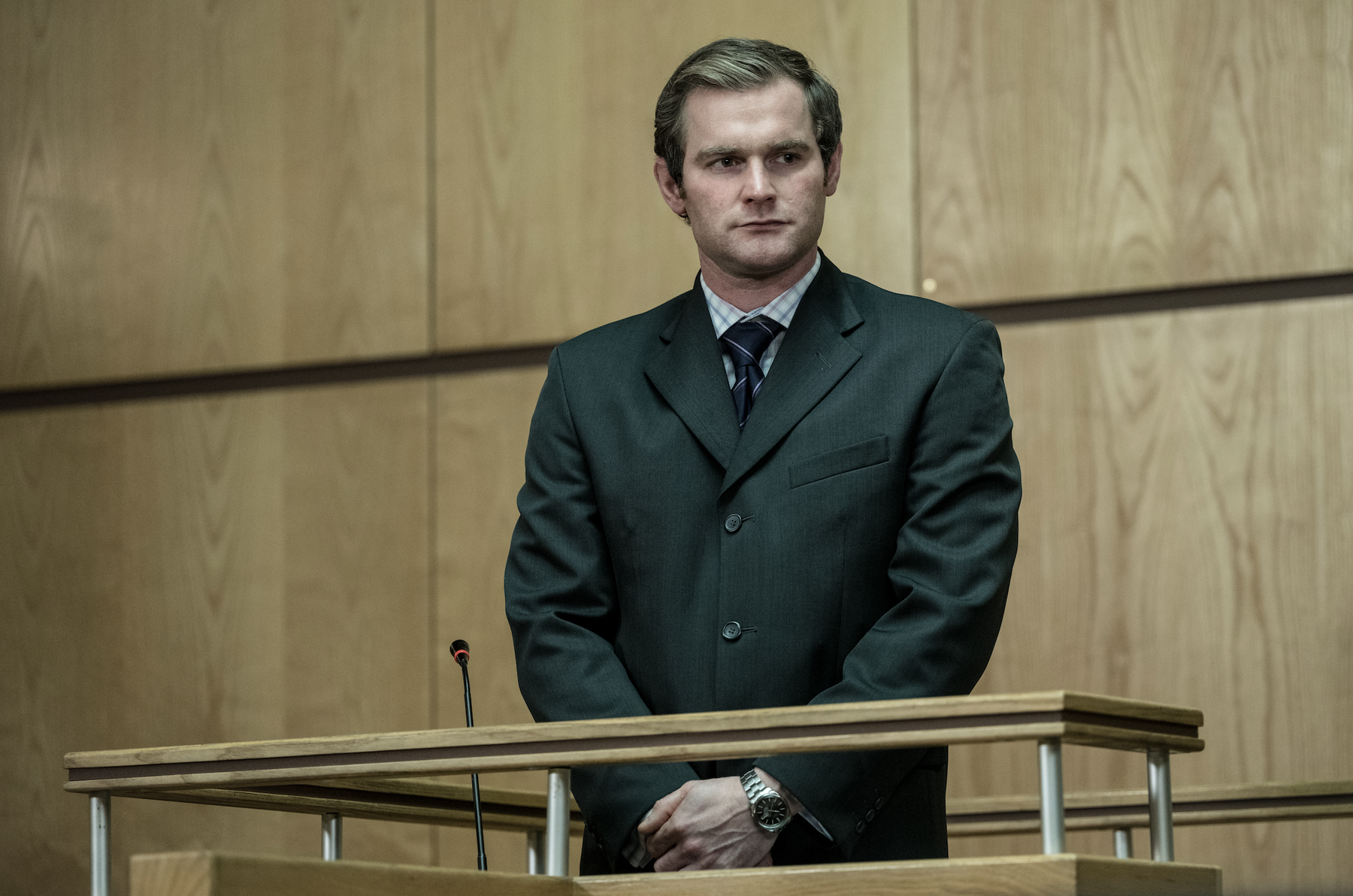 THE THIEF, HIS WIFE AND THE CANOE
Featuring Mark Stanley
ITV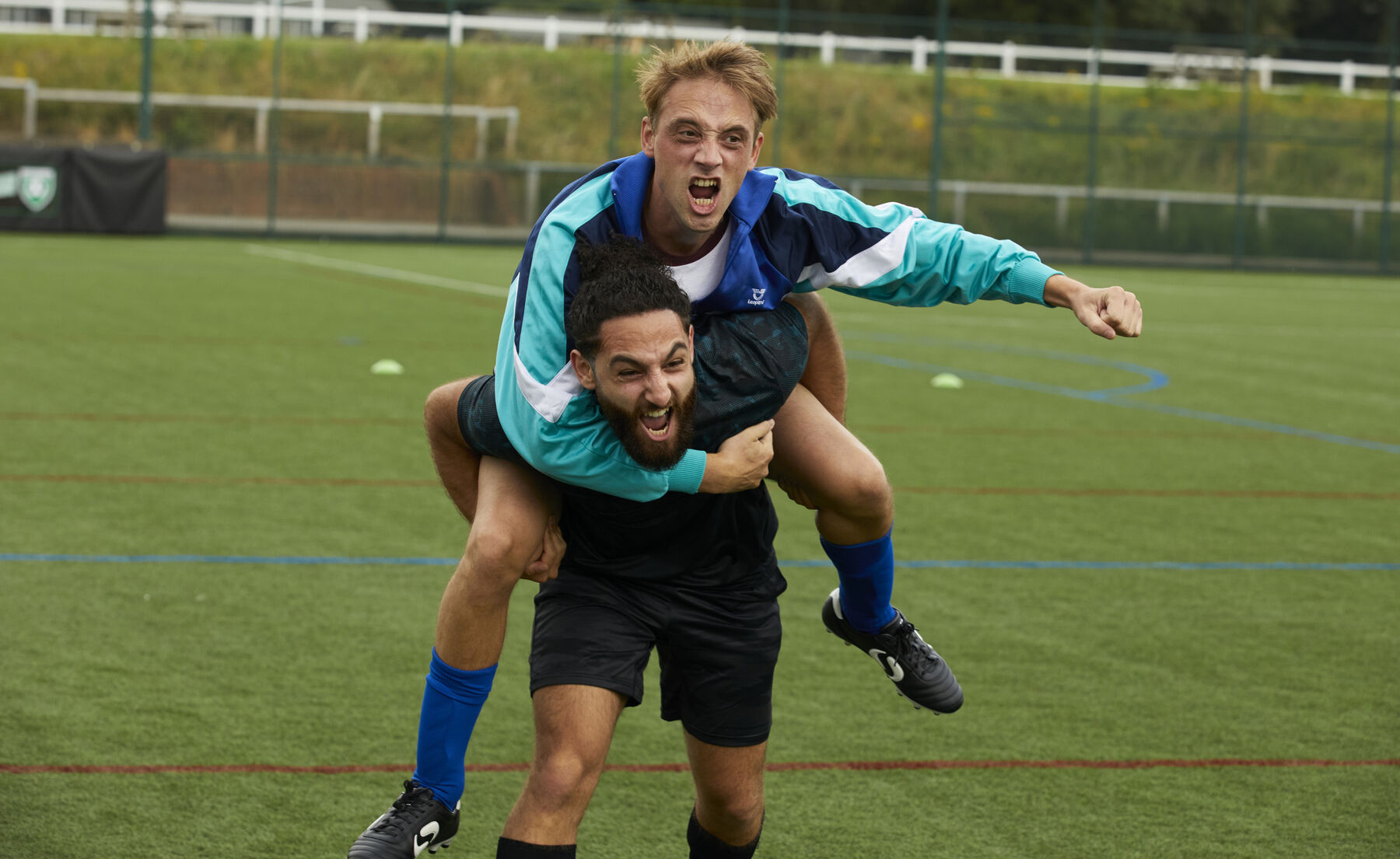 HULLRAISERS
Featuring Perry Fitzpatrick
Casting by Kharmel Cochrane
Available on All4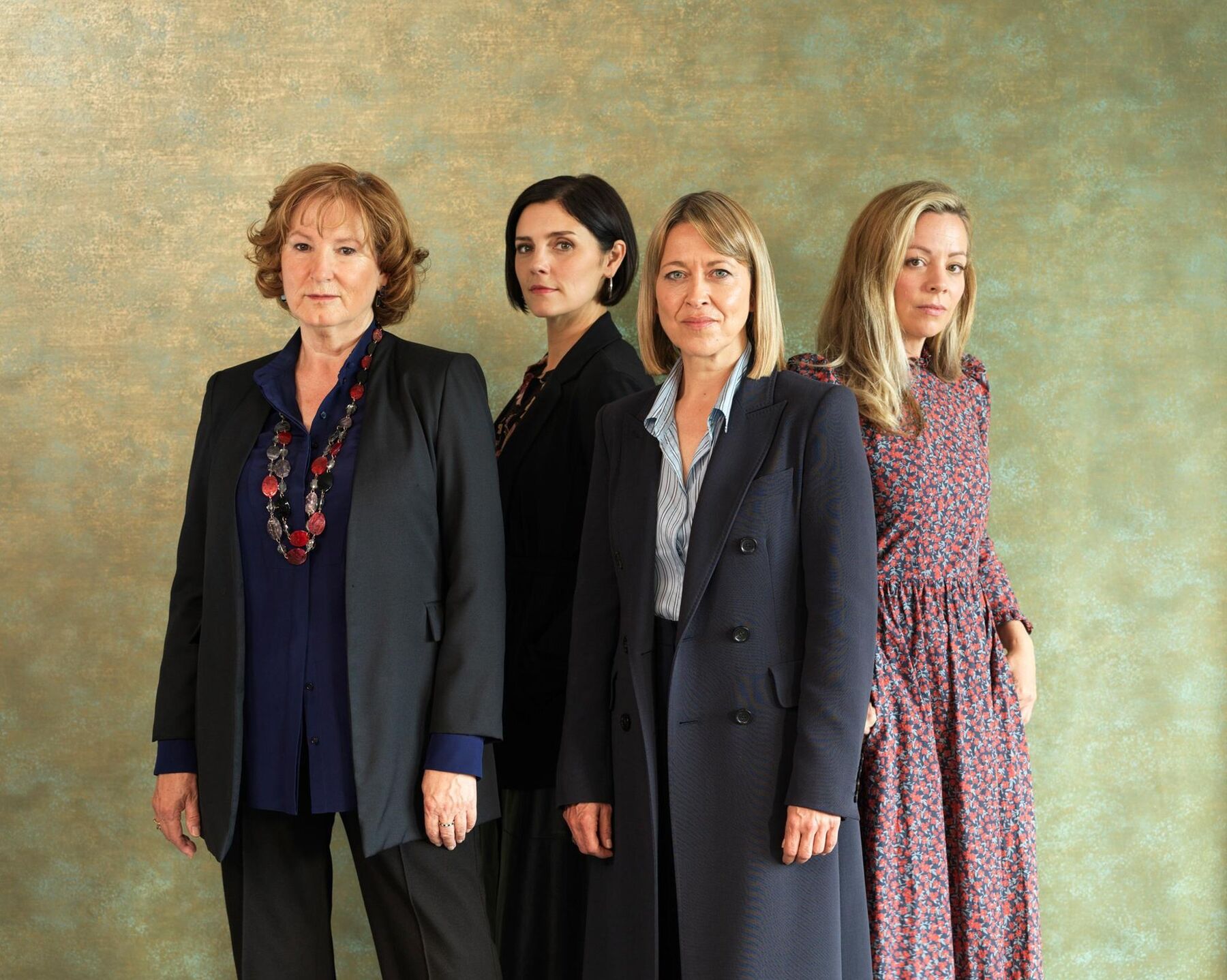 THE SPLIT SEASON 3
Written and created by Abi Morgan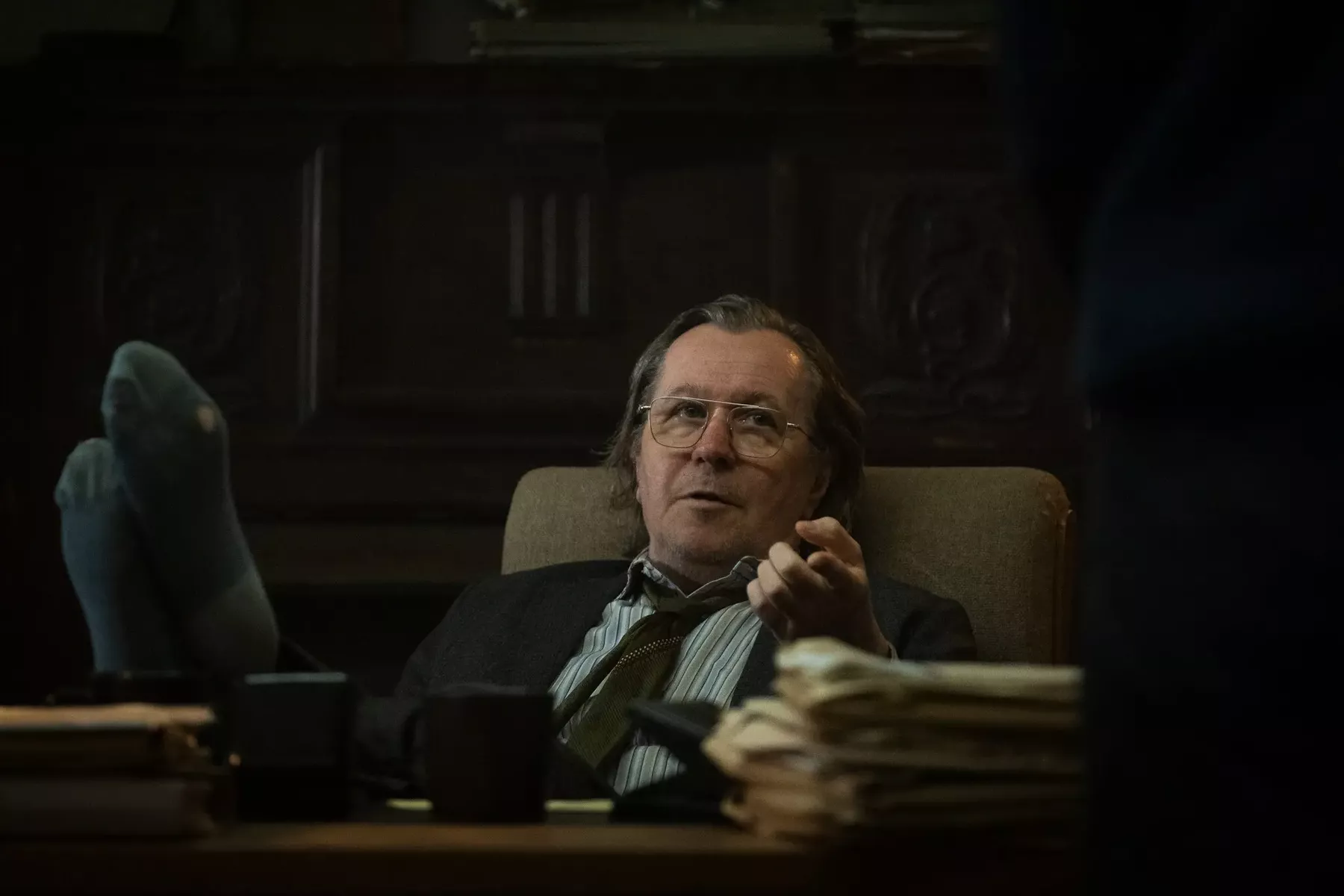 SLOW HORSES
Apple TV+
Directed by James Hawes
Featuring Steven Waddington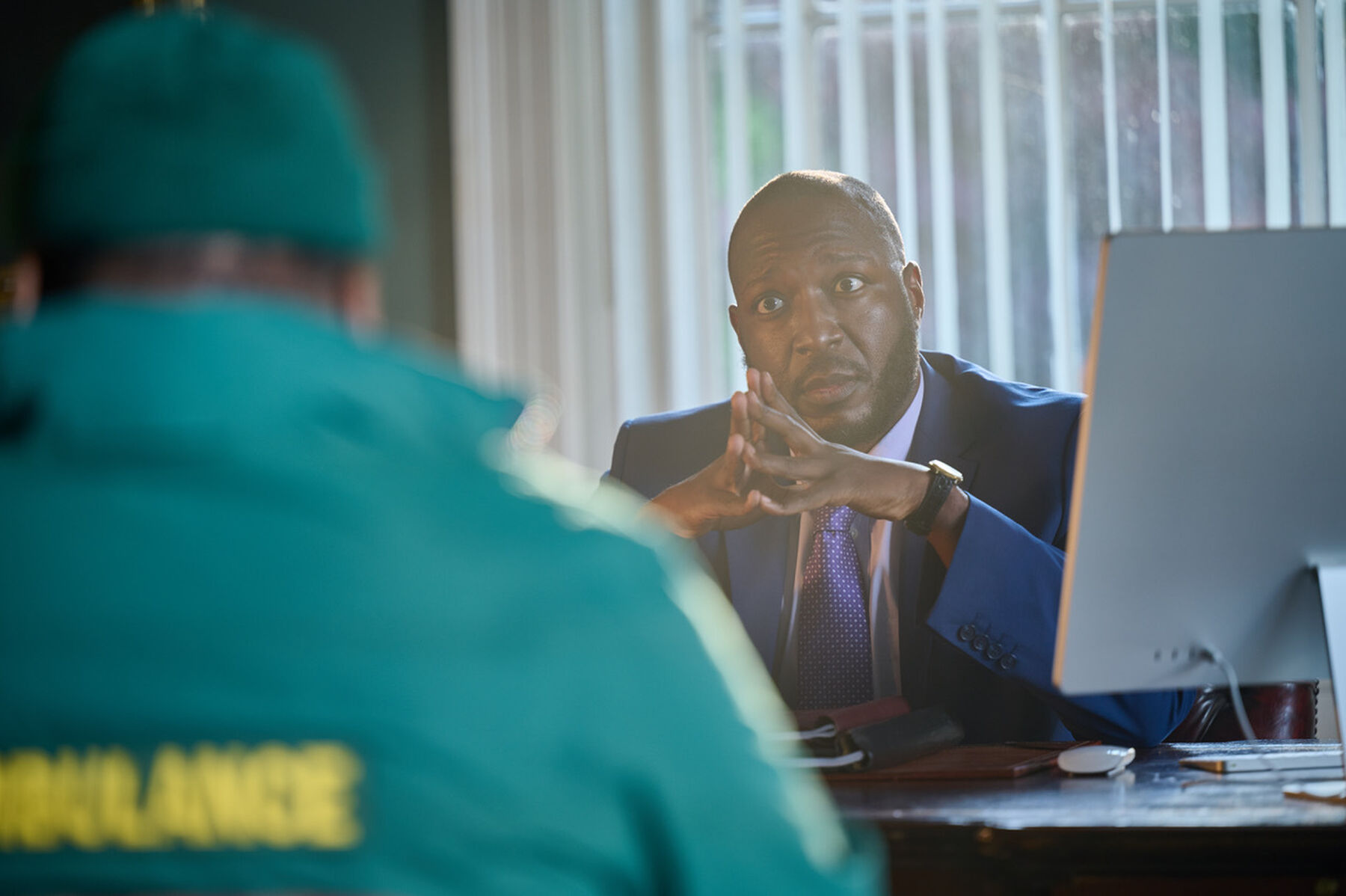 BLOODS - SERIES 2
Episodes 6 - 10 directed by Tom McKay
Featuring Raphael Sowole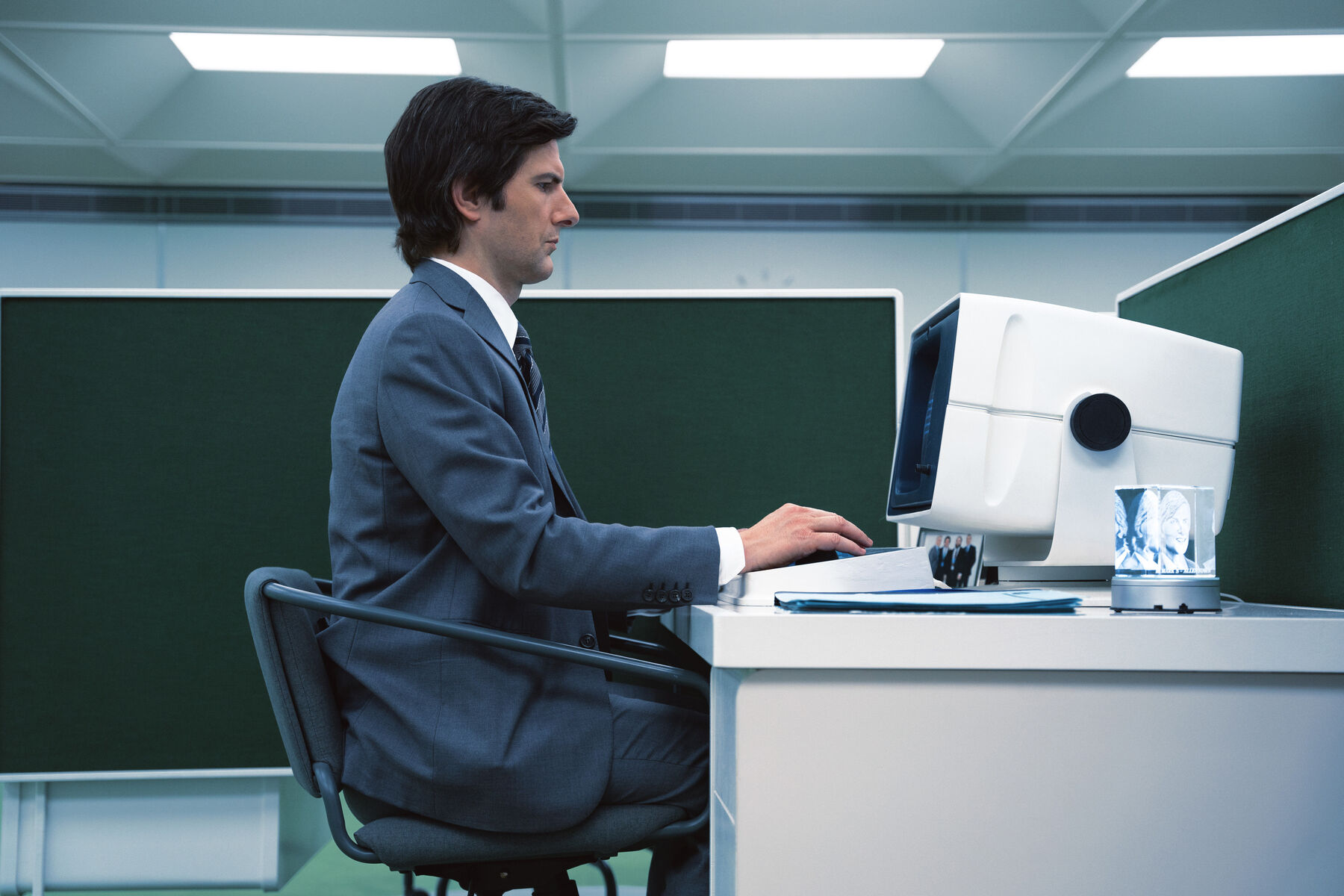 SEVERANCE
Three episodes directed & executive produced by Aoife McArdle for Apple TV +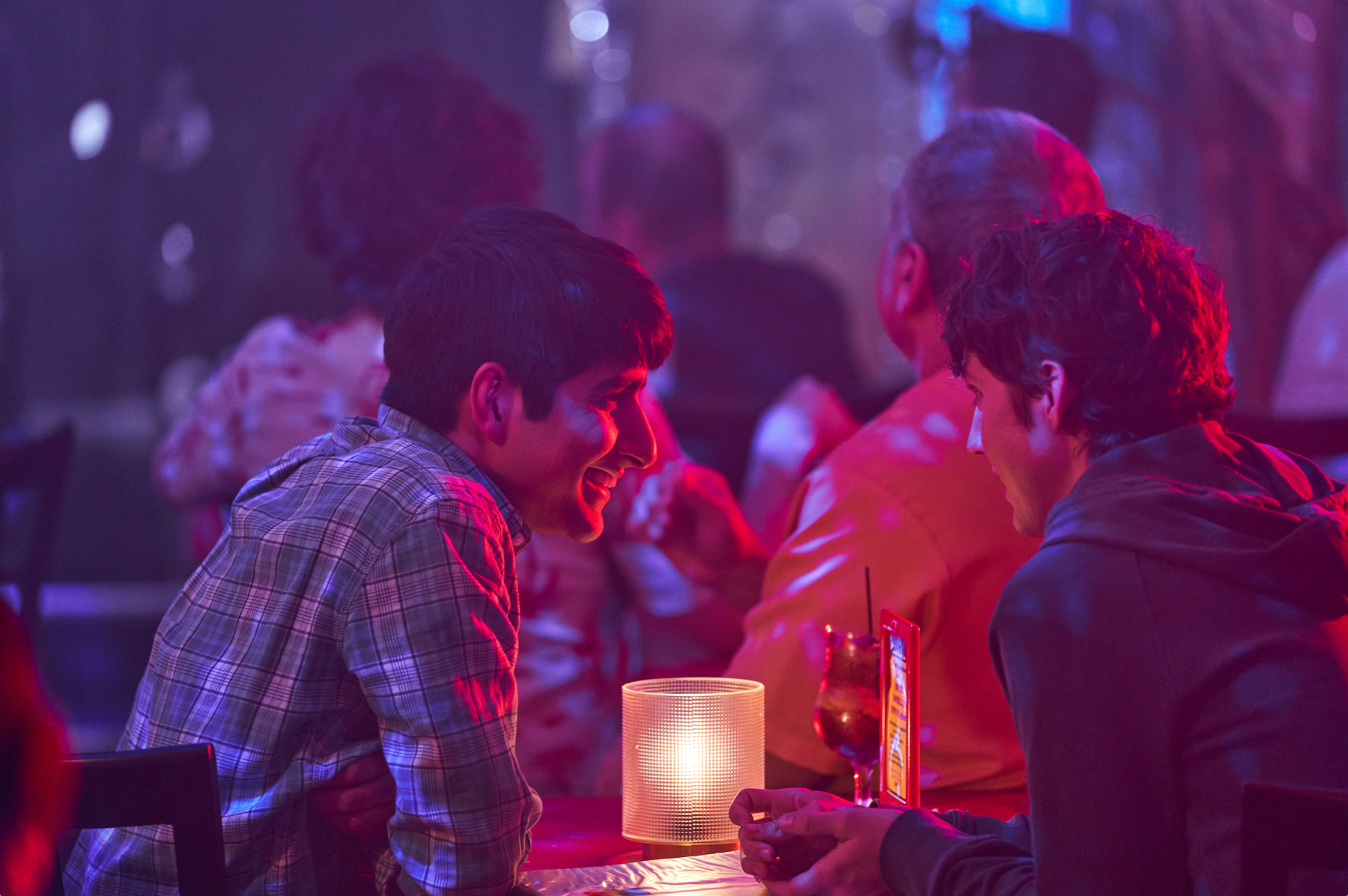 THREE MONTHS
Featuring Viveik Kalra
Paramount+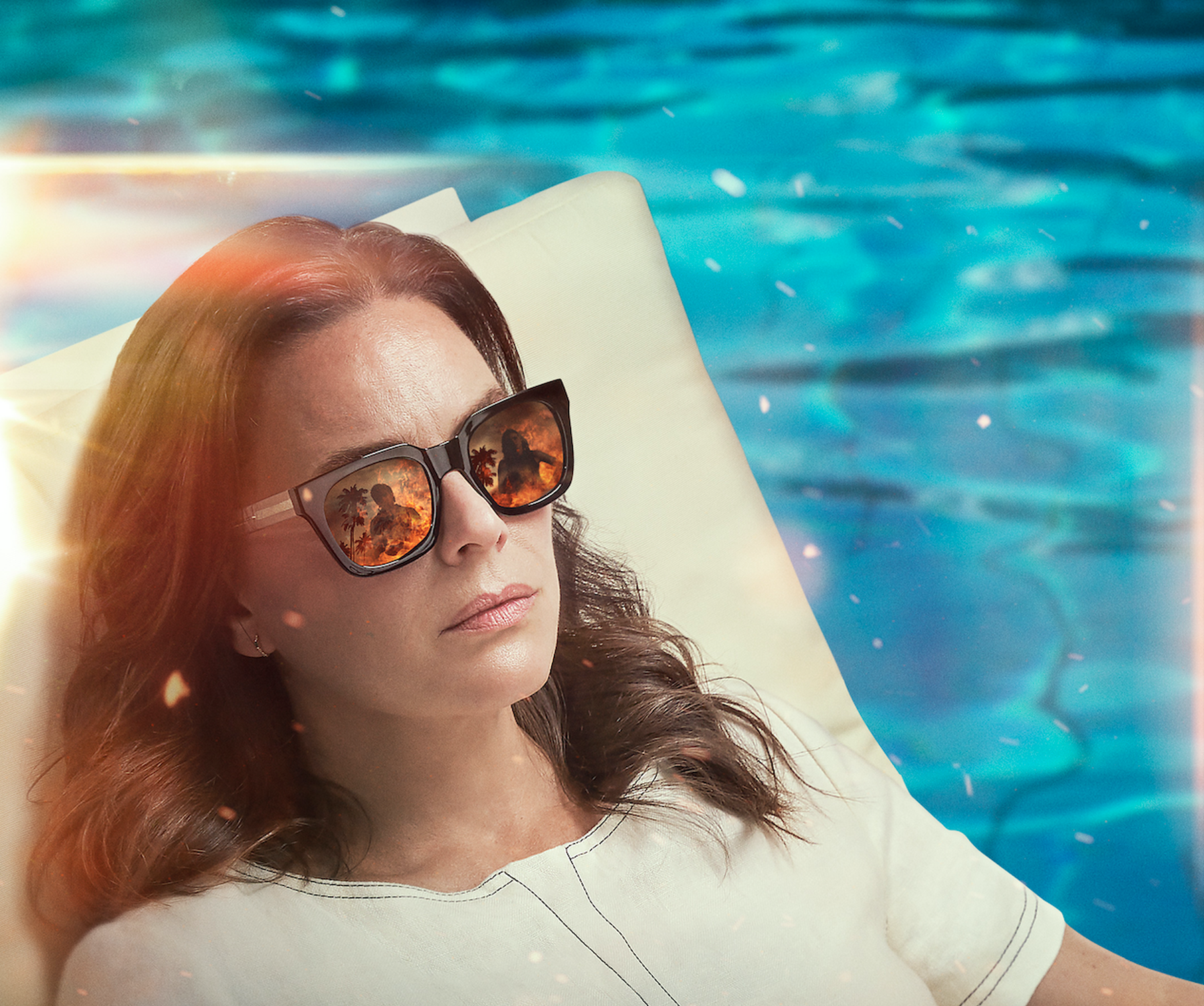 THE HOLIDAY
Featuring Aidan McArdle
Channel 5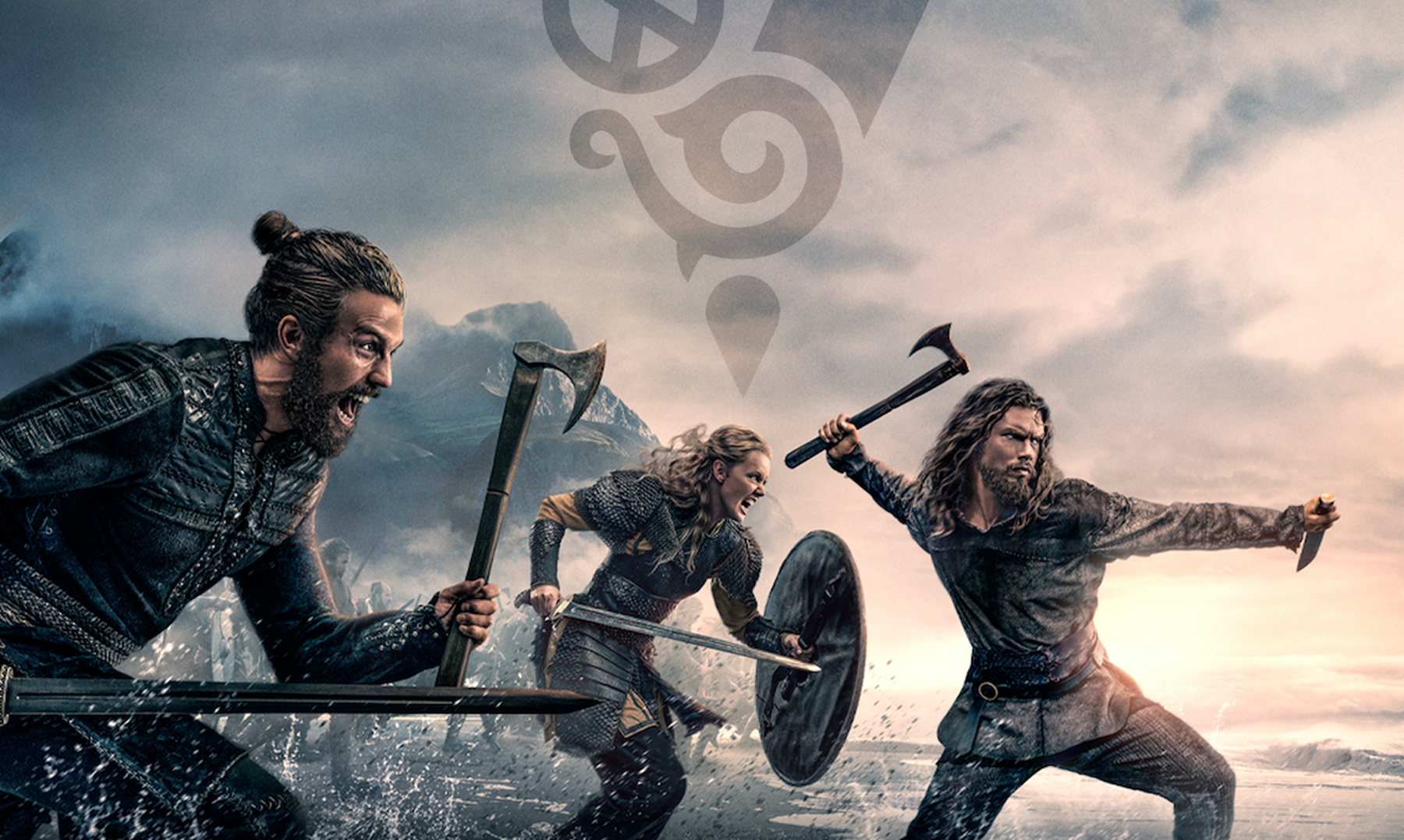 VIKINGS VALHALLA
Episodes 4 and 7 written by Declan Croghan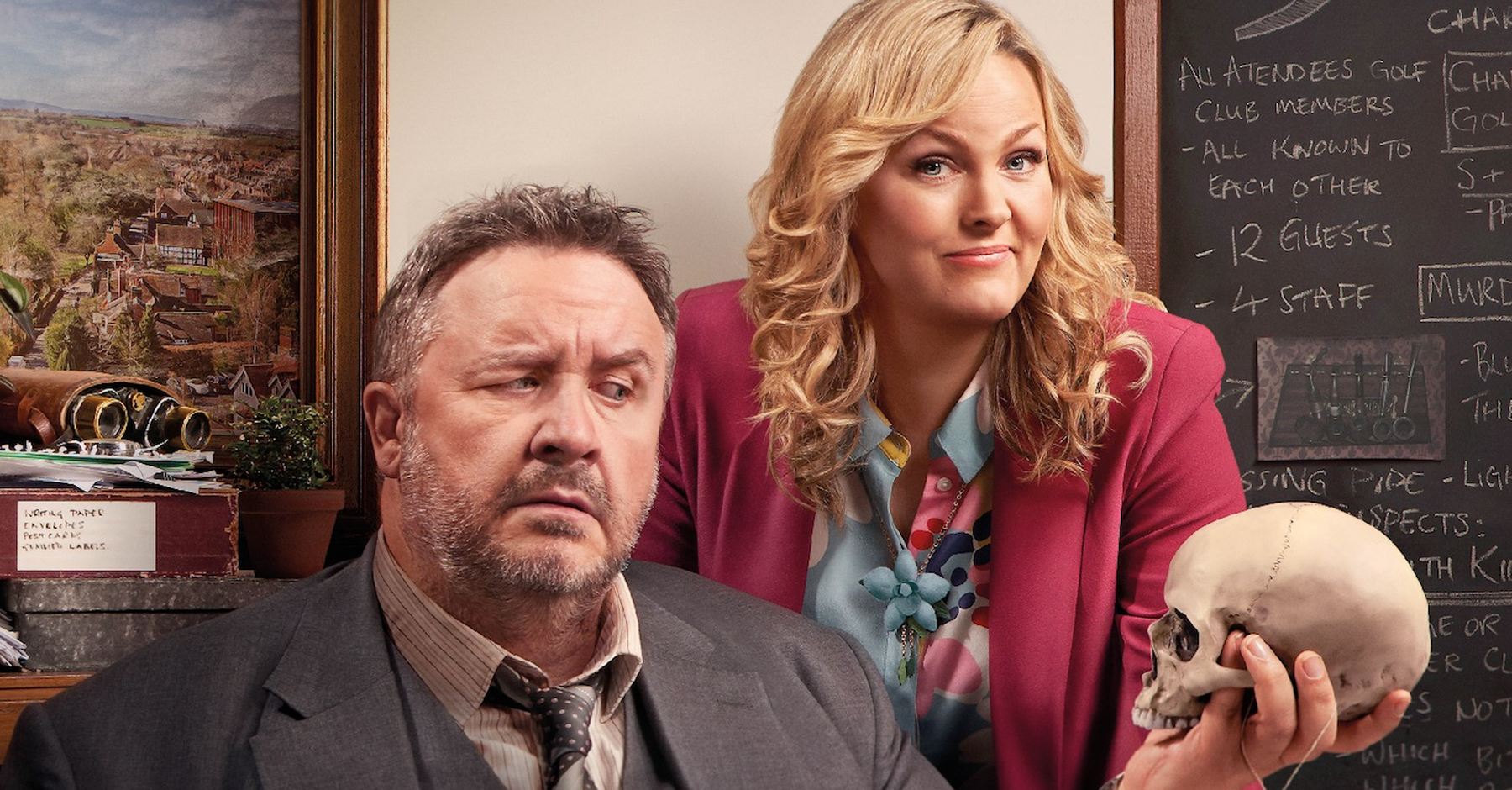 SHAKESPEARE AND HATHAWAY (SERIES 4)
Episode 8 "And Rarest Parts"
Written by Rex Obano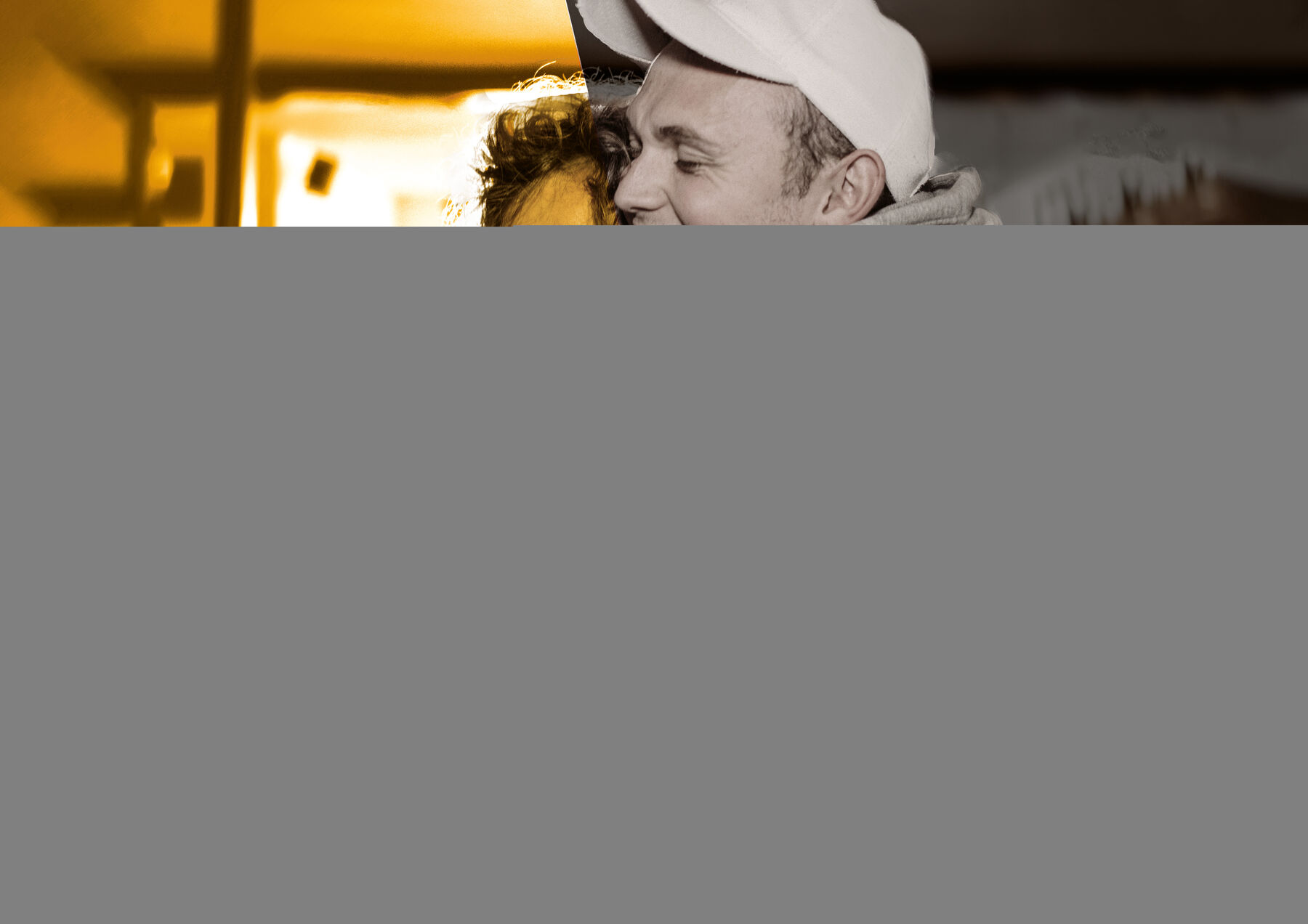 SORRY, YOU'RE NOT A WINNER
by Samuel Bailey
In theatres now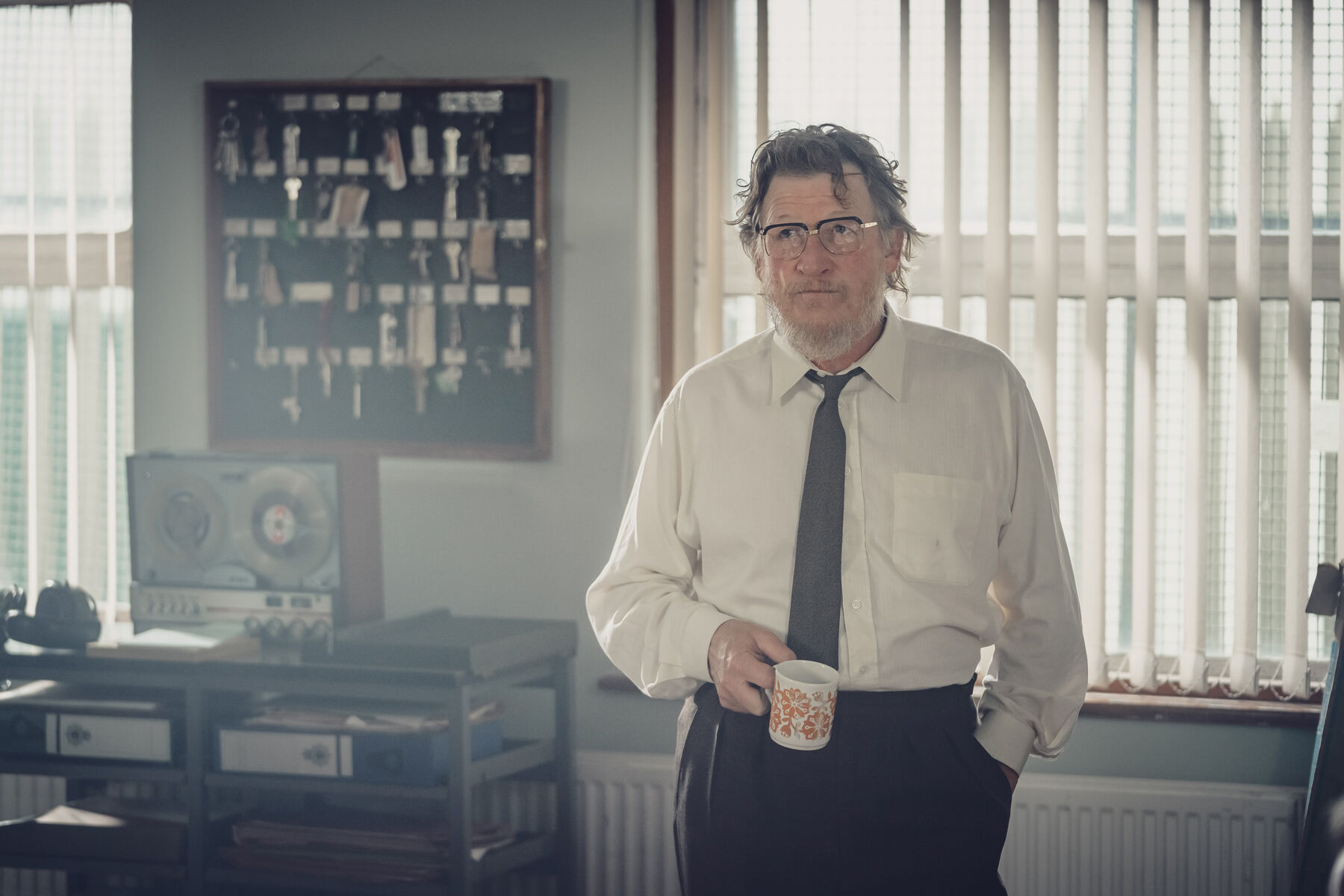 THE CURSE
Featuring Geoff Bell.
Casting by Kharmel Cochrane.
Channel 4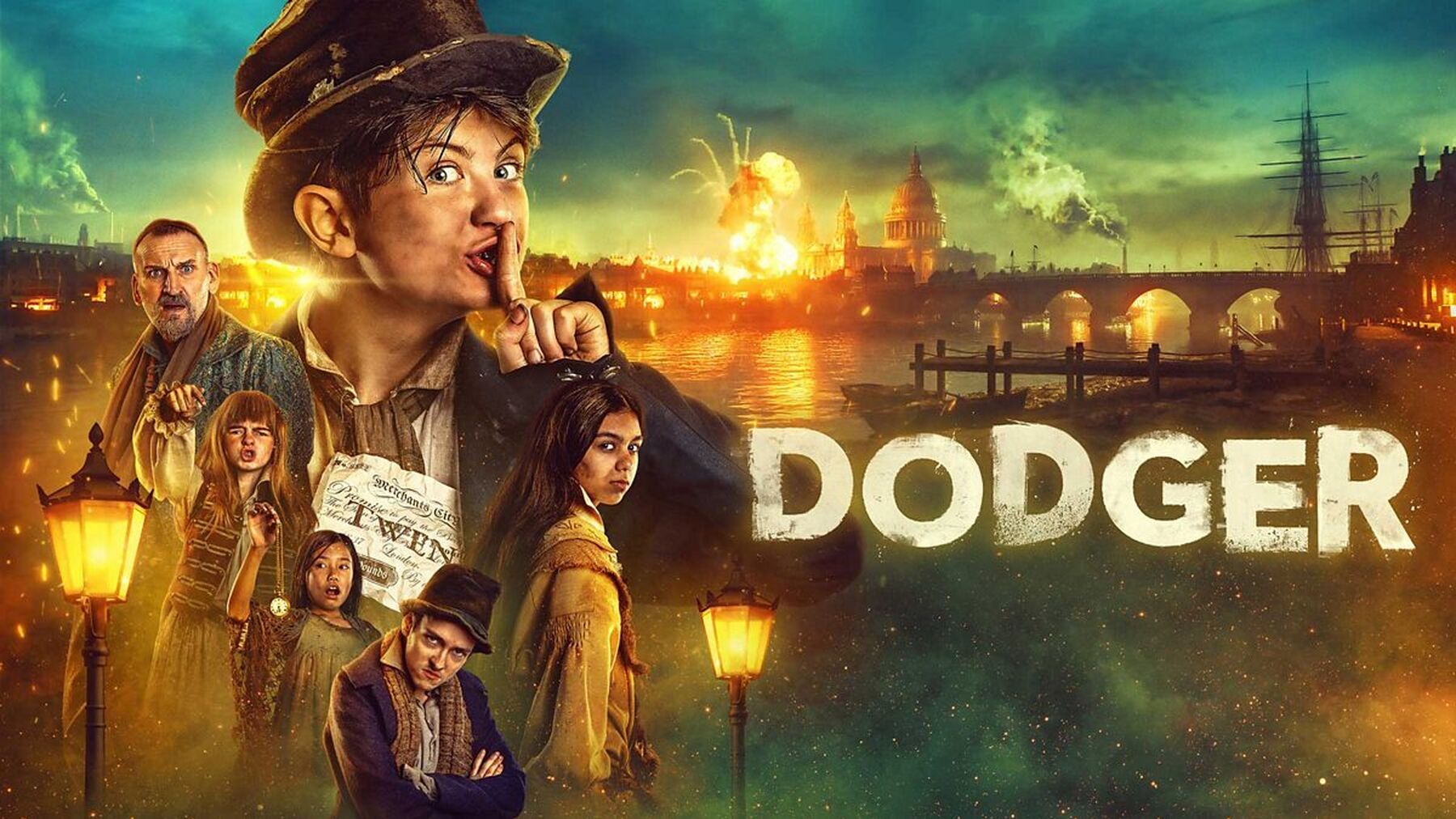 DODGER
Directed by Rhys Thomas
Written by Rhys Thomas and Lucy Montgomery
Featuring John Thompson, Rhys Thomas, Lucy Montgomery, Julian Barratt and Simon Day
Casting by Rob Kelly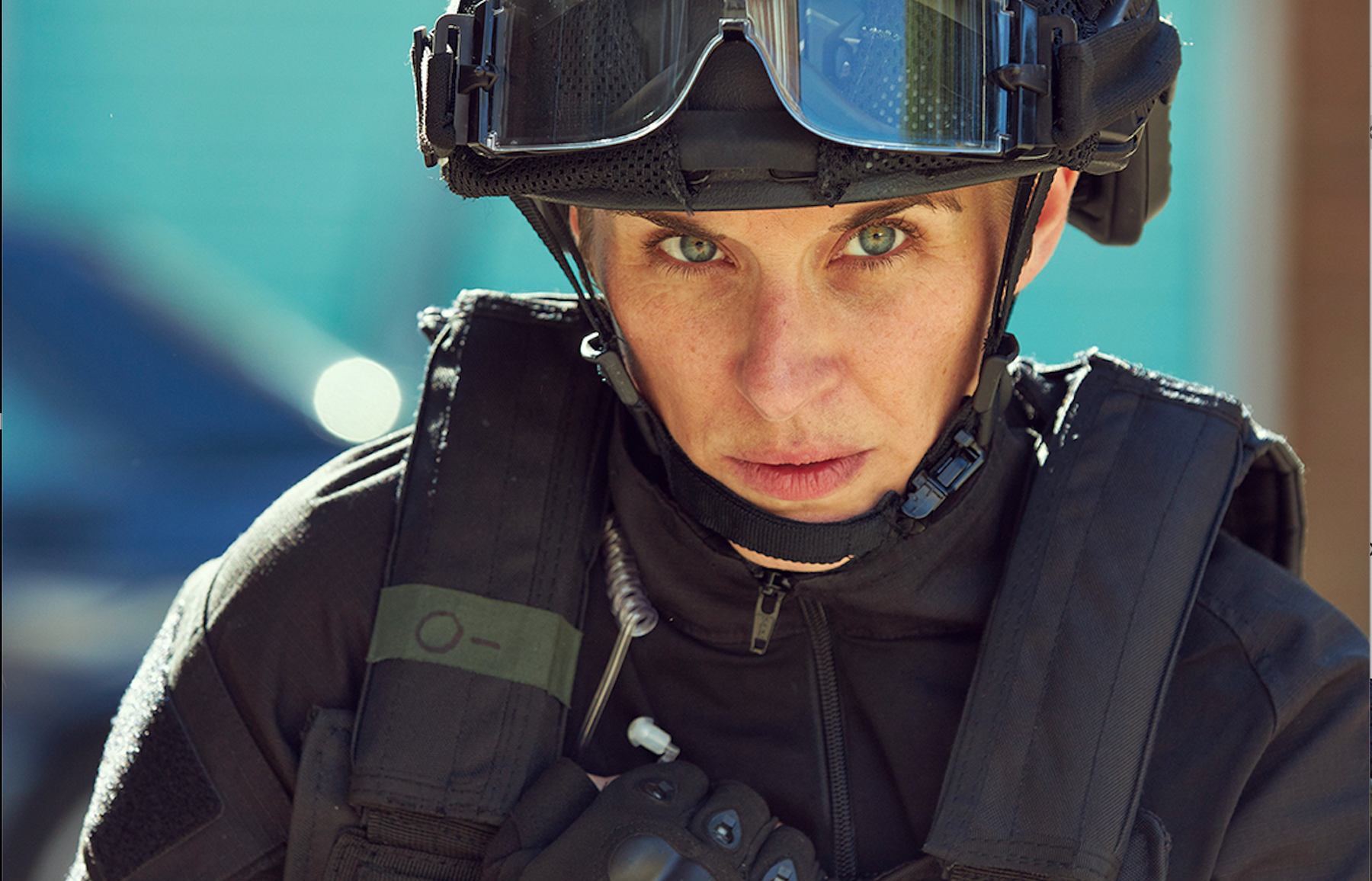 TRIGGER POINT
Broadcasted Sunday 23rd January
Featuring Vicky McClure with Eric Shango, Lucy Russell, Mark Stanley, Mike Noble and Miles Jupp
ITV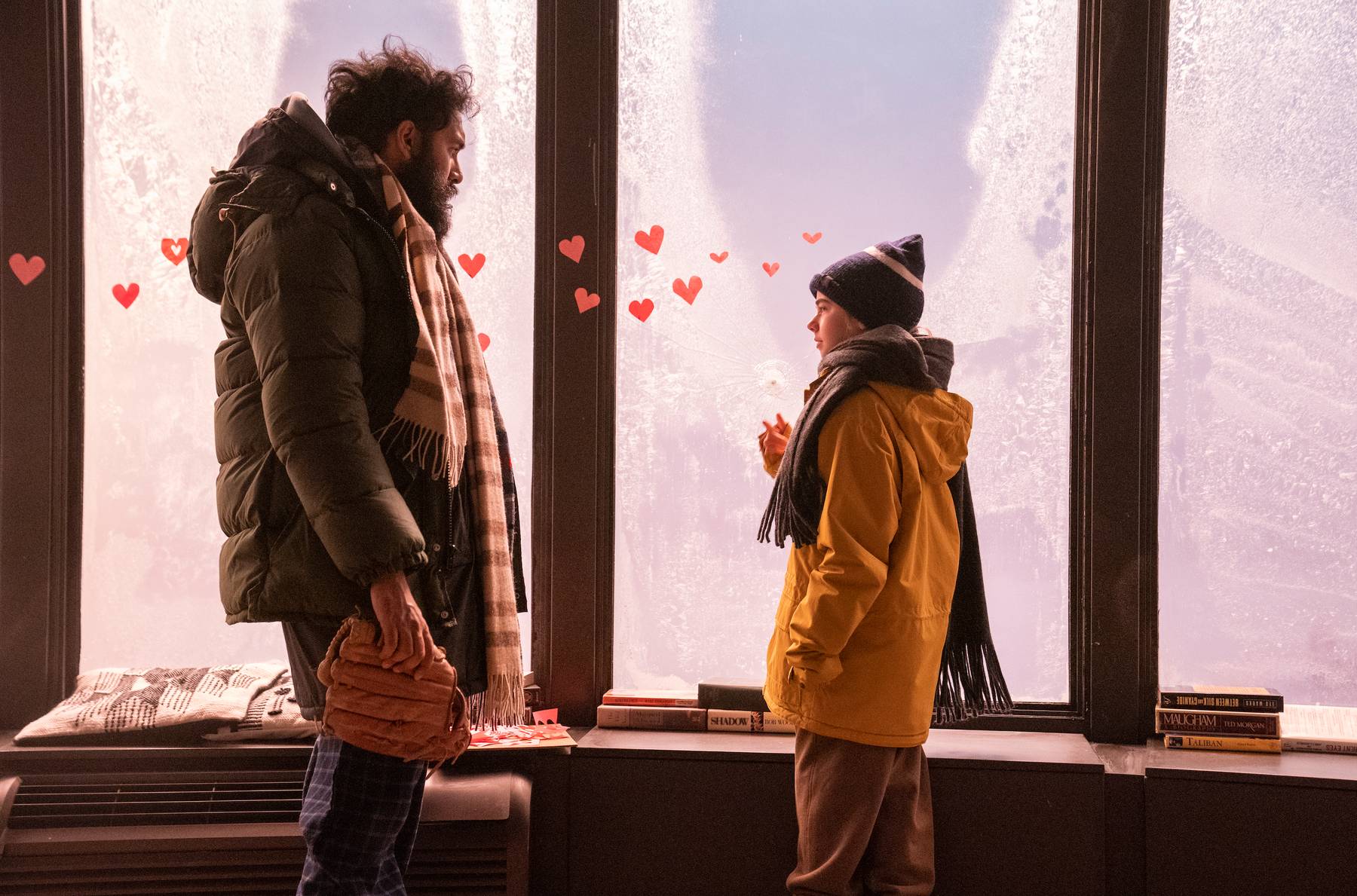 STATION ELEVEN
Featuring Himesh Patel
On HBO MAX and STARZ PLAY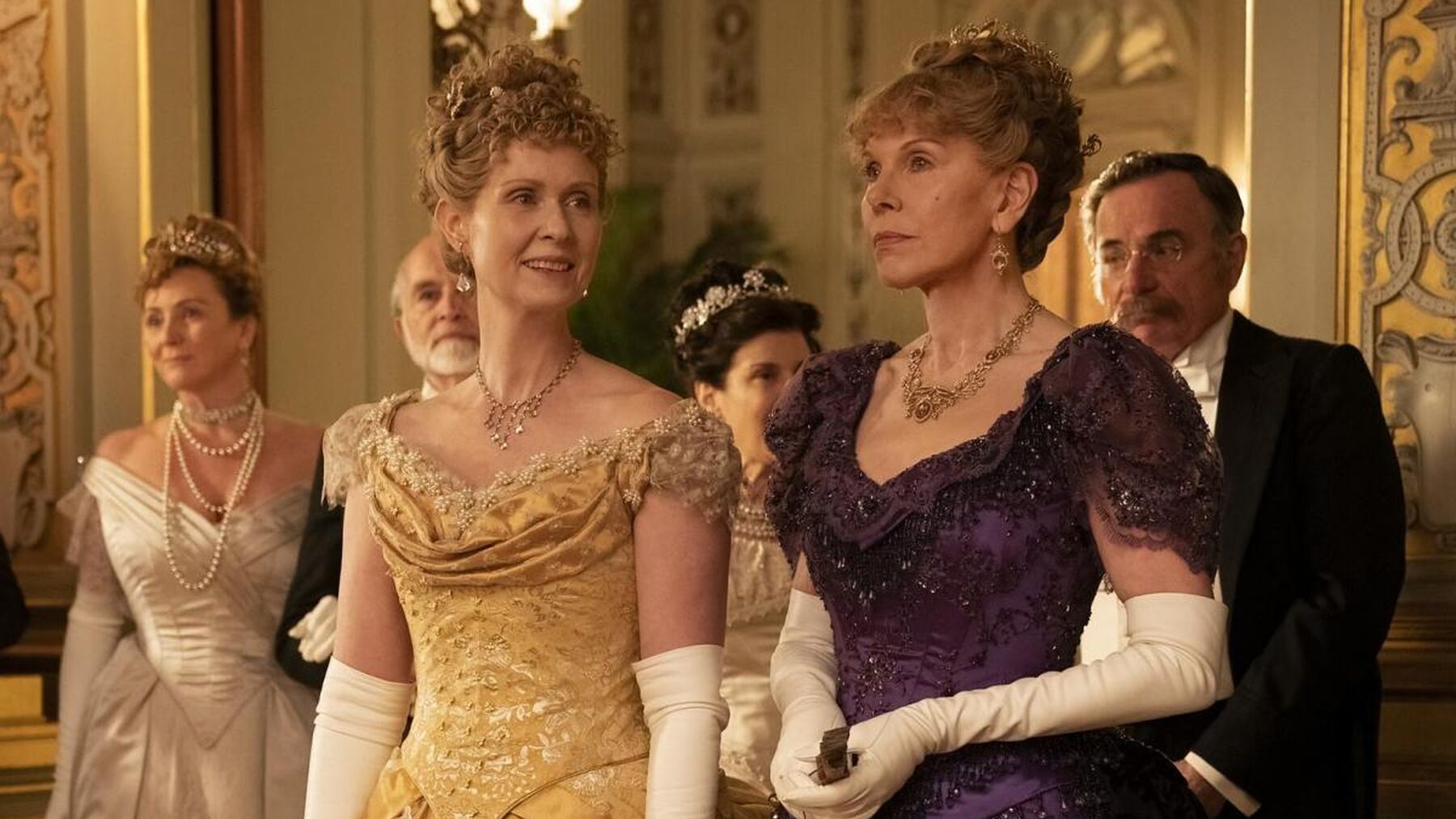 THE GILDED AGE
Created, Written and Exec-Produced by Julian Fellowes
Streaming on HBO Max and Sky Atlantic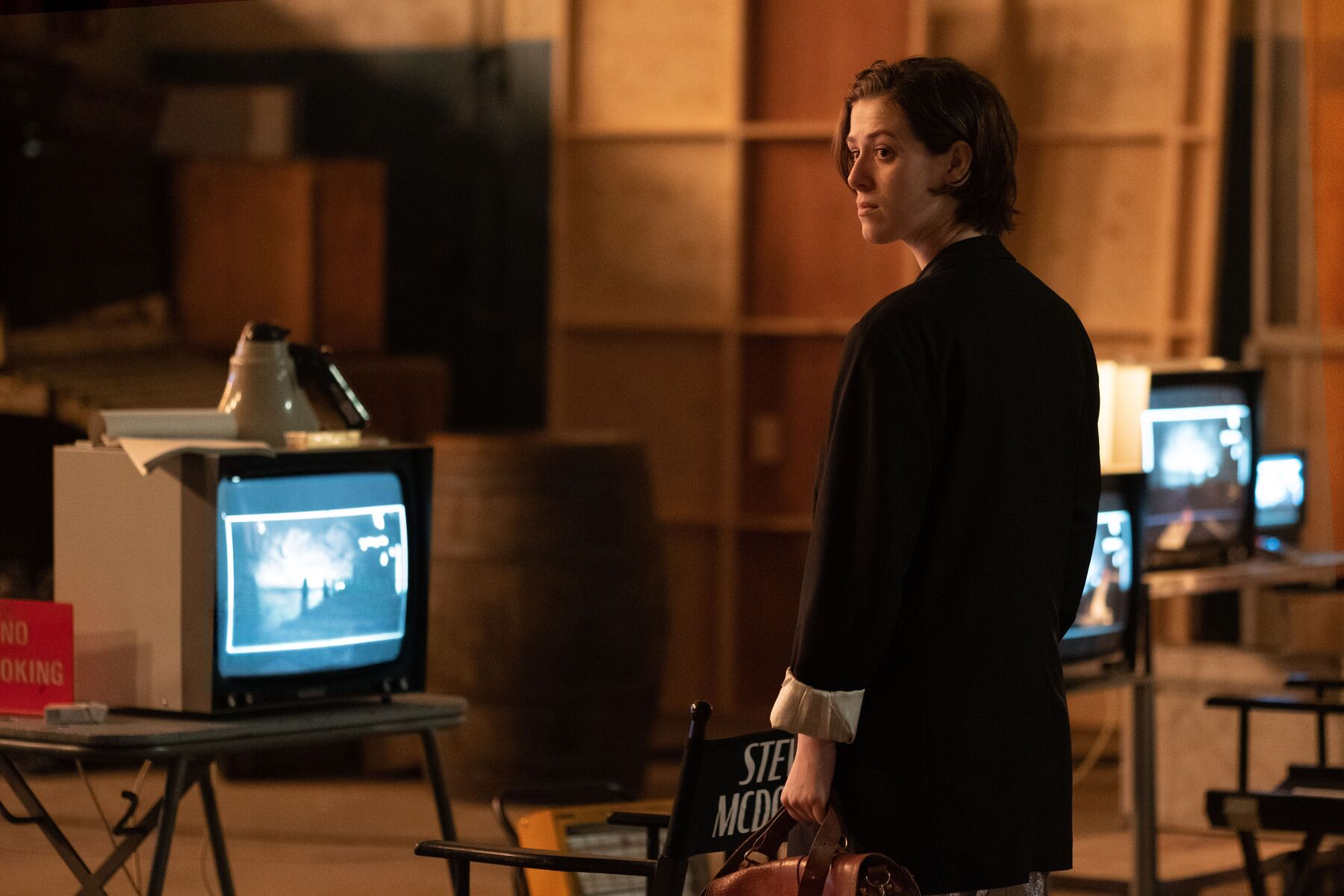 THE SOUVENIR PART II
Featuring Harris Dickinson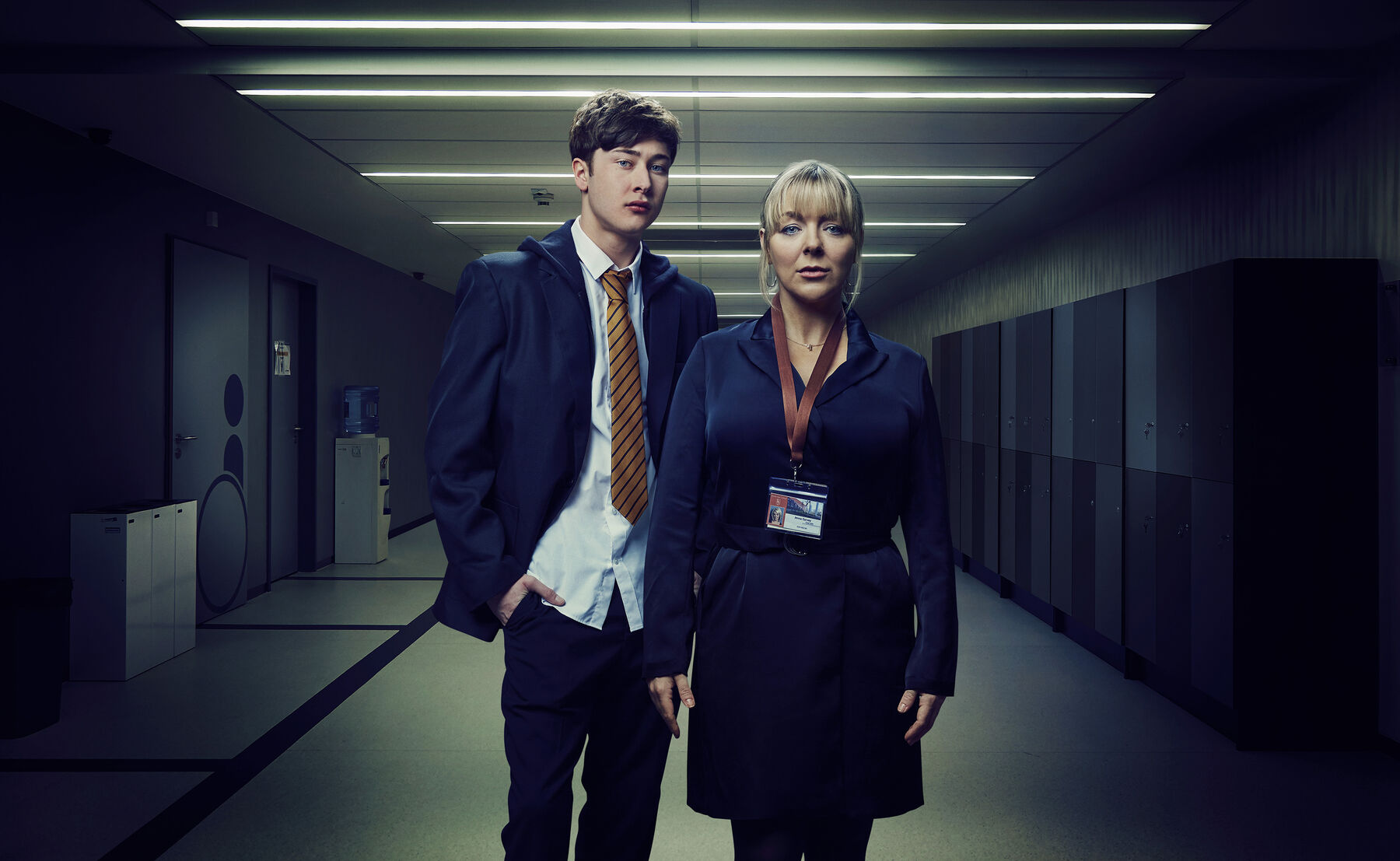 THE TEACHER
Featuring Samuel Bottomley
Channel 5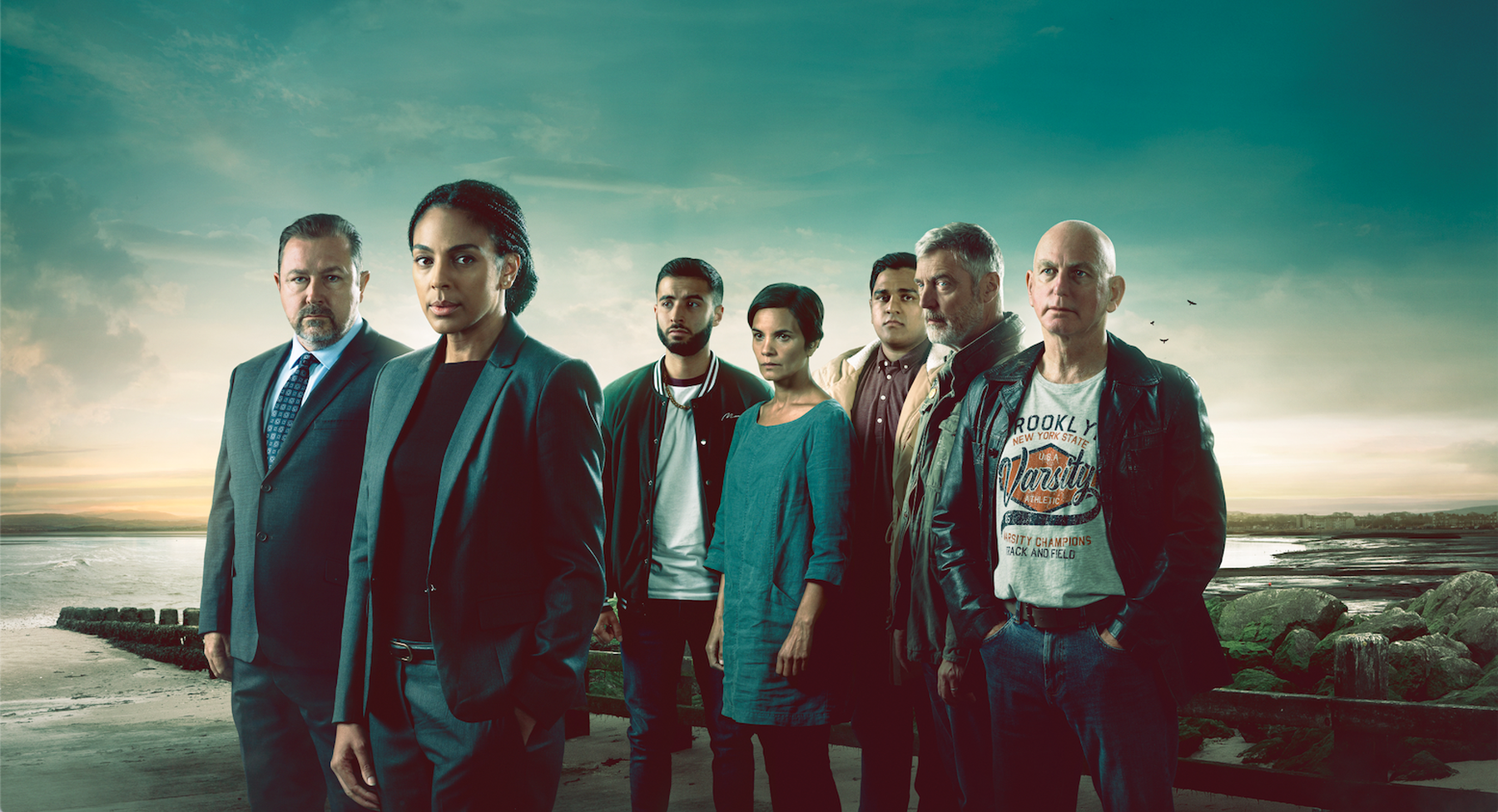 THE BAY
Featuring Paddy Rowan and Michael Karim
ITV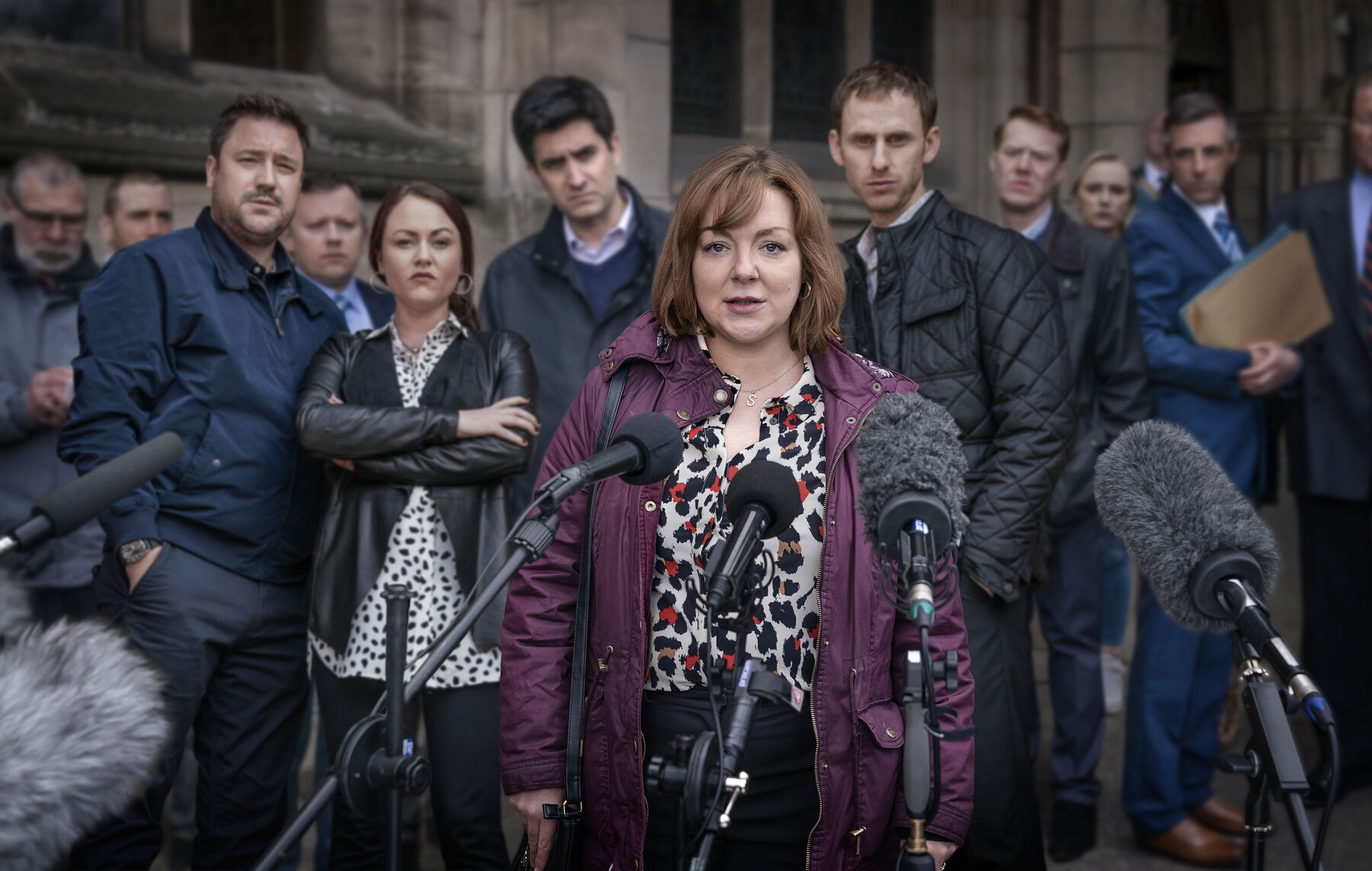 FOUR LIVES
Featuring Paddy Rowan
BBC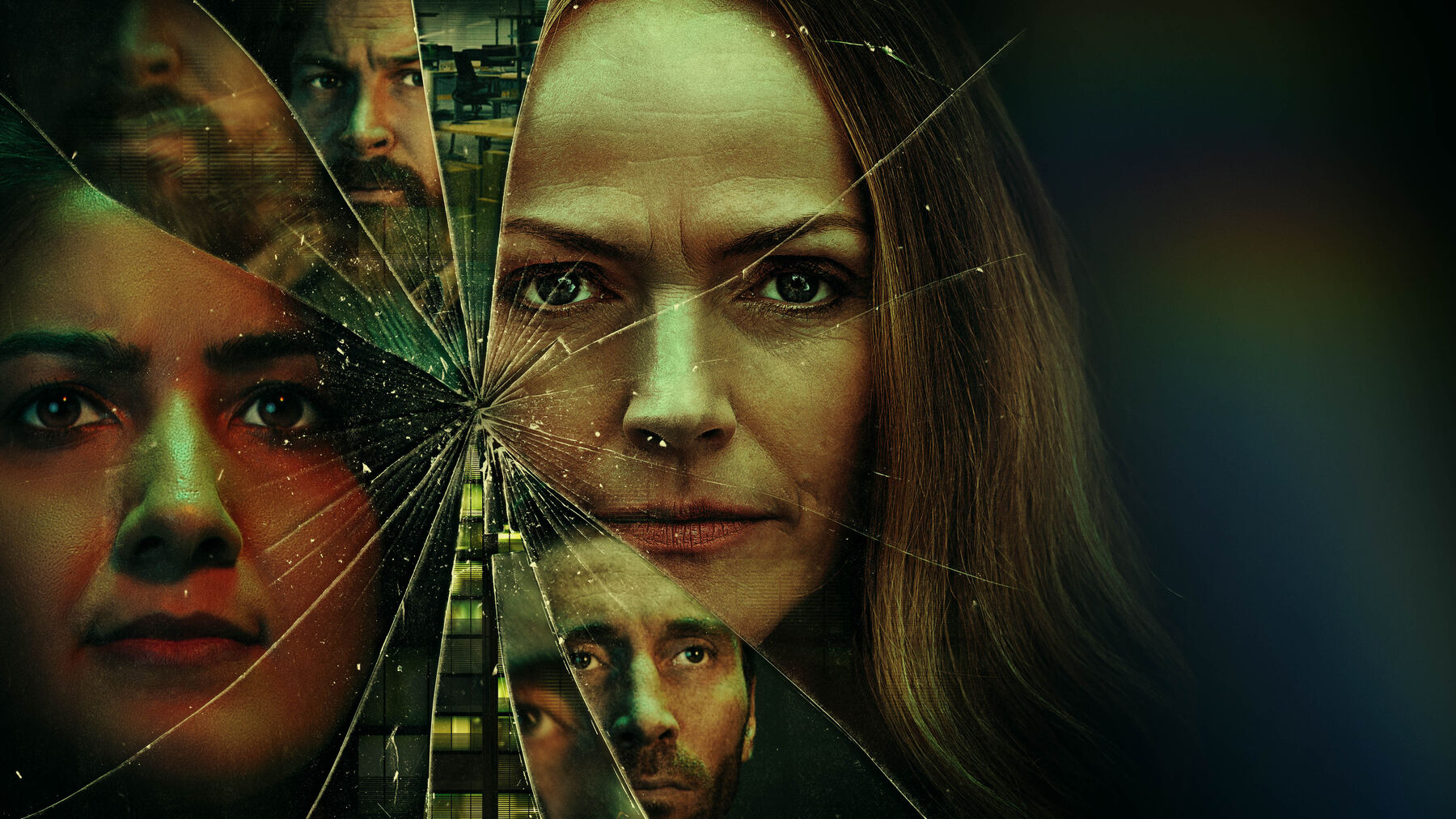 RULES OF THE GAME
Written / Created by Ruth Fowler
Featuring Dario Coates, Rakhee Thakrar & Tom Forbes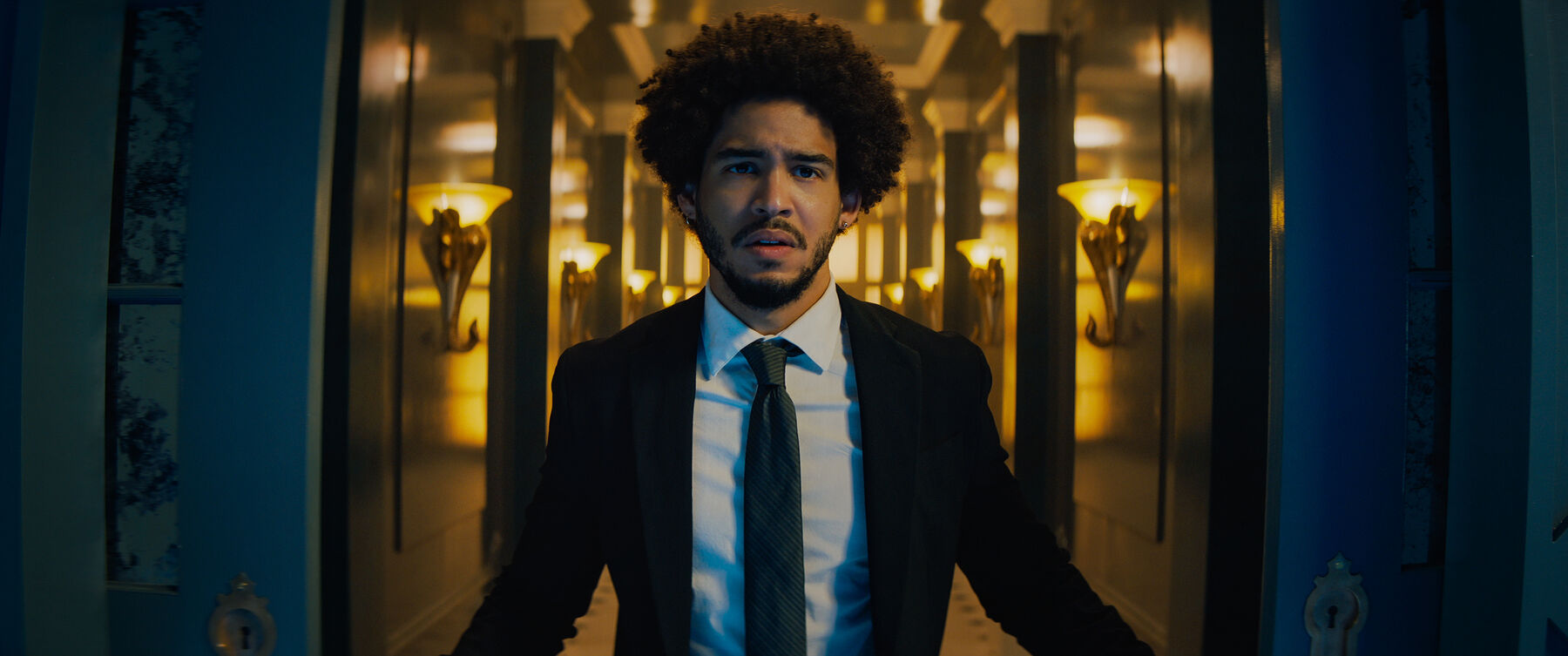 Production
NIGHT TEETH
Produced by 42
Directed by Adam Randall
Available on Netflix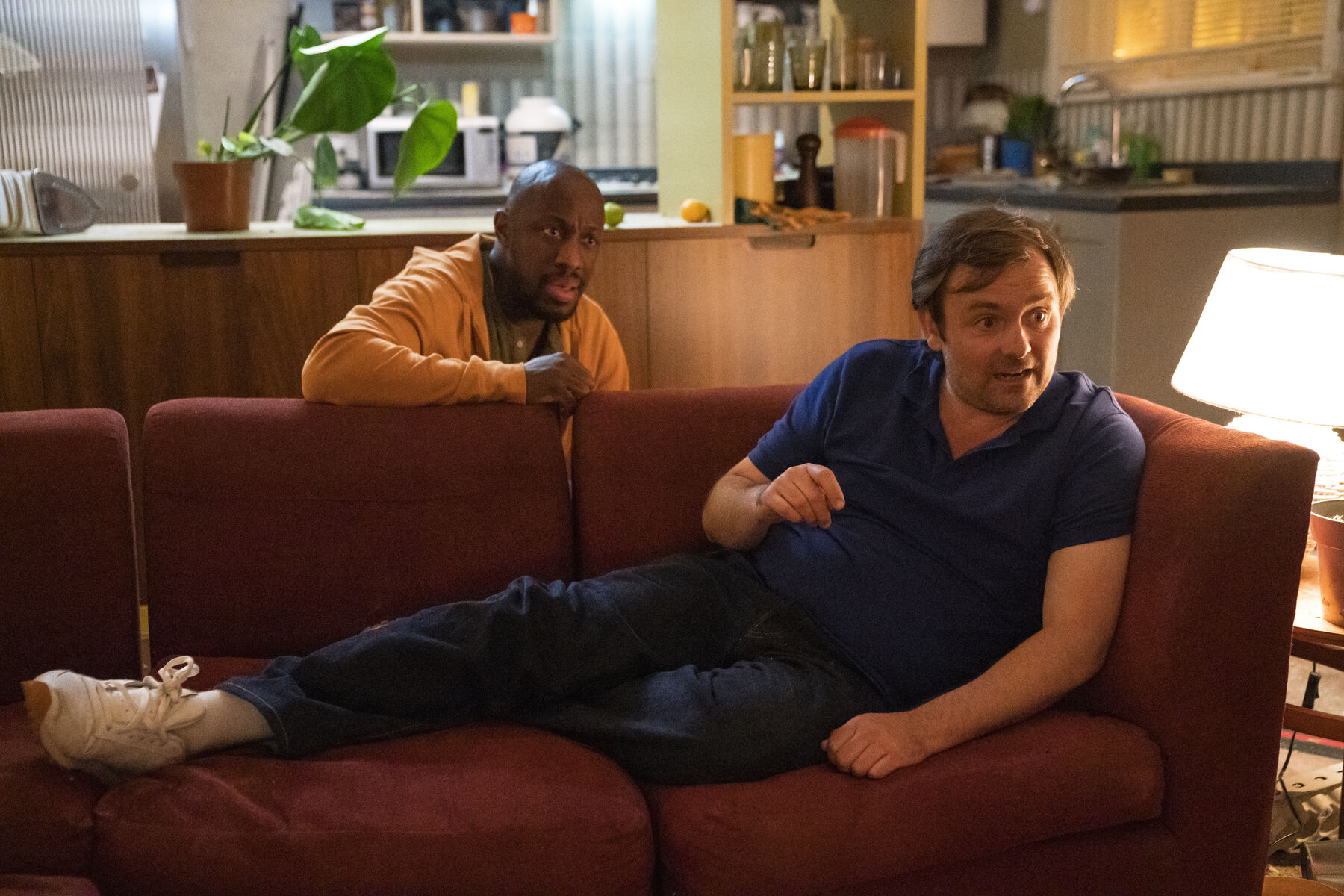 DEATH OF ENGLAND: FACE TO FACE
Directed and co-written by Clint Dyer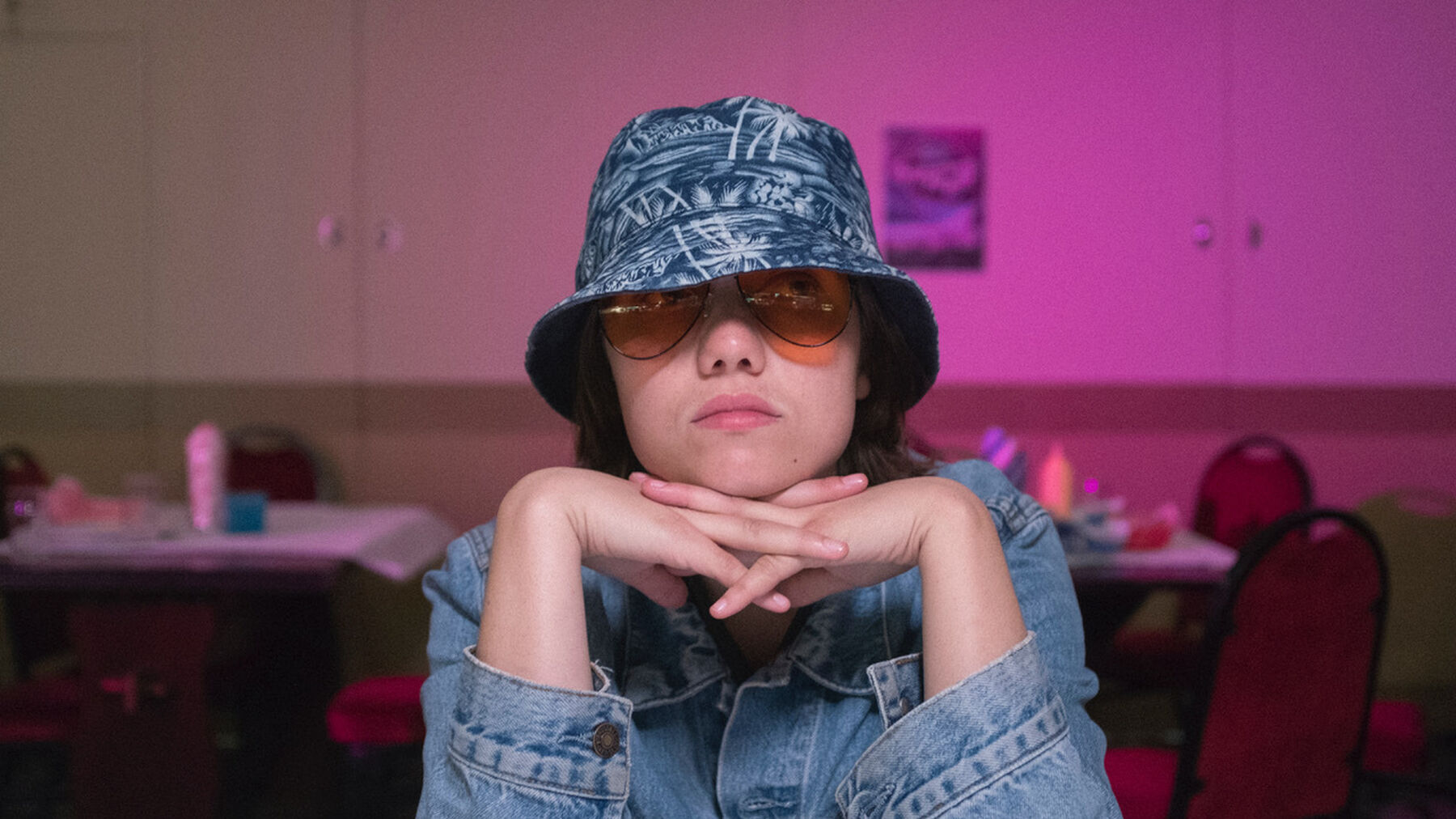 SWEETHEART
Audience Award Winner at Glasgow Film Fest
Written & directed by Marley Morrison
BIFA Breakthrough Performance winner Nell Barlow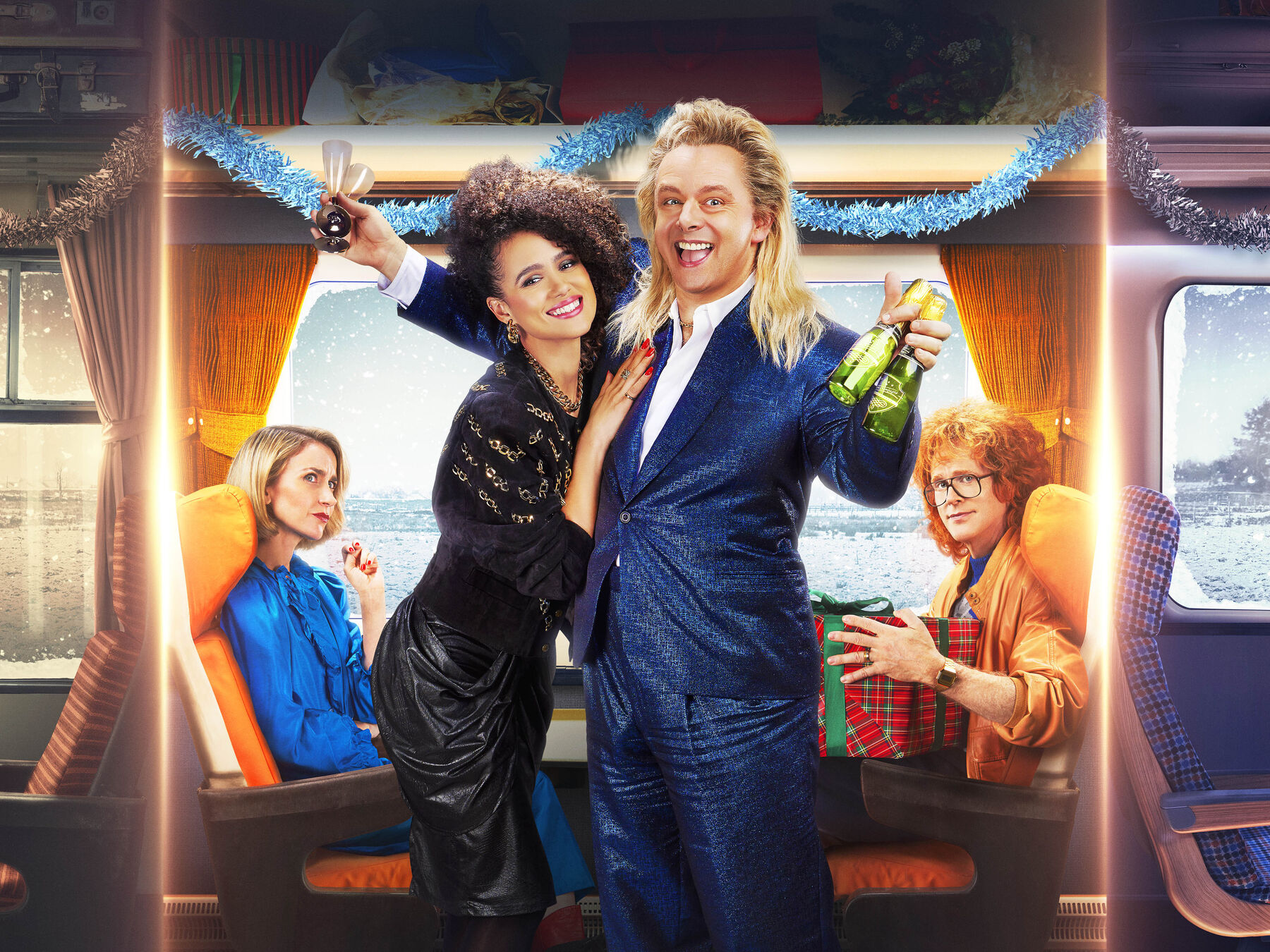 LAST TRAIN TO CHRISTMAS
Featuring Mia Mckenna-Bruce & John Thomson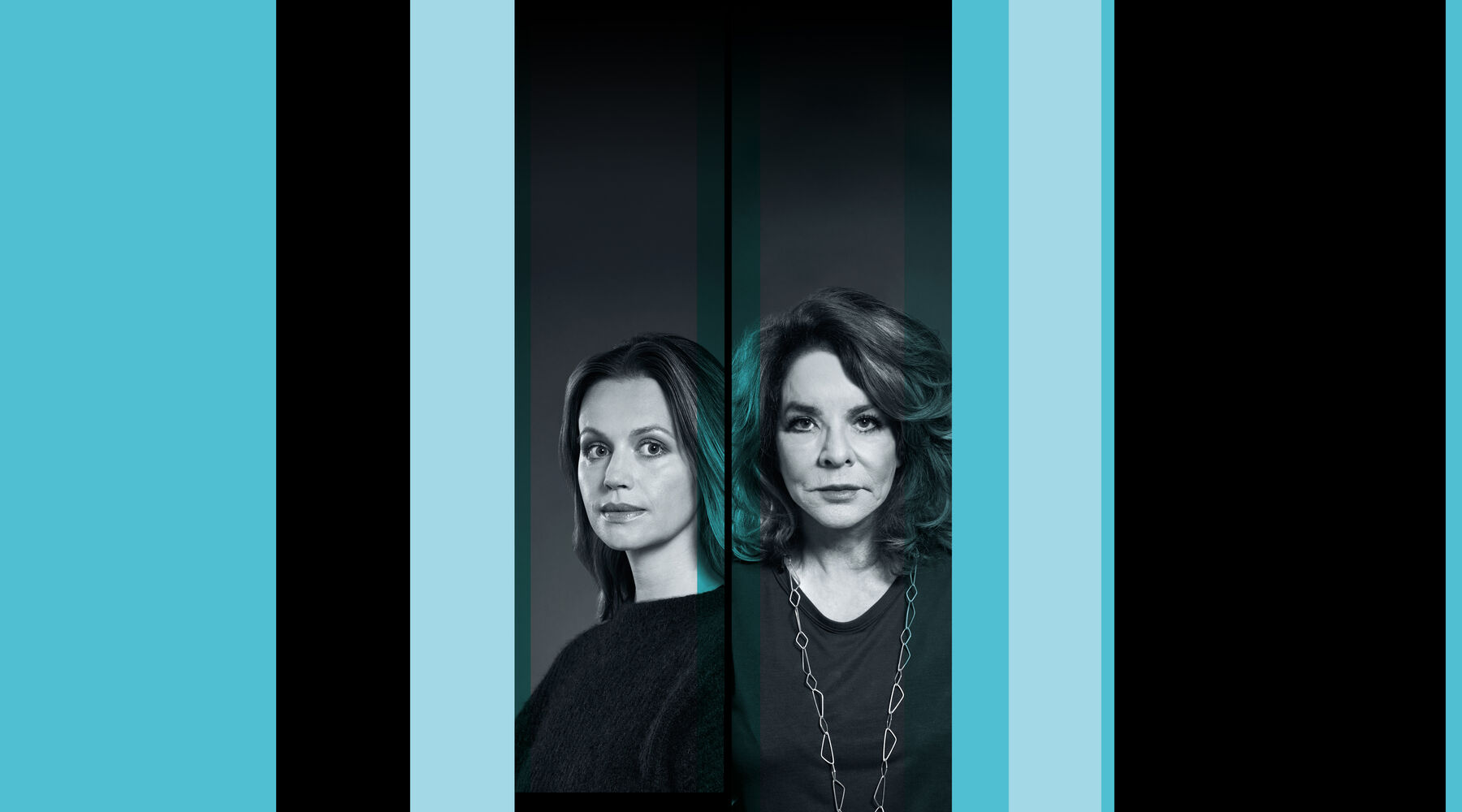 NIGHT MOTHER
Directed by Roxana Silbert
Playing at The Hampstead Theatre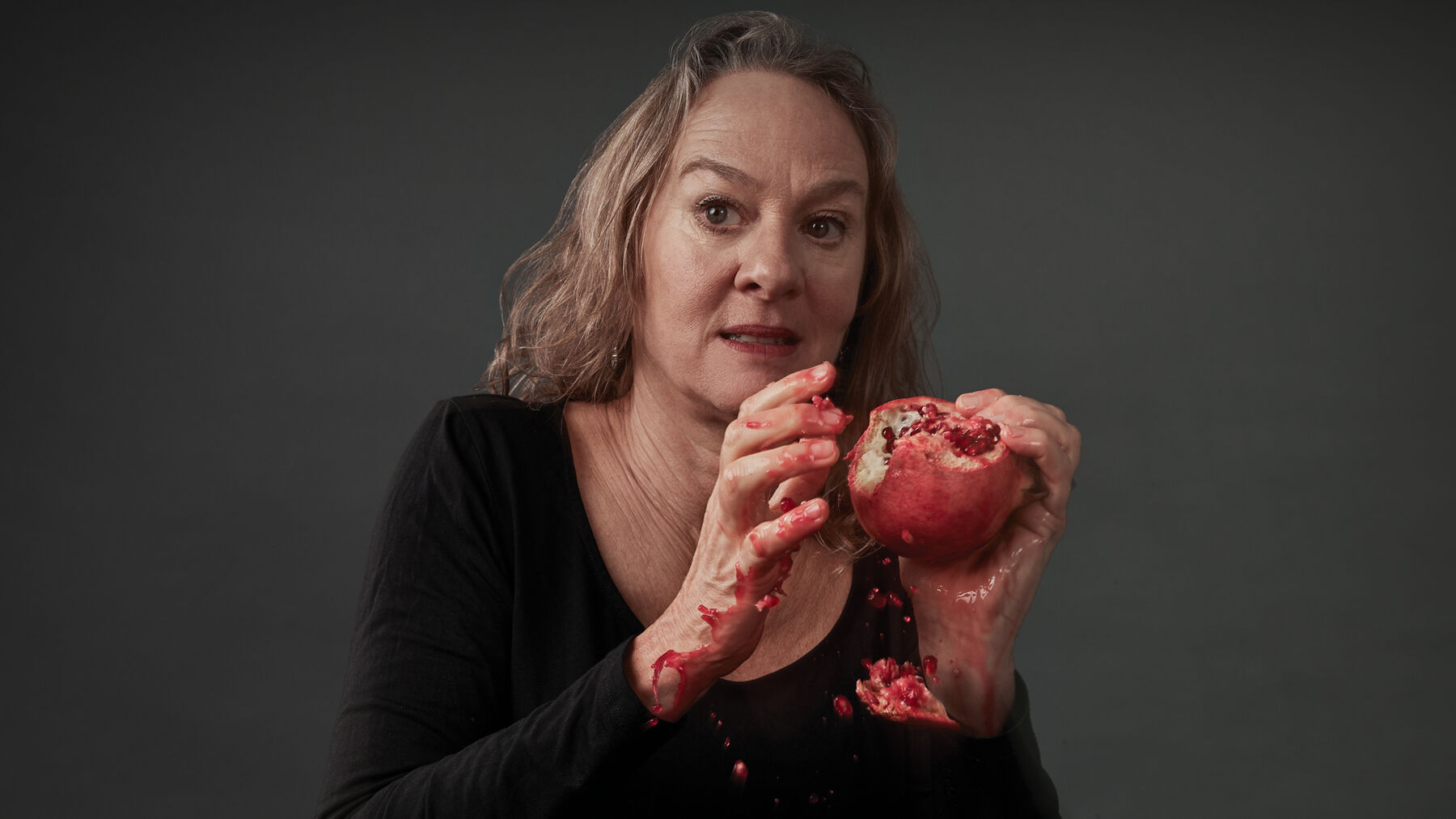 THE SEVEN POMEGRANATE SEEDS
Directed by Melly Still
Playing at The Rose Theatre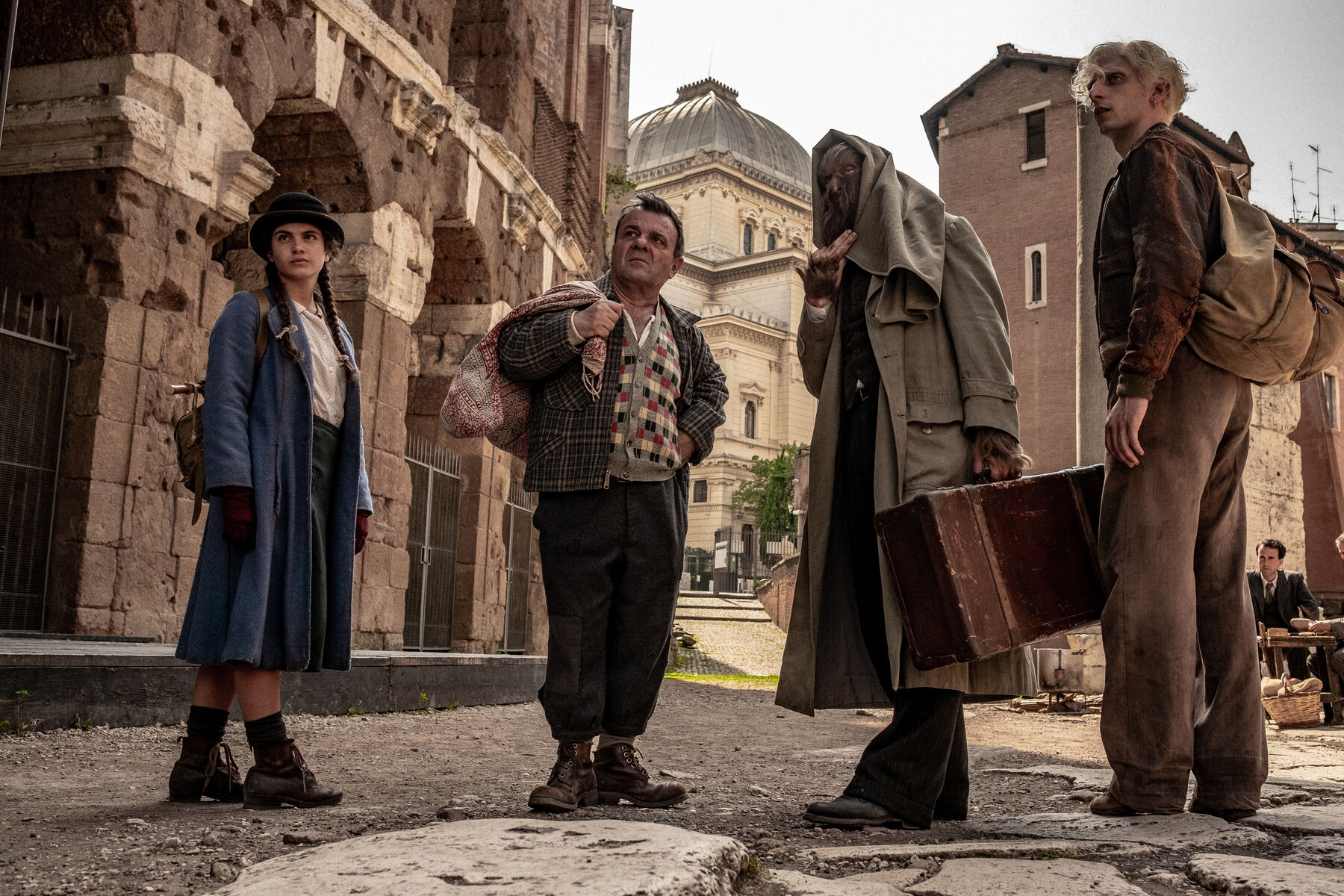 FREAKS OUT
Written and directed by Gabriele Mainetti
Premiered at the 78th Venice International Film Festival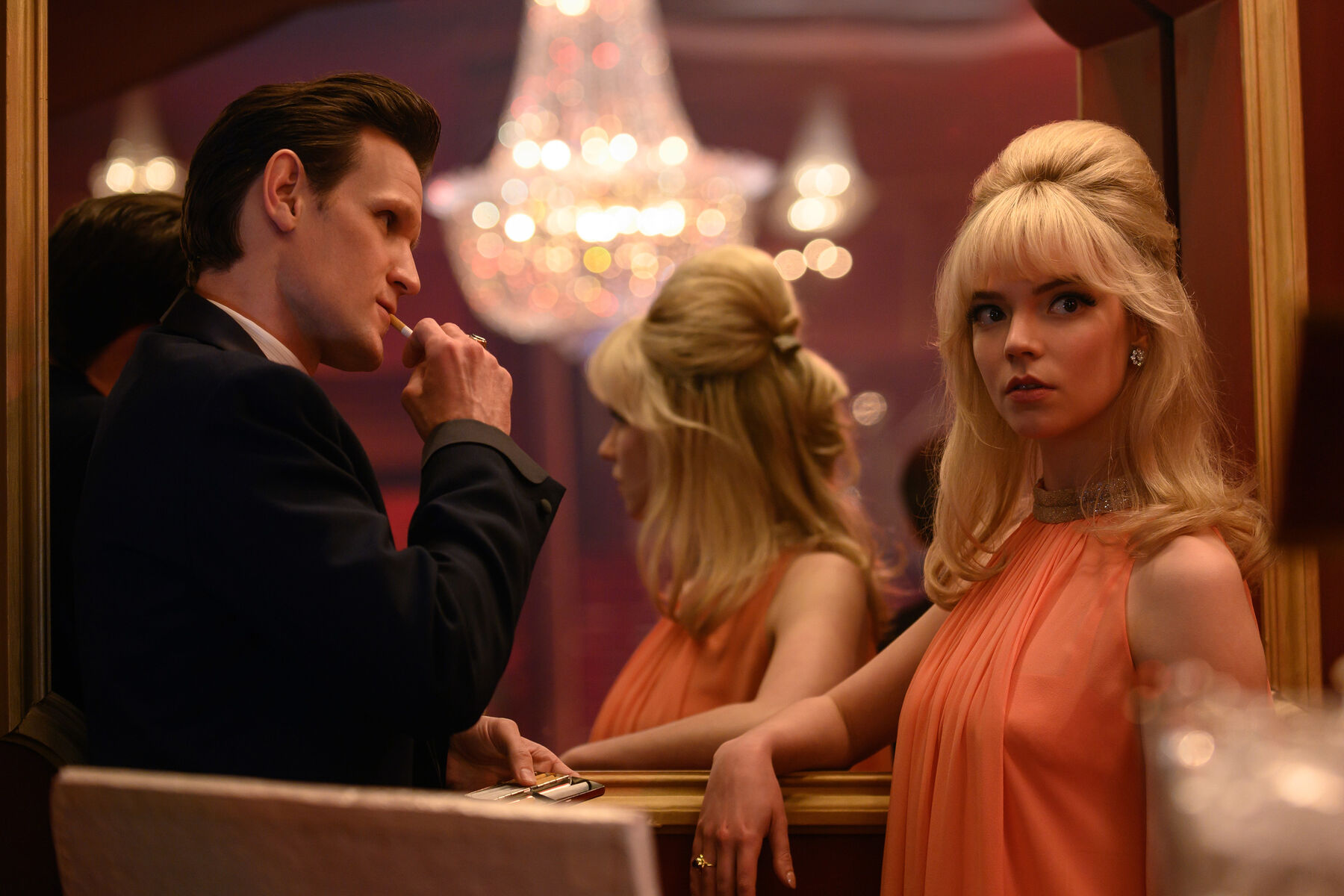 LAST NIGHT IN SOHO
Written by Krysty Wilson-Cairns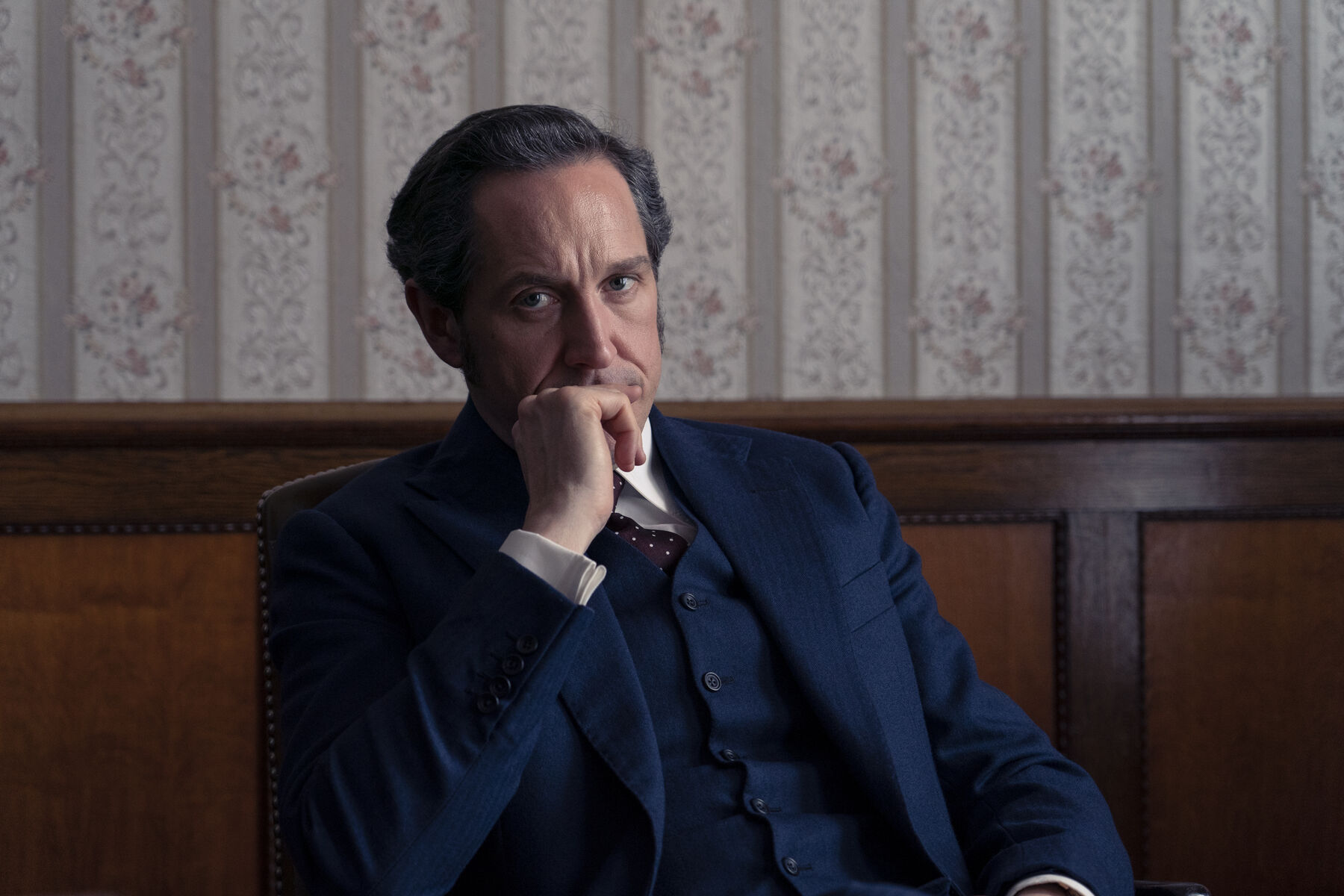 DALGLIESH
Produced by Georgie Fallon
Available to stream on My5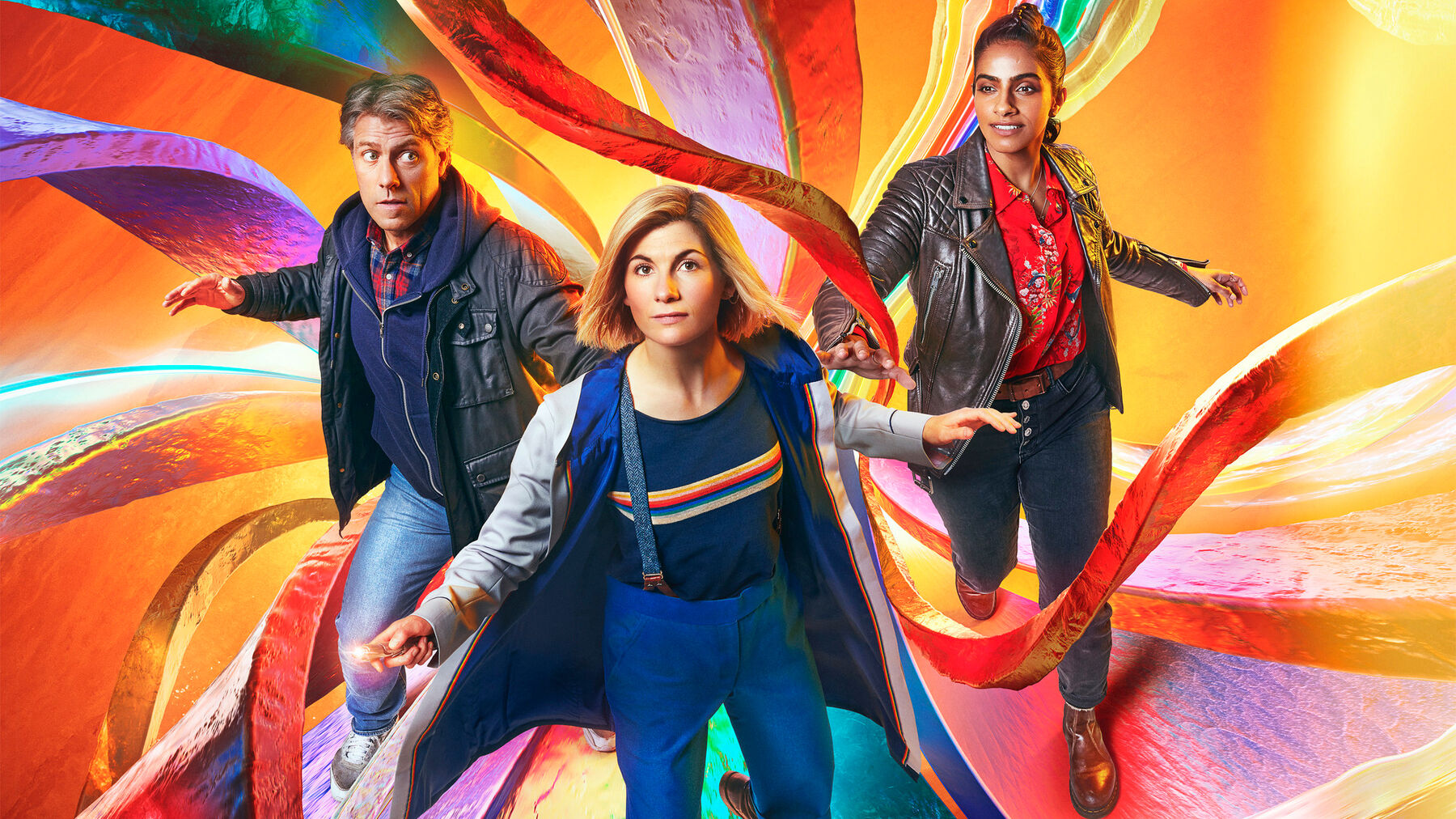 DOCTOR WHO
Season 13
Executive Produced and Written by Chris Chibnall
BBC One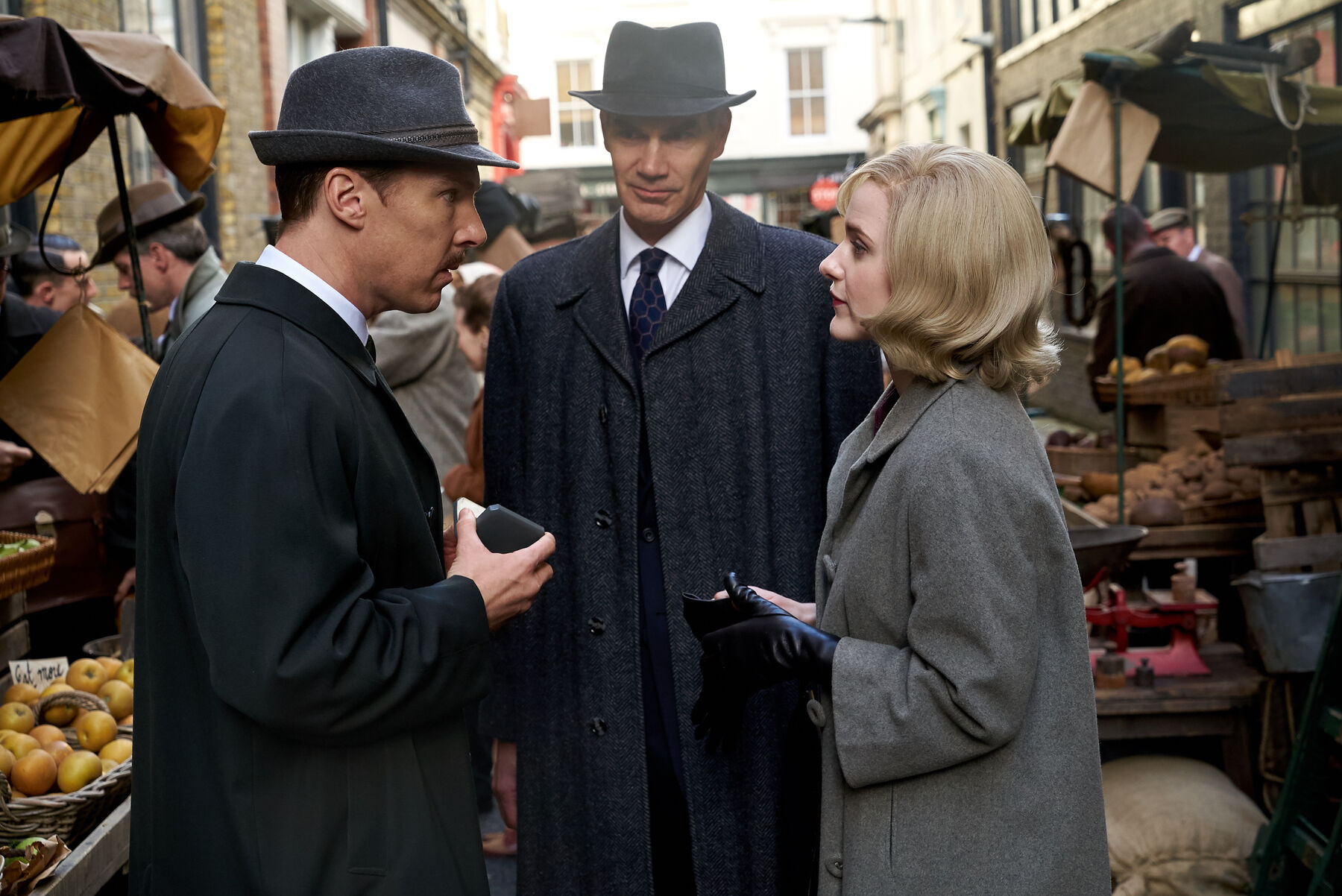 Production
THE COURIER
Produced by 42
Written by Tom O'Connor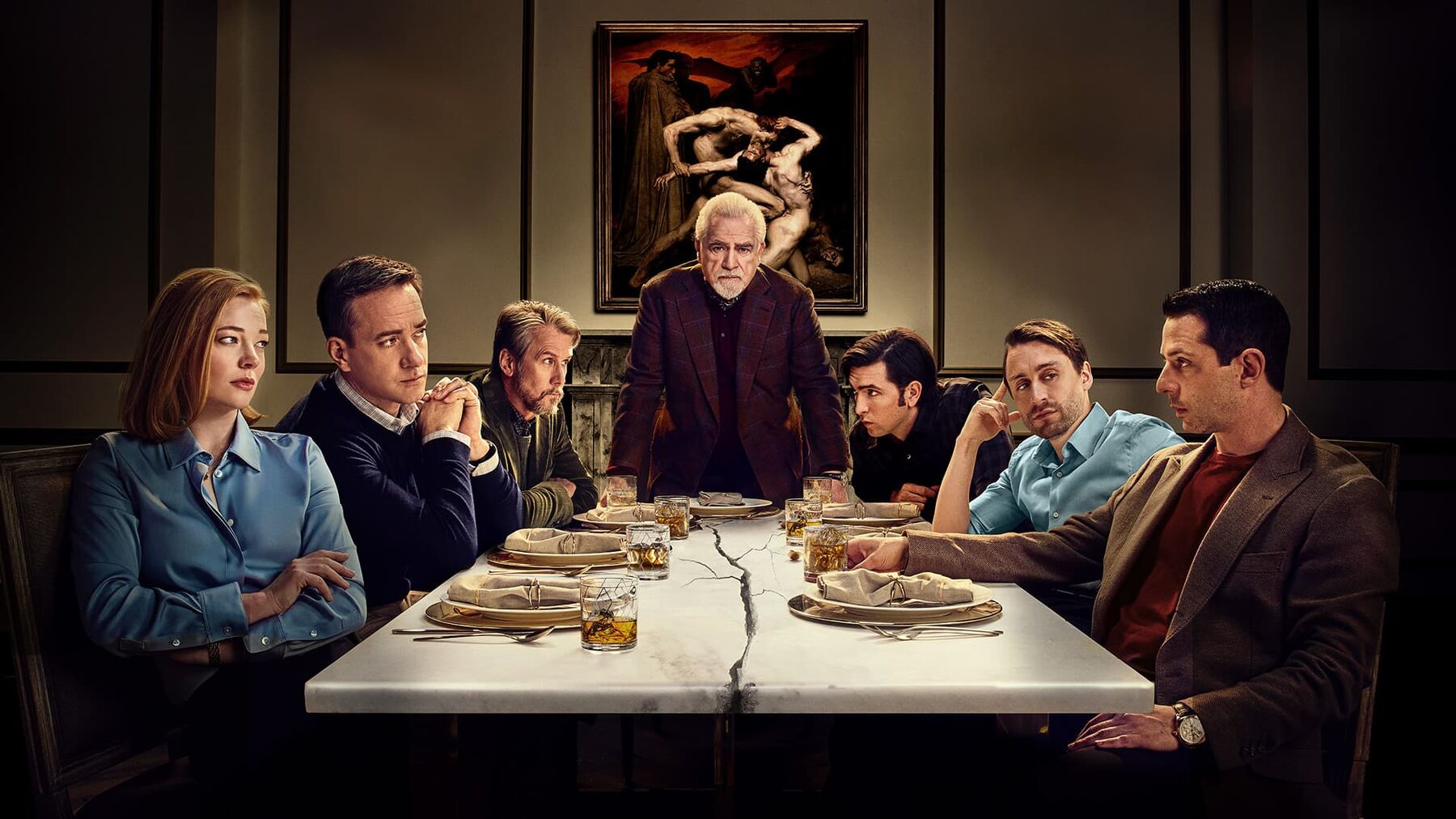 SUCCESSION
2020 Emmy Award winner for Outstanding Drama Series
2020 Emmy Award winner for Writing, Drama Series, Jesse Armstrong
Created and executive produced by Jesse Armstrong. Consulting Producer
Season 3 available on HBO & Sky Atlantic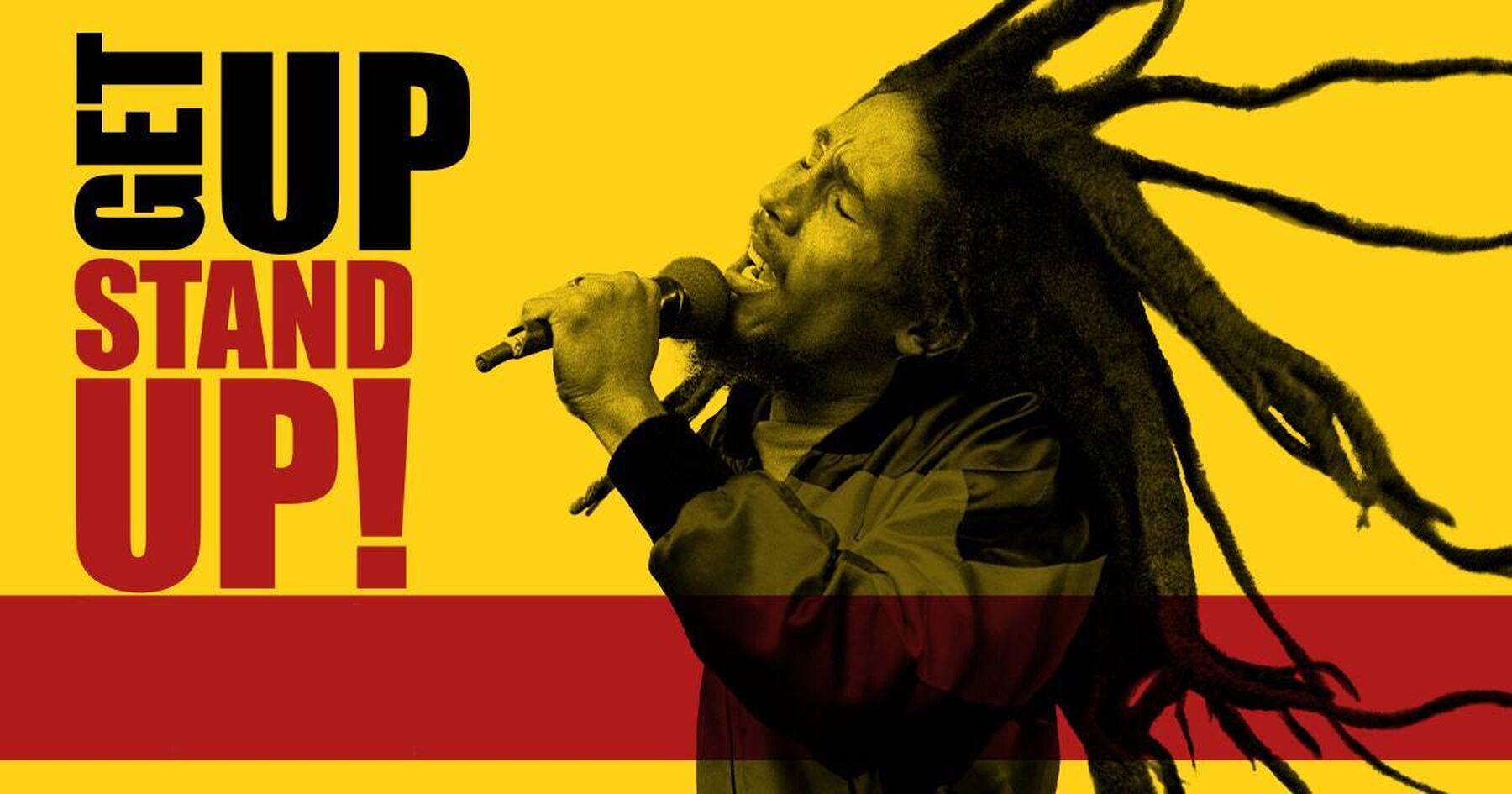 GET UP STAND UP! - The Bob Marley Musical
Directed by Clint Dyer
Playing at The Lyric Theatre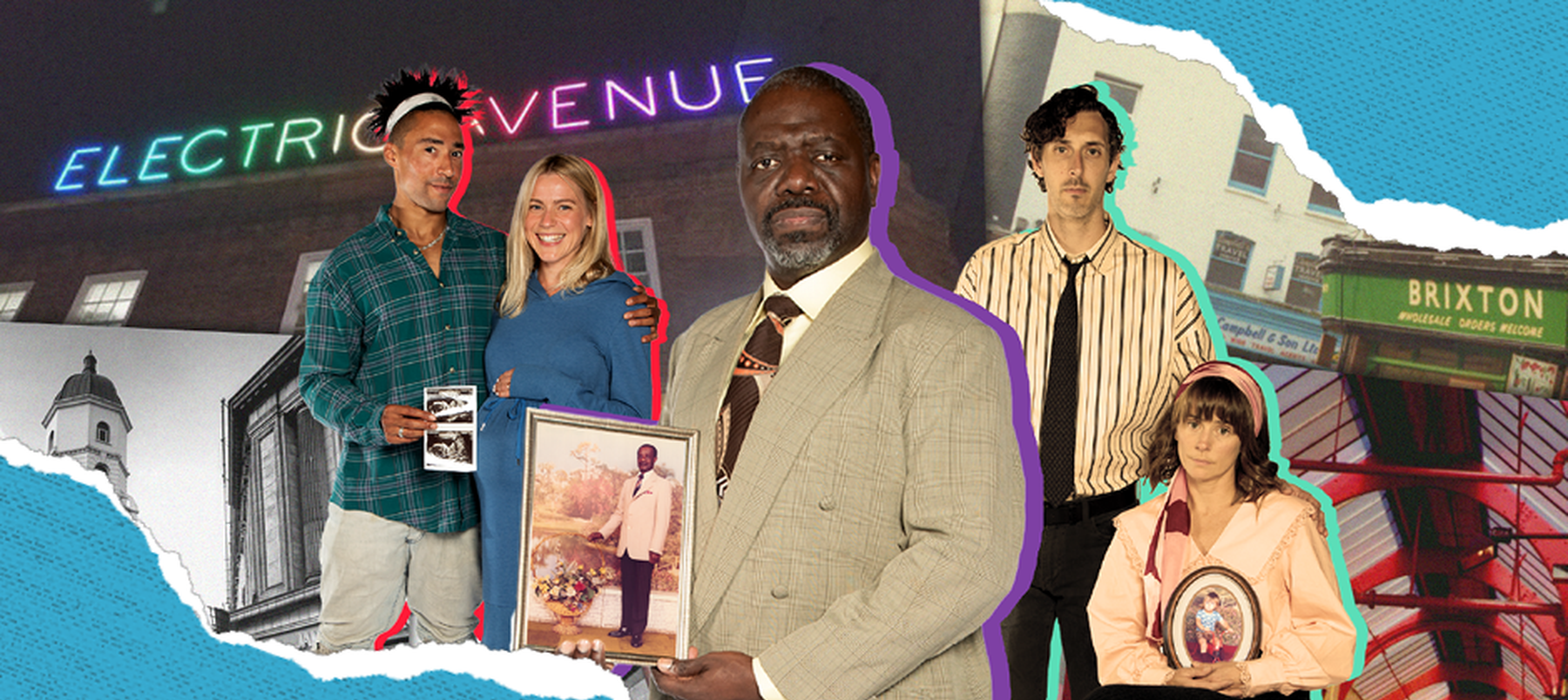 A PLACE FOR WE
Directed by Michael Buffong
The Park Theatre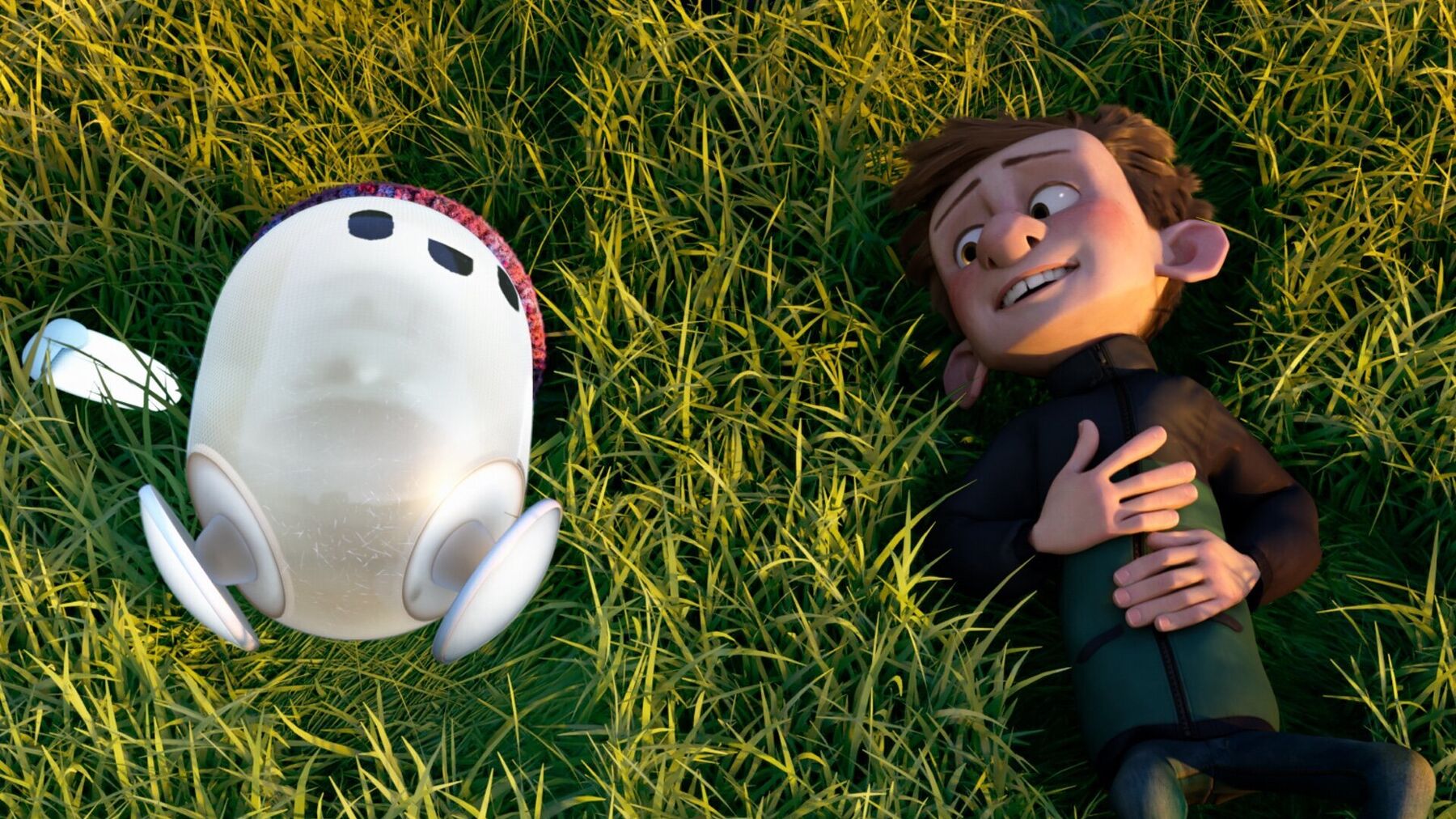 RON'S GONE WRONG
Co-written and executive produced by Peter Baynham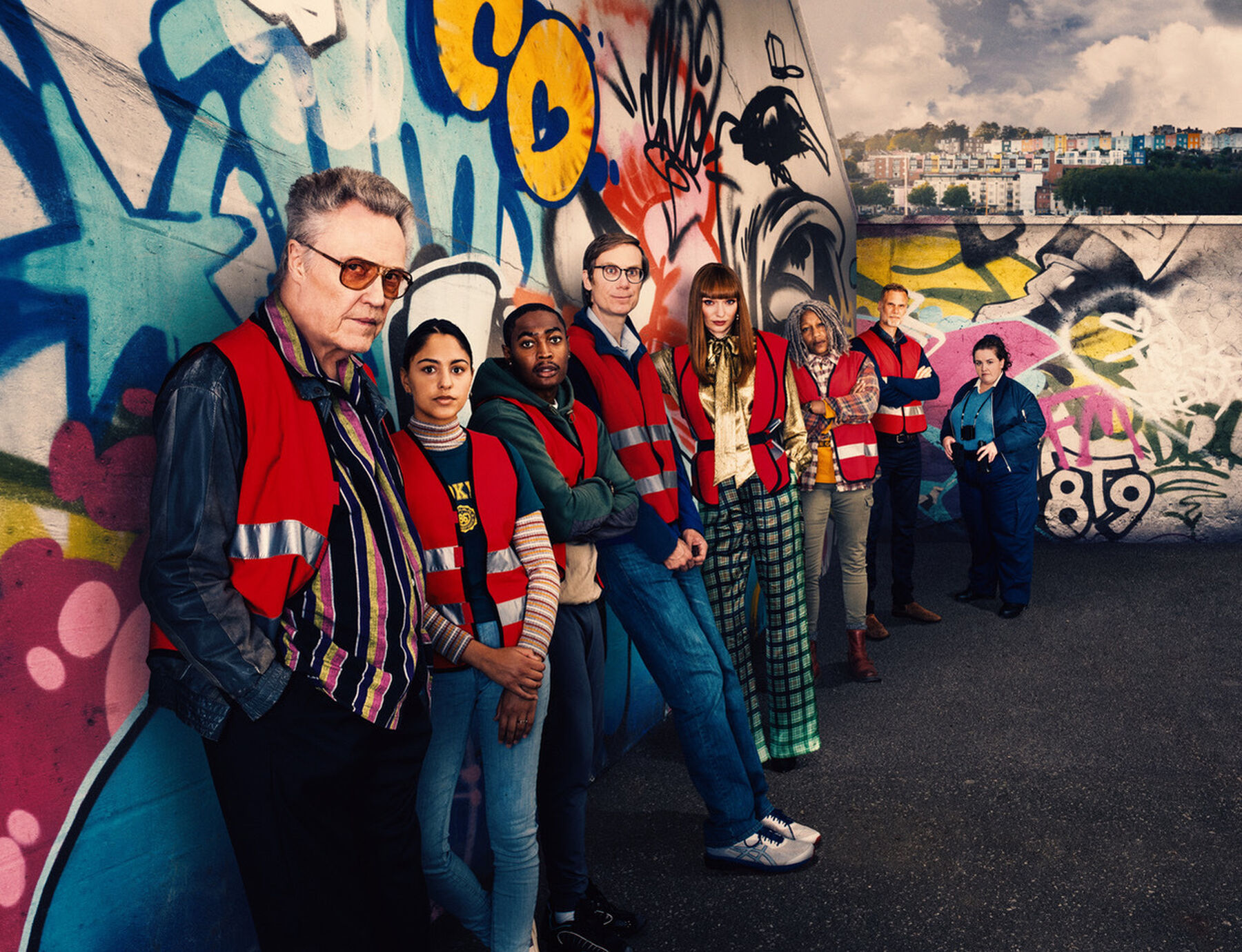 THE OUTLAWS
Featuring Grace Calder
Available on BBC iPlayer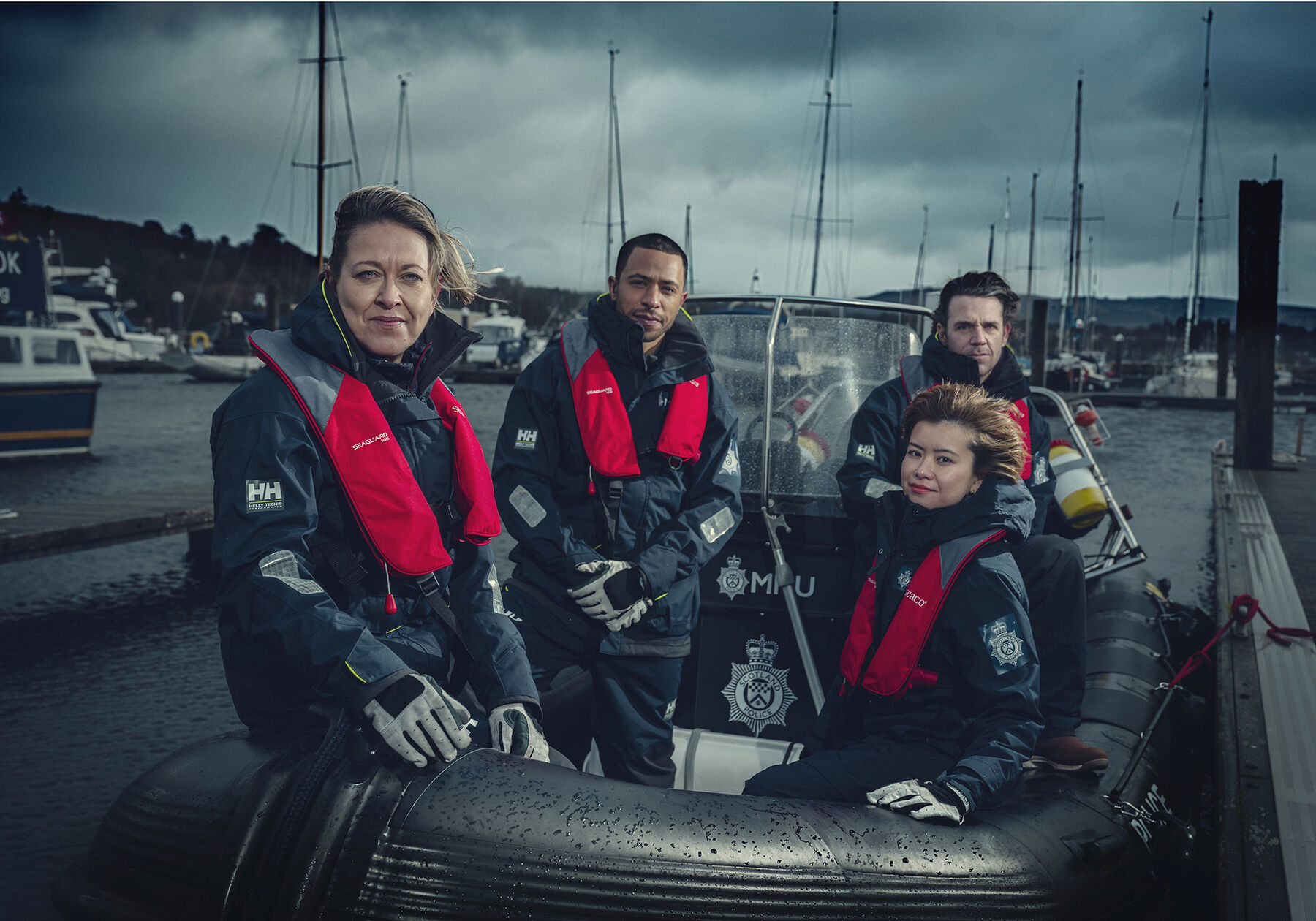 ANNIKA
Directed by Philip John
Available on UKTV/Alibi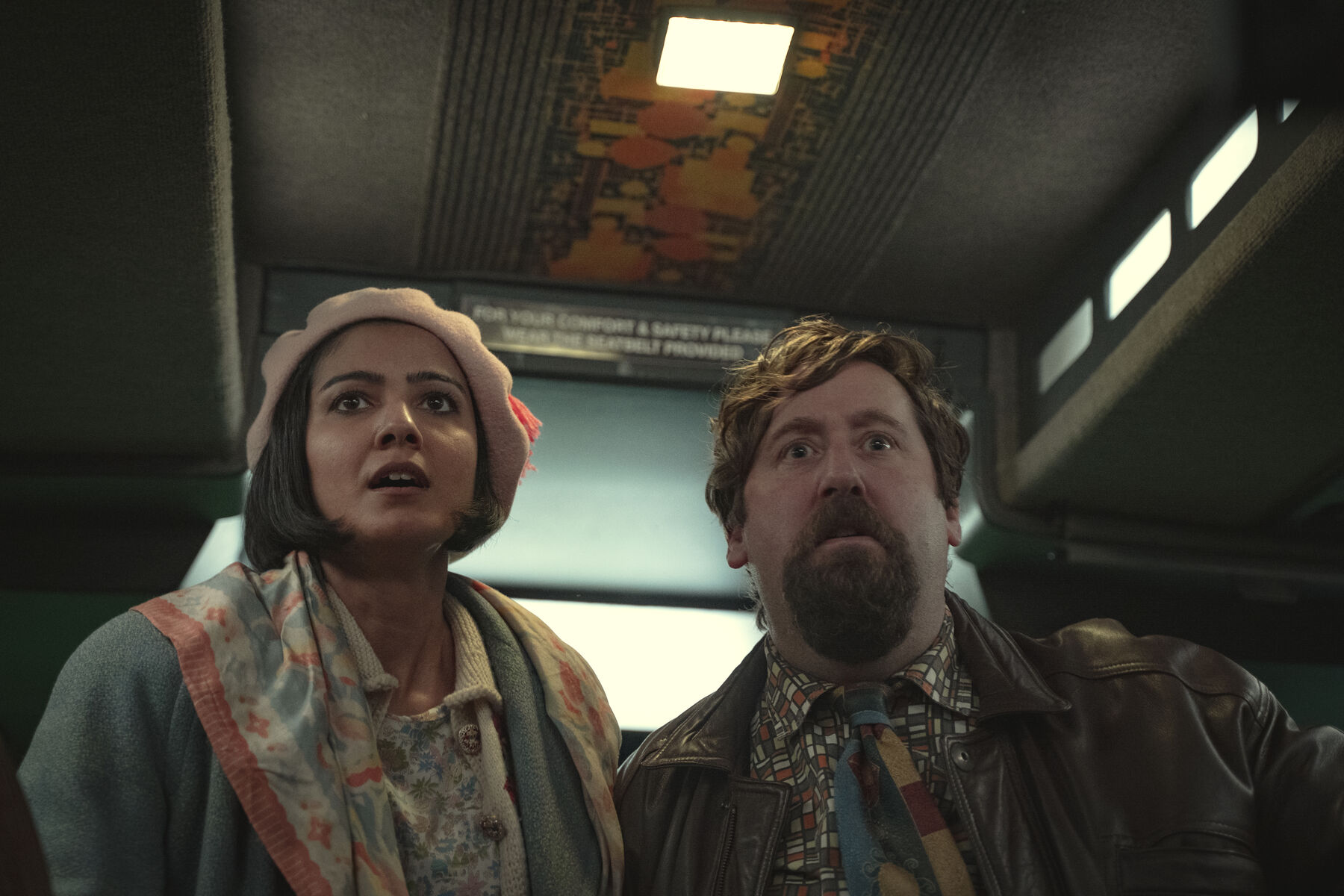 SEX EDUCATION
Featuring Kedar Williams-Sterling and Rakhee Thakrar
Season 3 available now on Netflix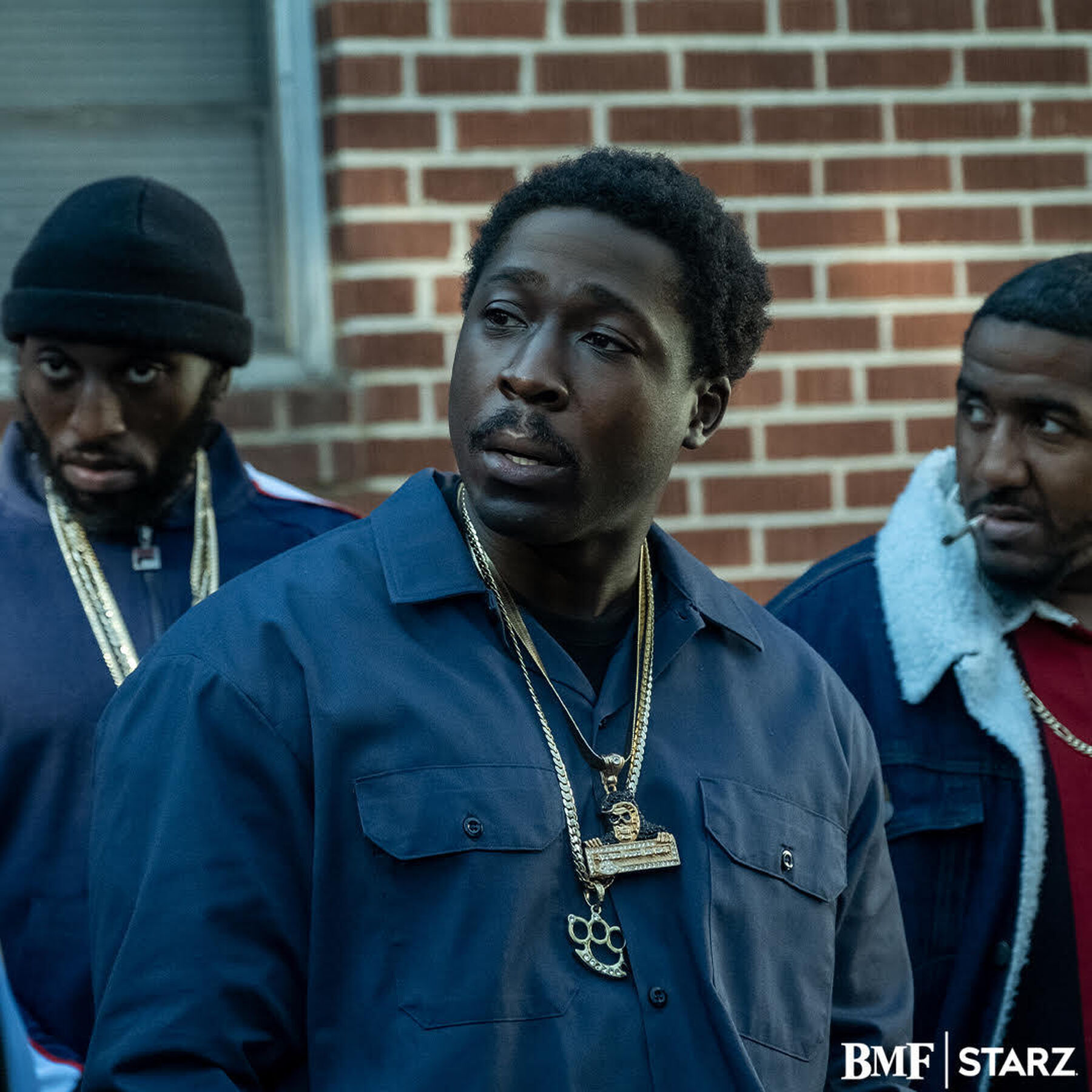 BLACK MAFIA FAMILY
Featuring Kofi Eric Abrefa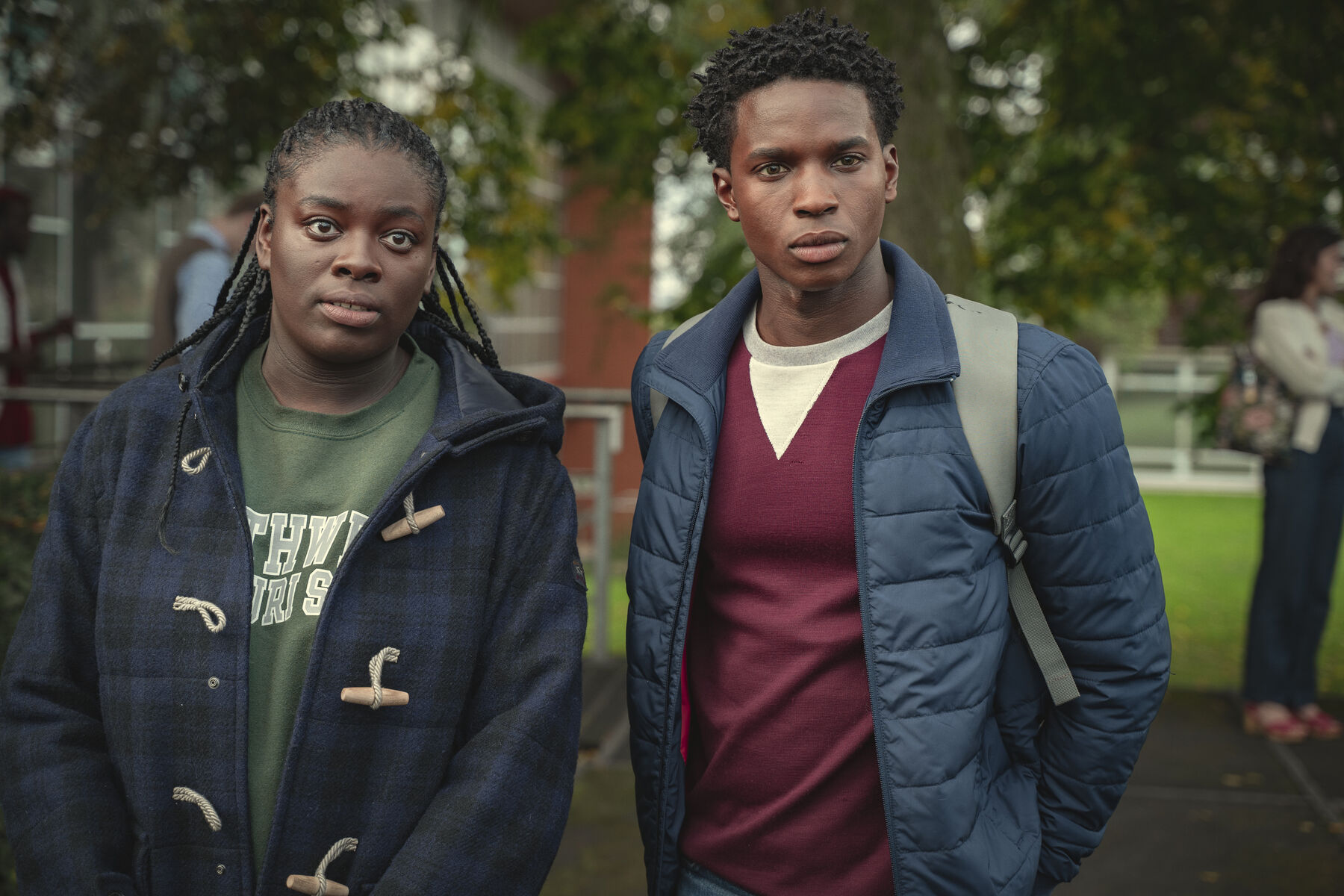 SEX EDUCATION
Featuring Kedar Williams-Sterling and Rakhee Thakrar
Season 3 available now on Netflix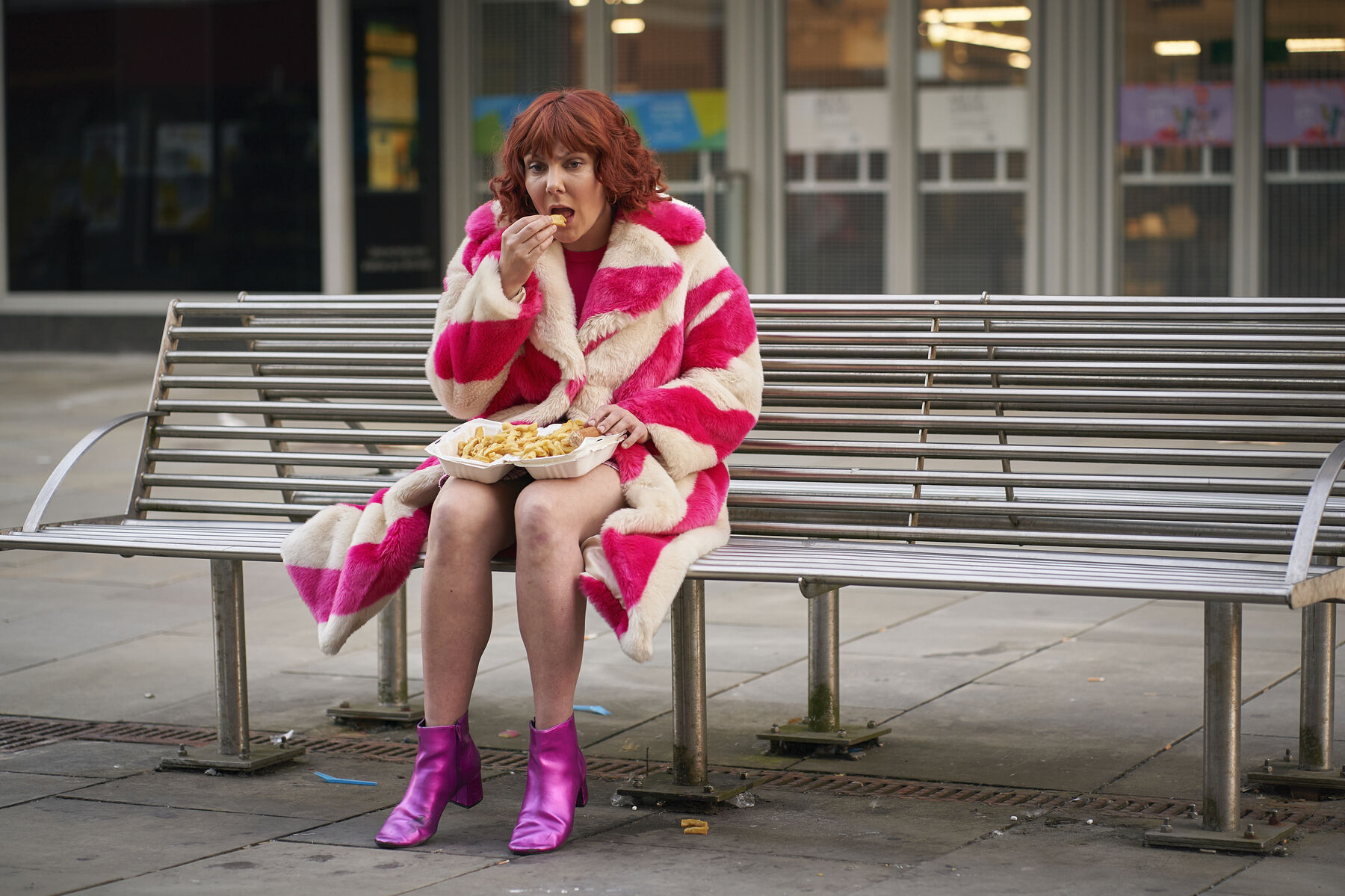 ALMA'S NOT NORMAL
Written by, Featuring and executive produced by Sophie Willan
All episodes now available on BBC iPlayer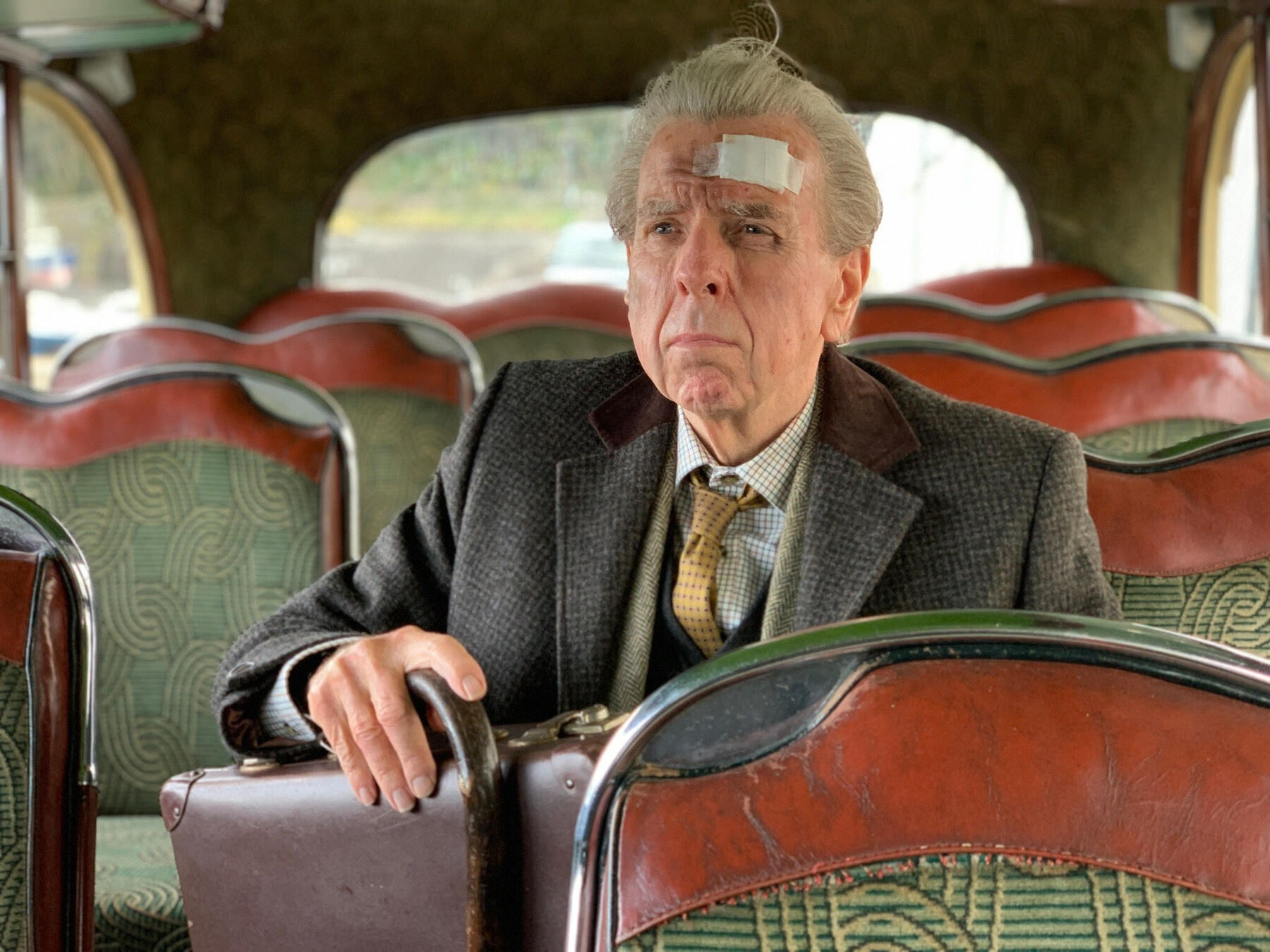 THE LAST BUS
Featuring Grace Calder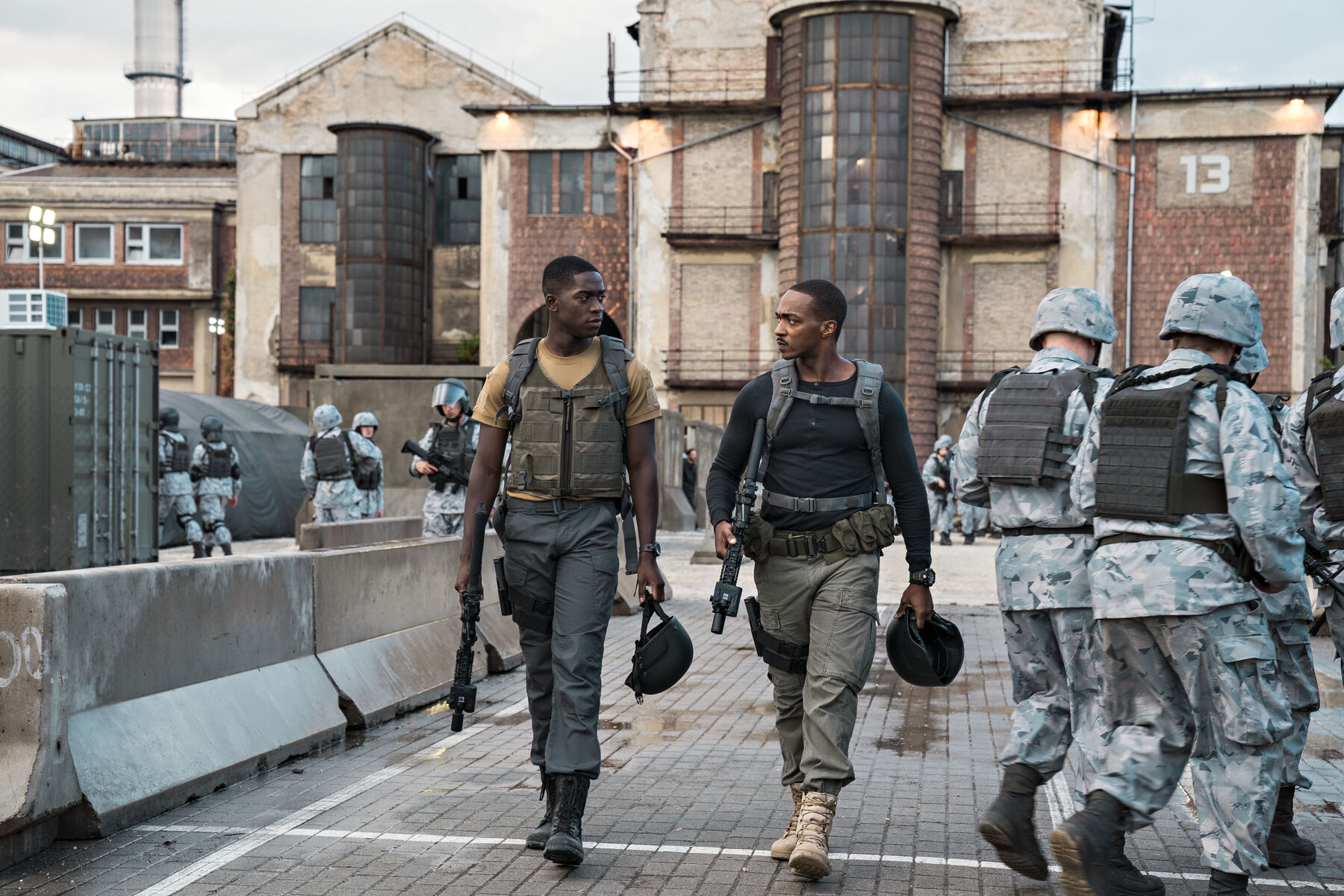 Production
OUTSIDE THE WIRE
Produced by 42
Featuring Enzo Cilenti
Available on Netflix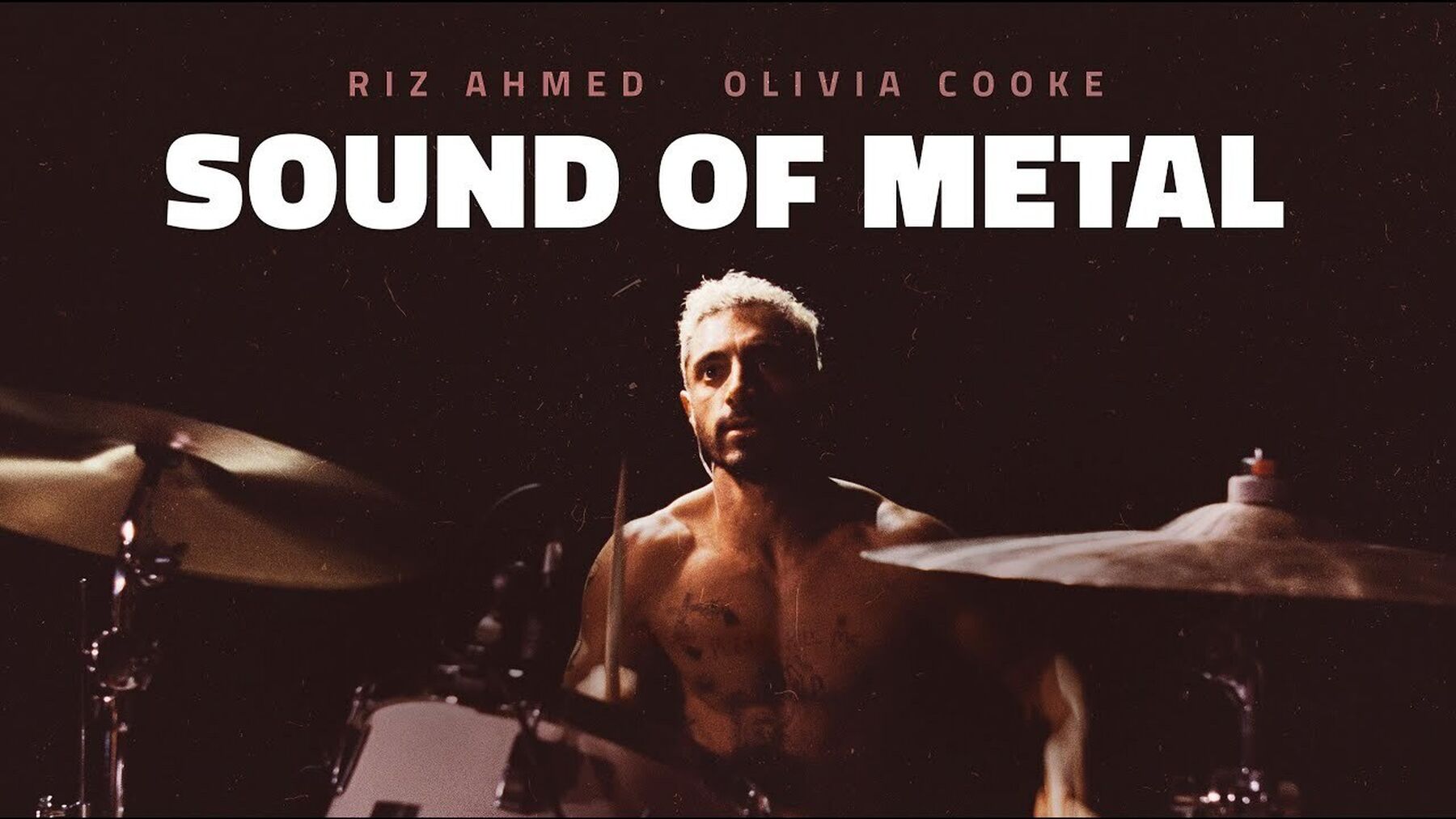 SOUND OF METAL
Winner of two Academy Awards and two BAFTAs
AFI Awards "Movie of the Year"
DGA Winner for Darius Marder for Outstanding Directorial Achievement in First-Time Feature Film
Written and directed by Darius Marder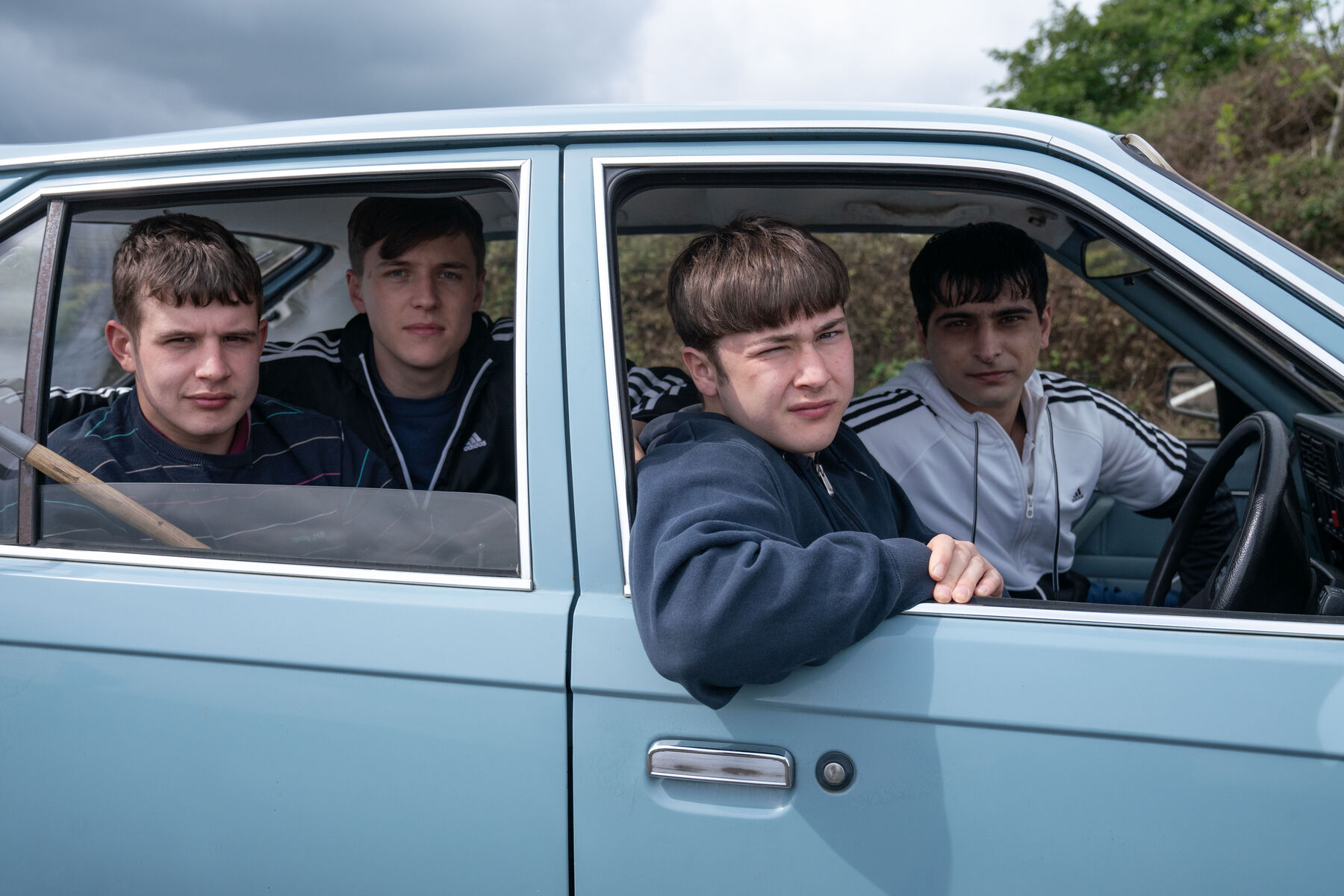 LADHOOD
Season 2
Featuring Samuel Bottomley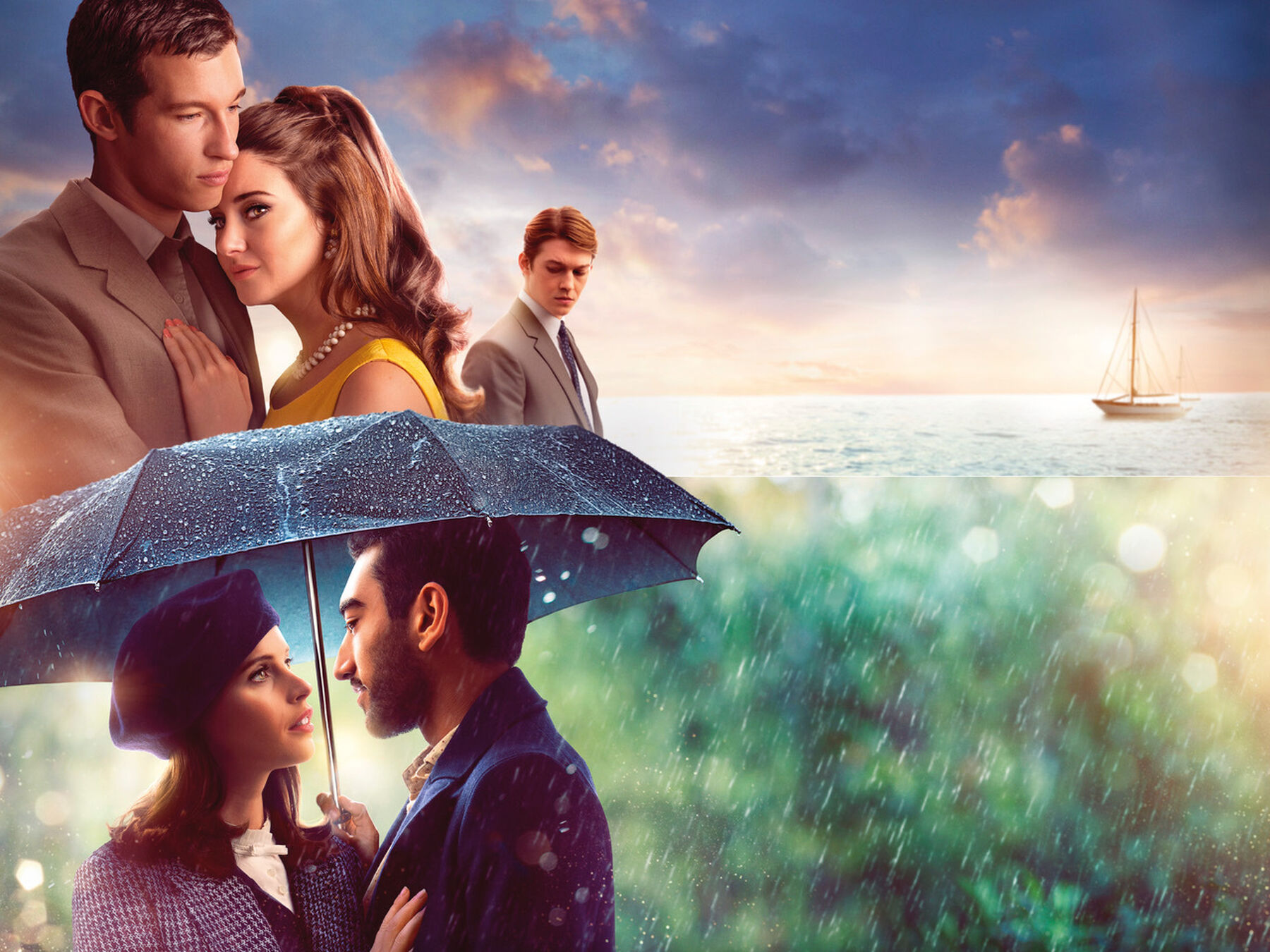 THE LAST LETTER FROM YOUR LOVER
Featuring Emma Appleton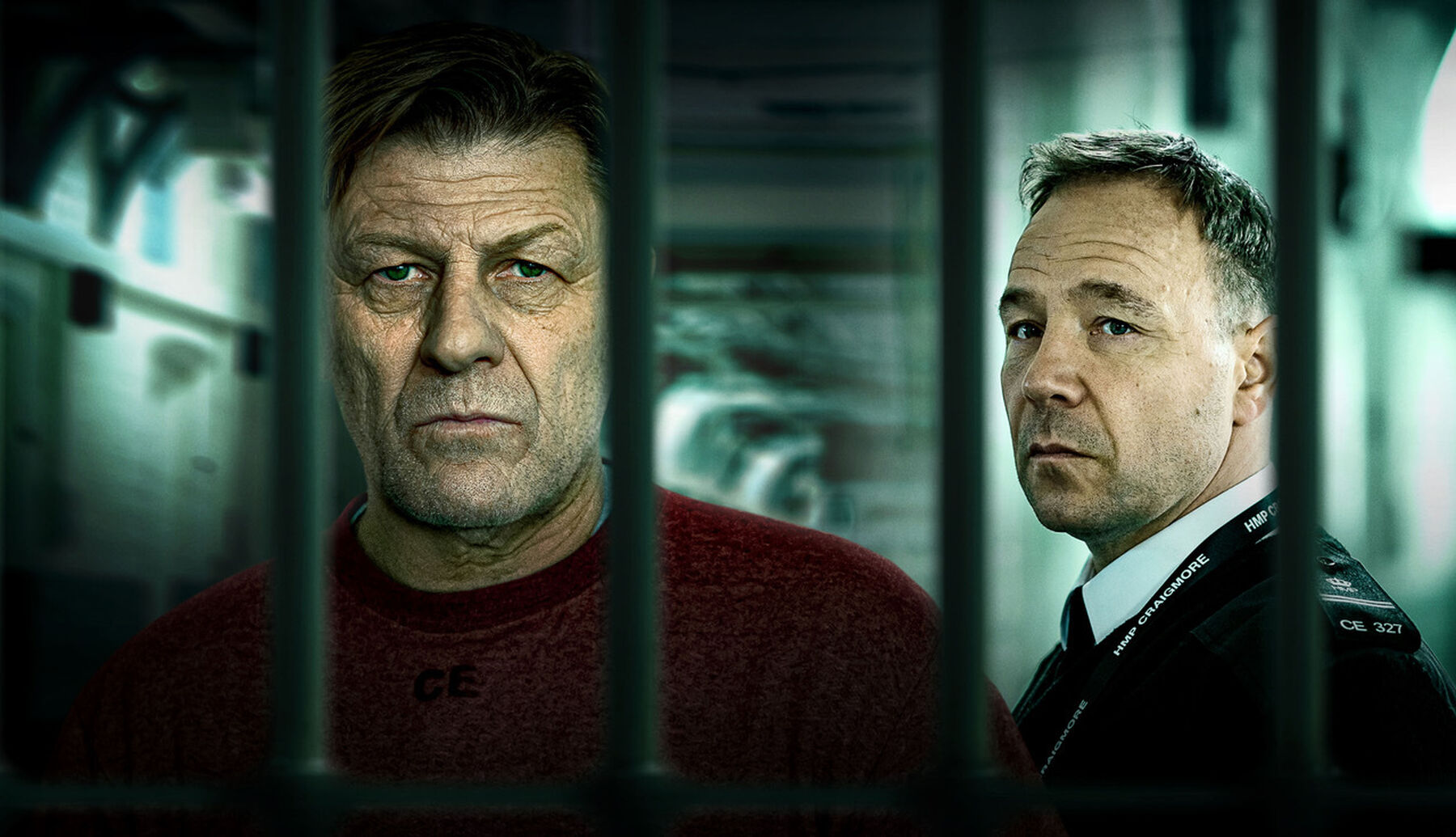 TIME
Featuring Kevin Harvey and Paddy Rowan
BBC One
Image Credit: BBC/Matt Squire/James Stack
REDEMPTION OF A ROGUE
Written & directed by Philip Doherty
Best Irish Film - Galway Film Fleadh
Glasgow Film Festival, 2021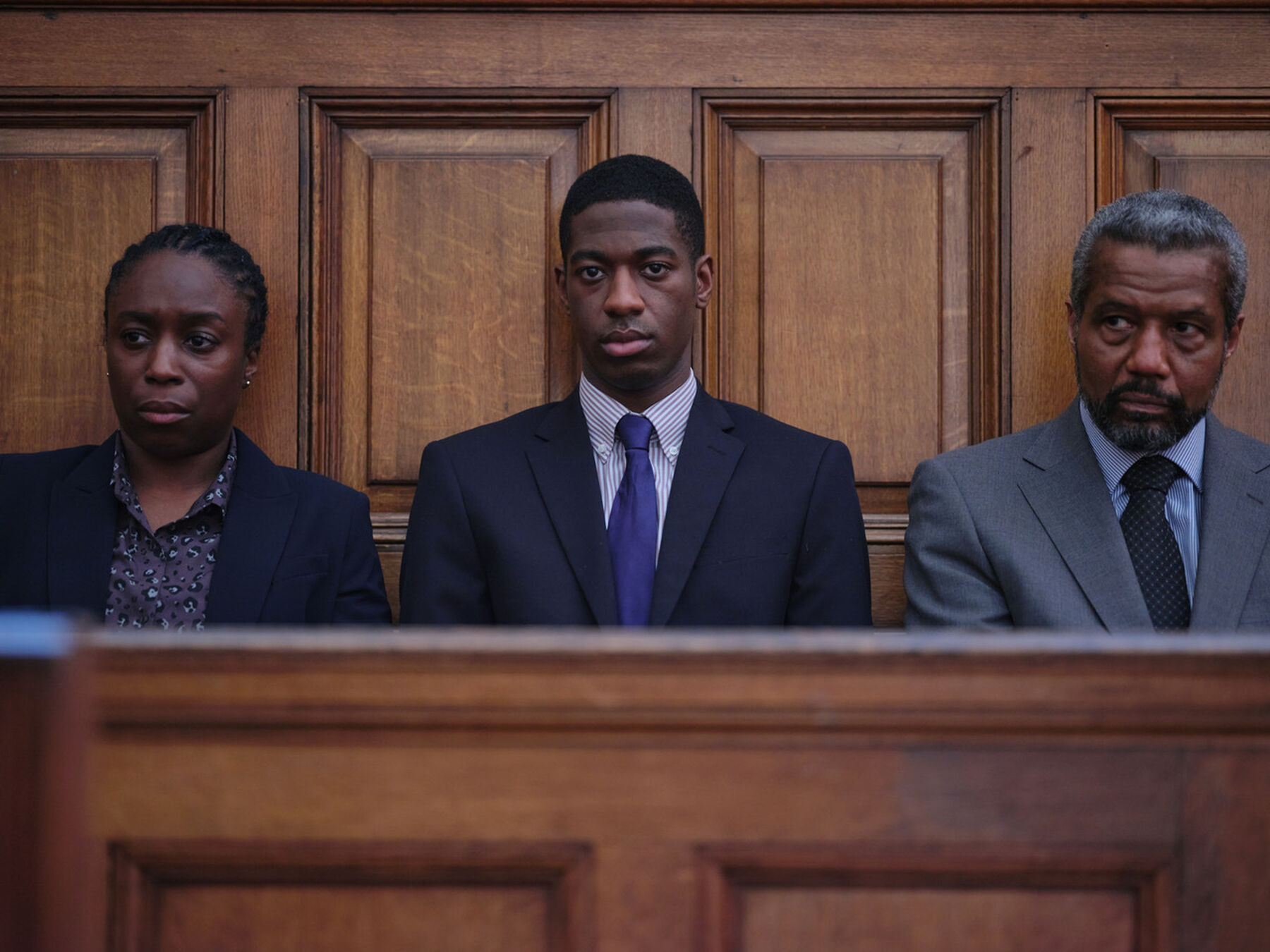 STEPHEN
Featuring Jorden Myrie
ITV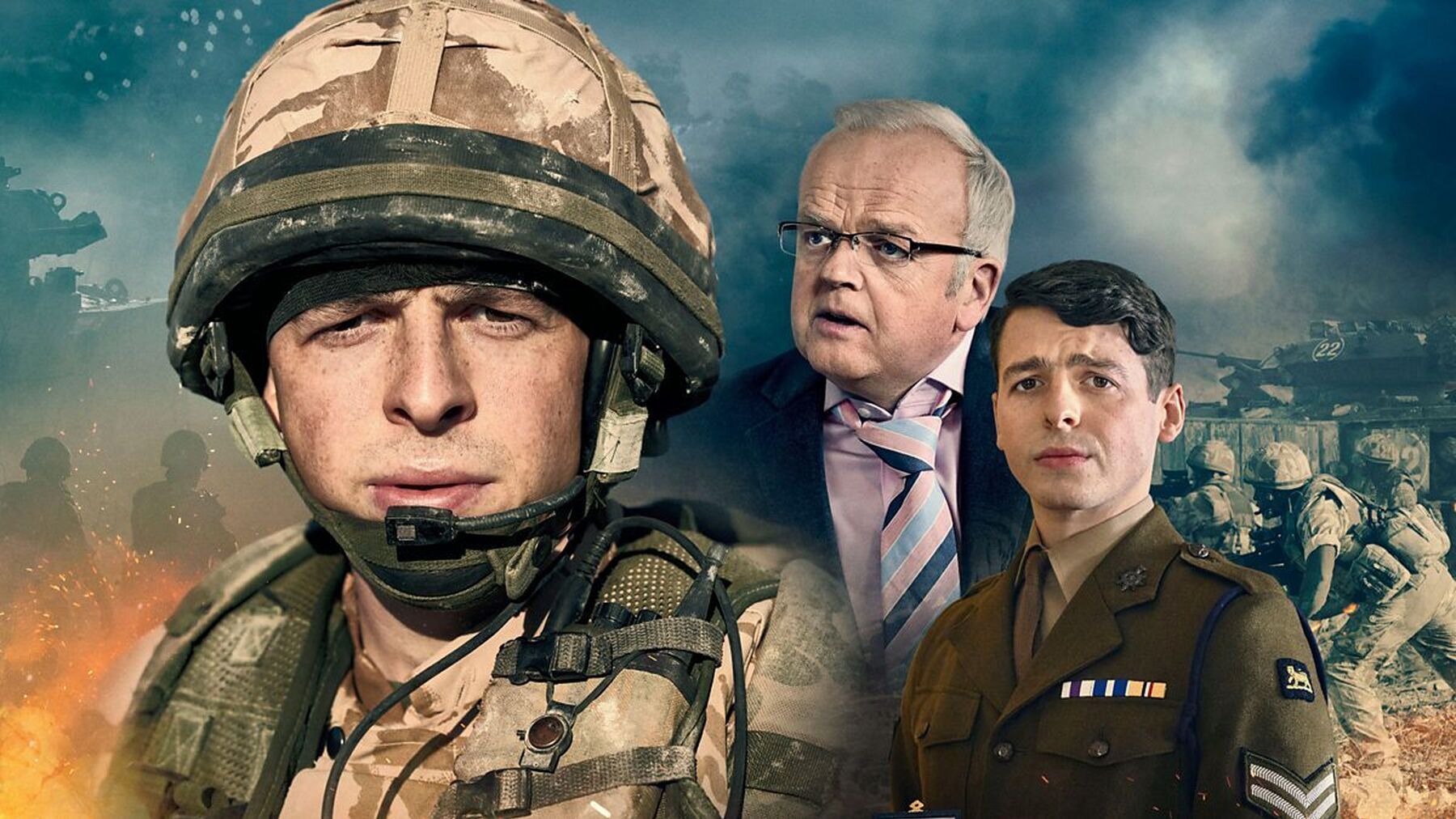 DANNY BOY
Written by Robert Jones
Featuring Layo Christina-Akinlude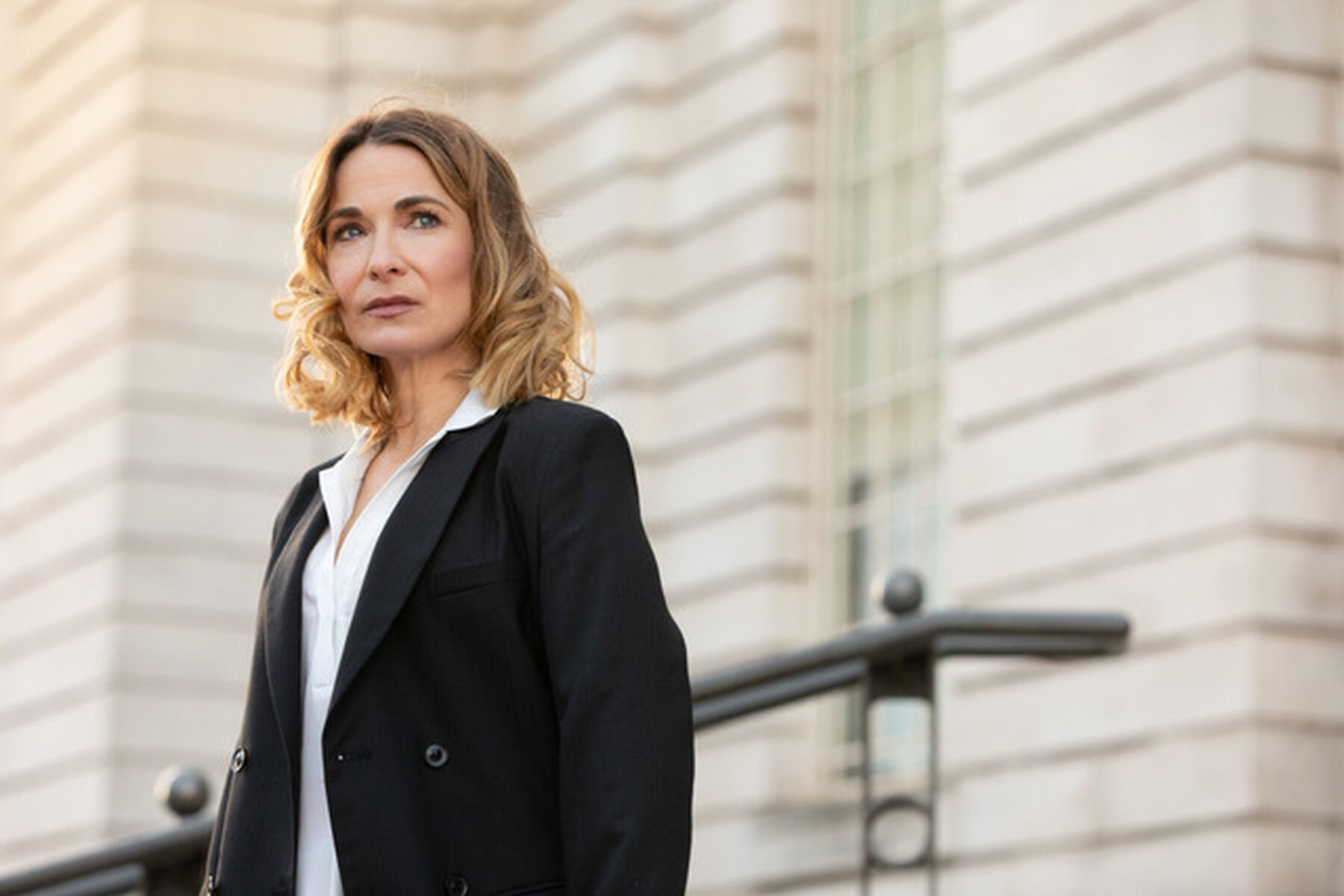 THE MUSEUM/YR AMGUEDDFA
Featuring Nia Roberts, Steffan Rhodri & Mared Jarman
Available on BBC iPlayer & S4C Clic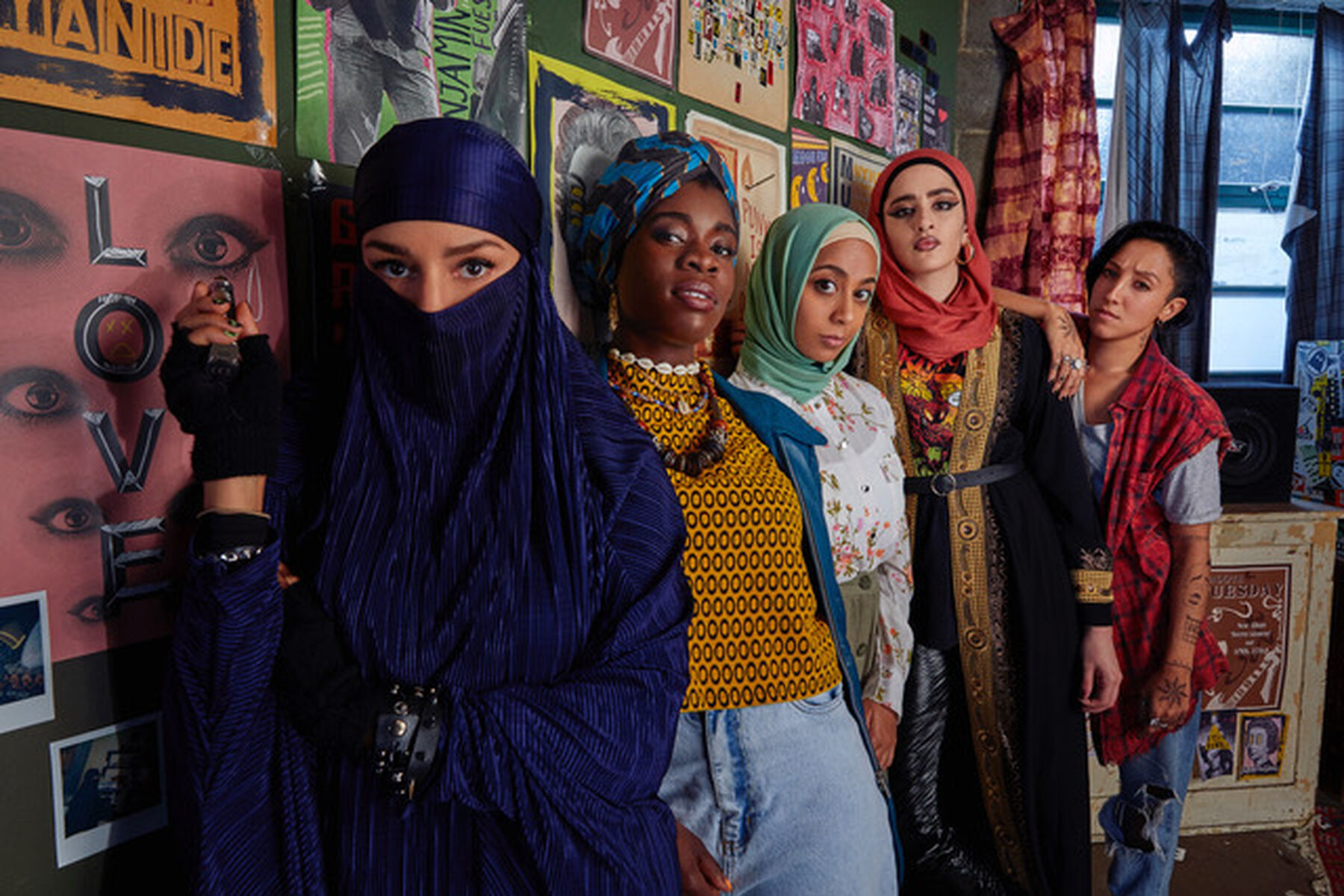 WE ARE LADY PARTS
Featuring Sofia Barclay
Channel 4 / Peacock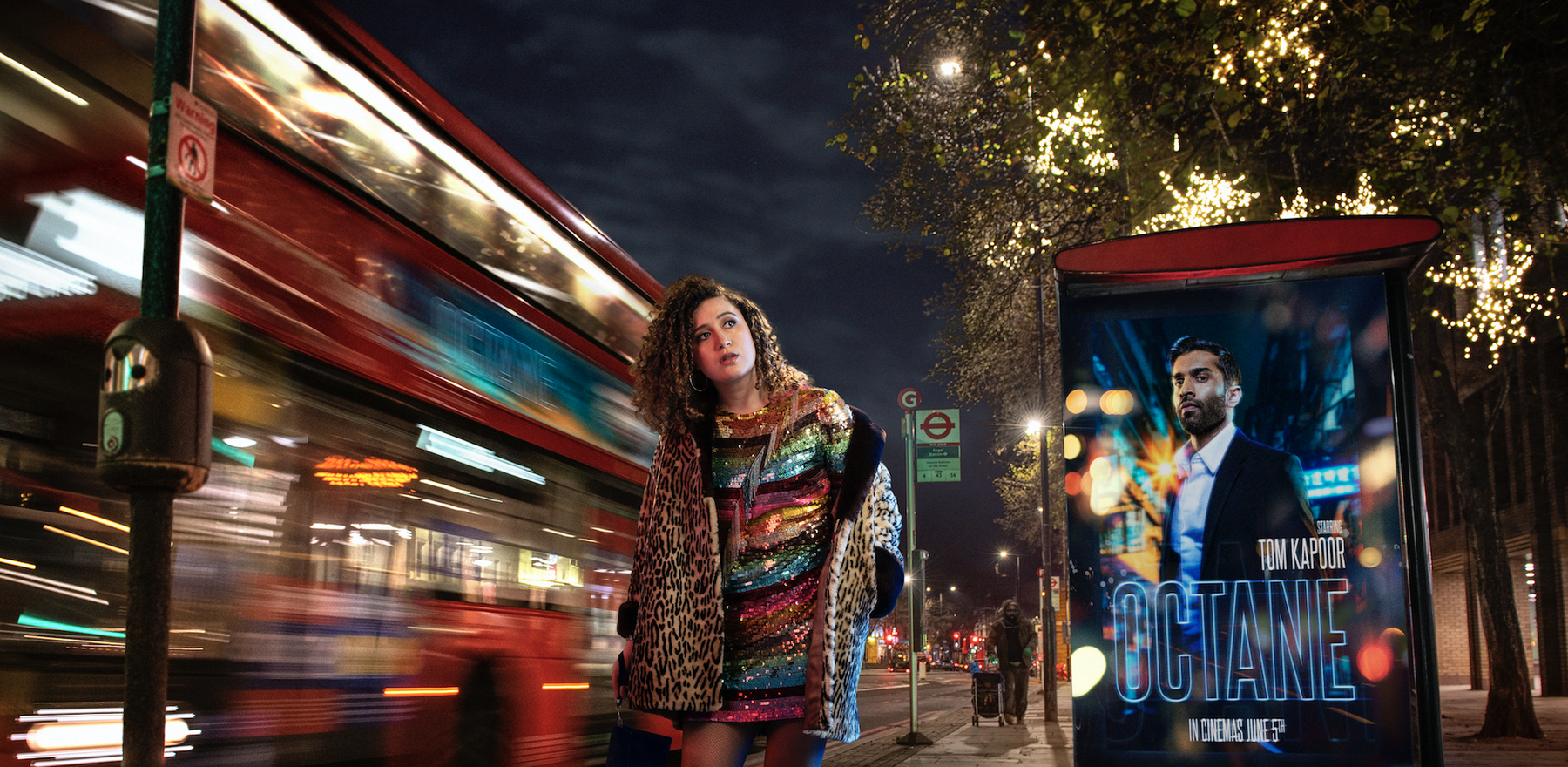 STARSTRUCK
Directed by Karen Maine
Featuring Paul G. Raymond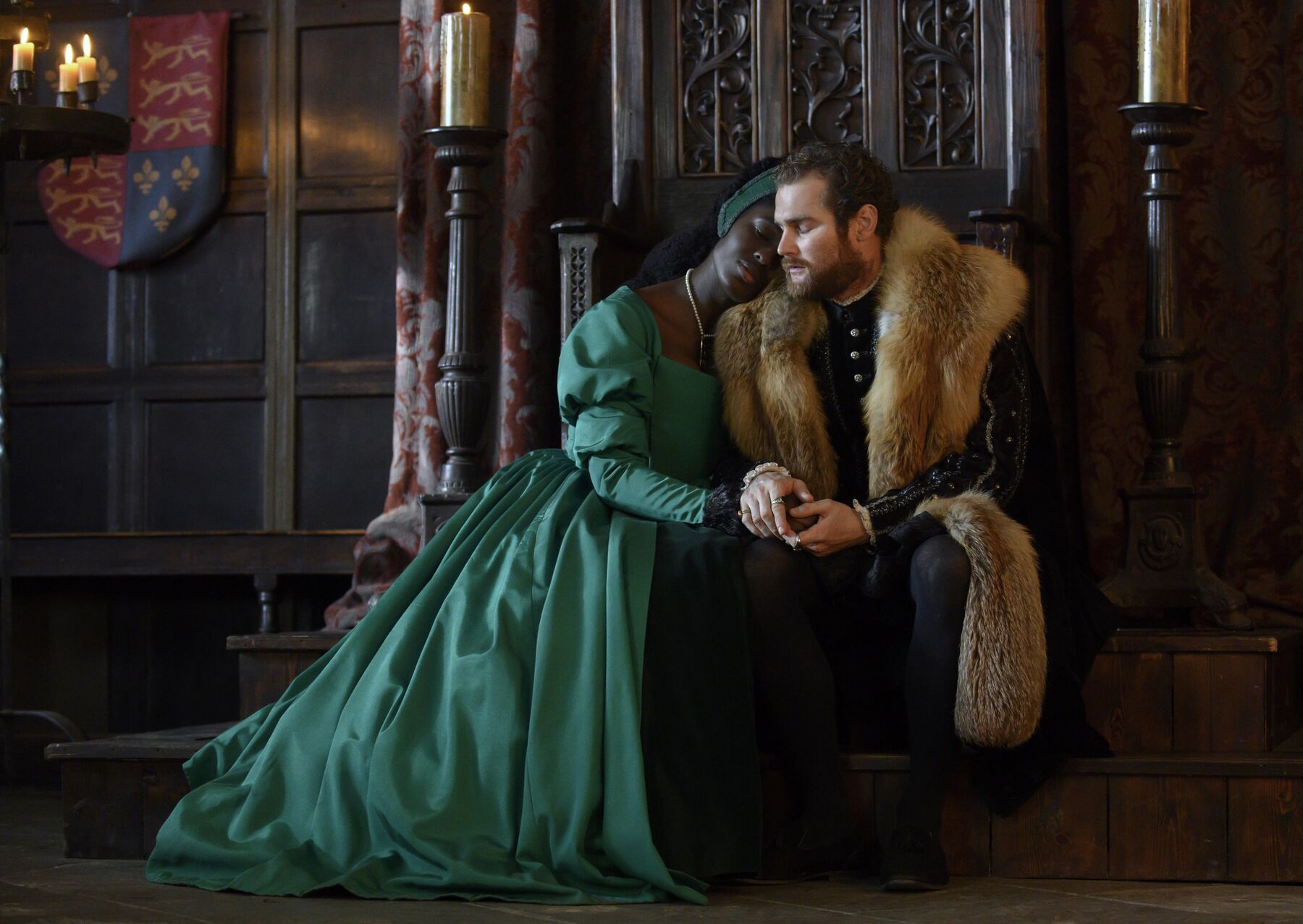 ANNE BOLEYN
Directed by Lynsey Miller
Casting by Kharmel Cochrane
Featuring Mark Stanley as Henry VIII and Aoife Hinds as Princess Mary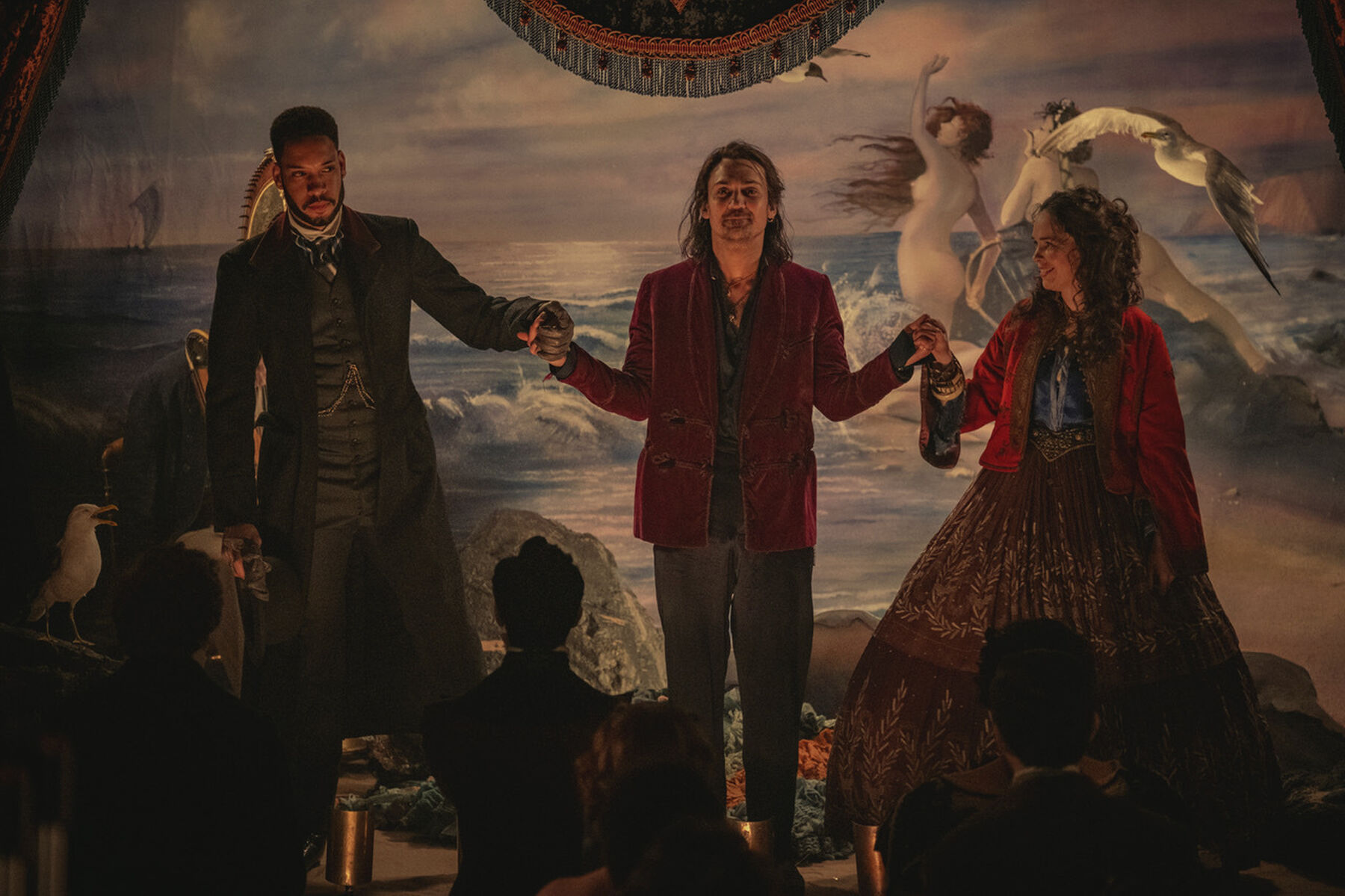 THE IRREGULARS
Featuring Lucy Russell
Available on Netflix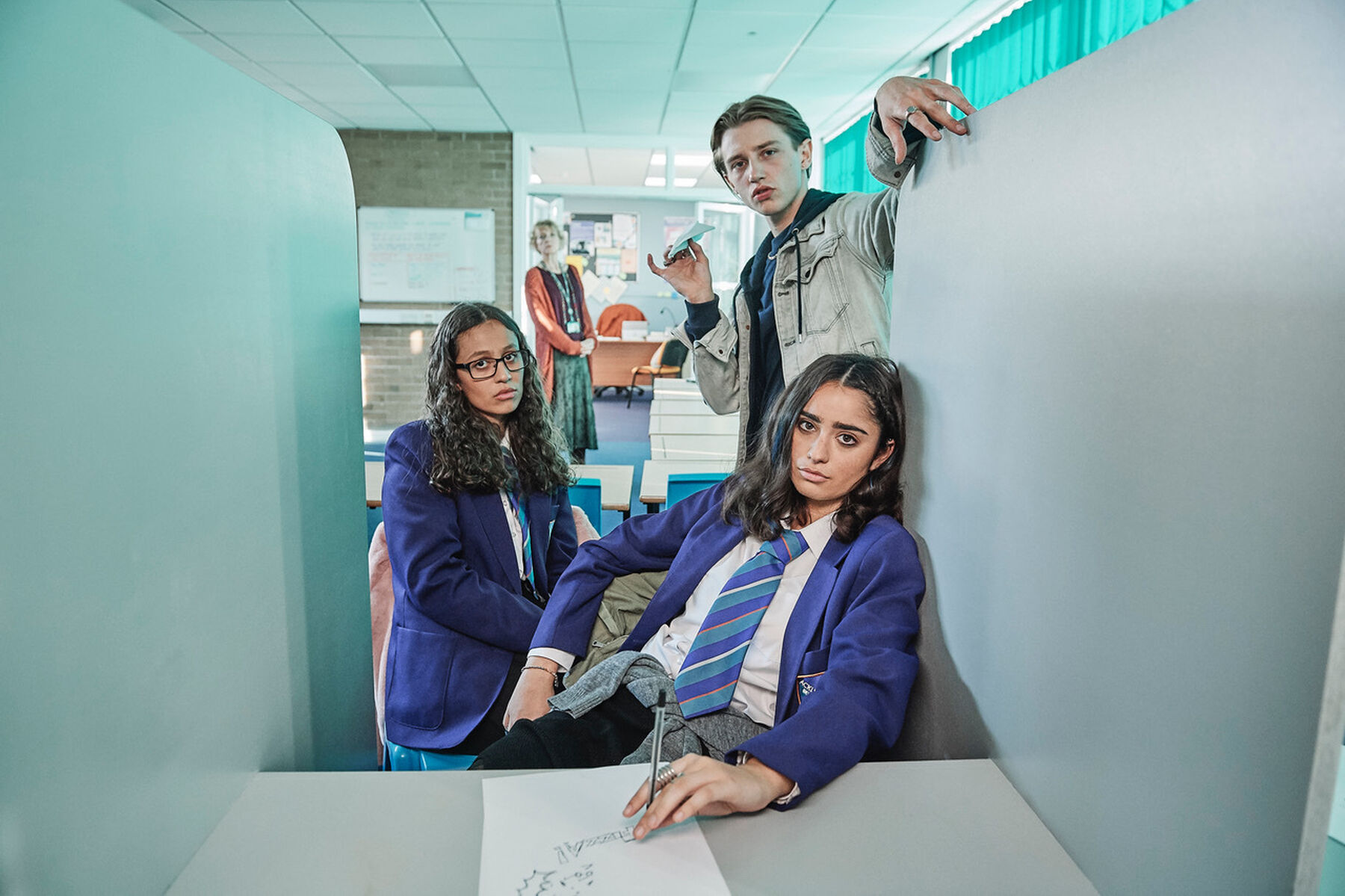 ACKLEY BRIDGE
Season 4
Featuring Robyn Cara
Available on Channel 4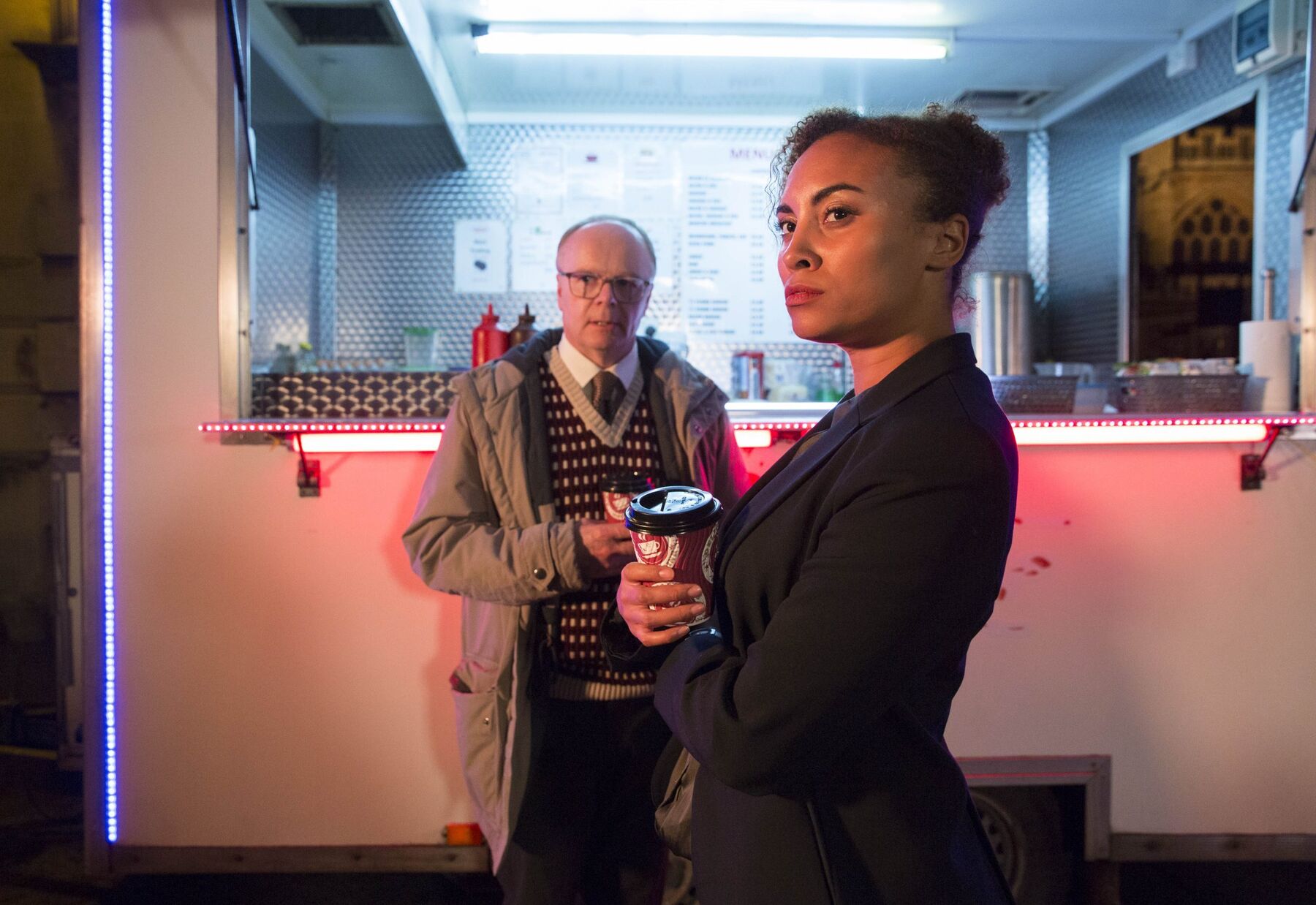 MCDONALD & DODDS
Series 2 written and created by Robert Murphy
Featuring Sharon Rooney and John Thomson

THE LEFT RIGHT GAME
Podcast nominated for 2021 Ambies Podcast Awards
Written and adapted by Jack Anderson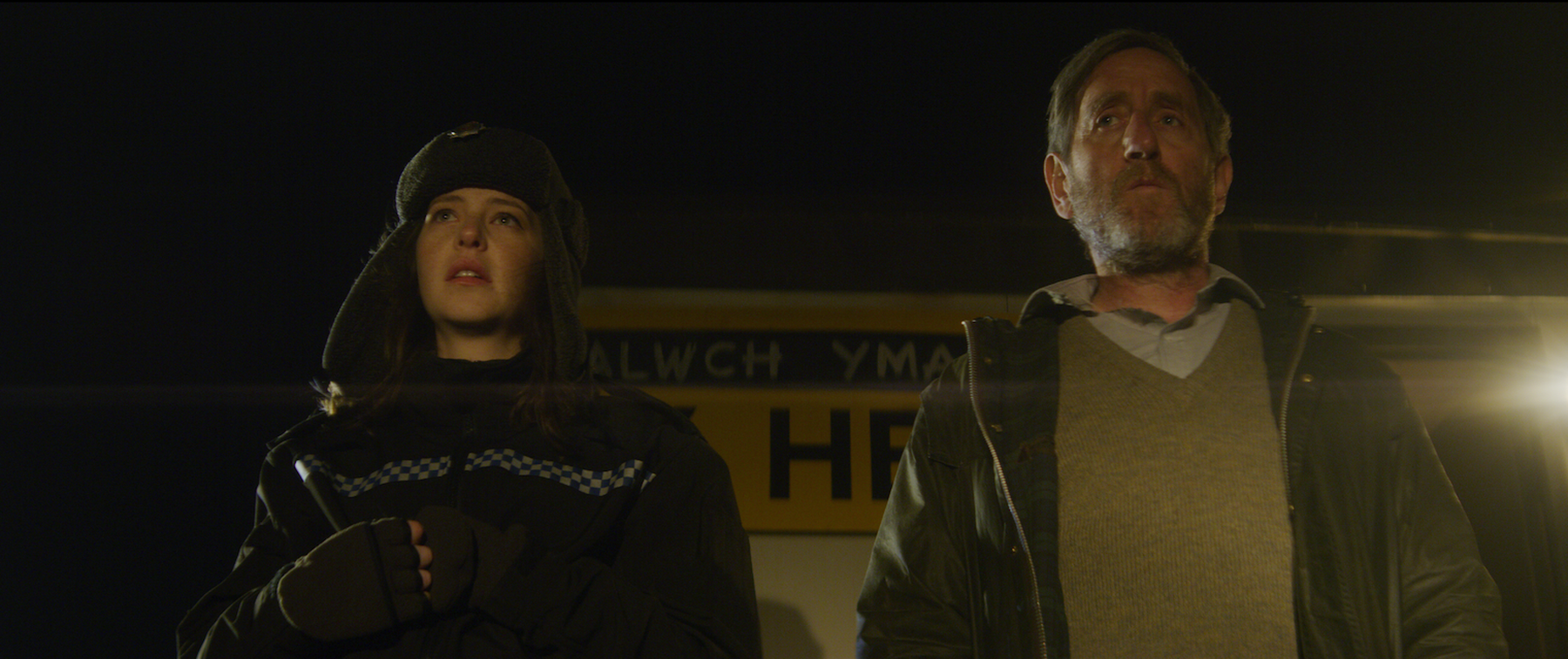 THE TOLL
Featuring Annes Elwy and Evelyn Mok
Premiering at Glasgow Film Festival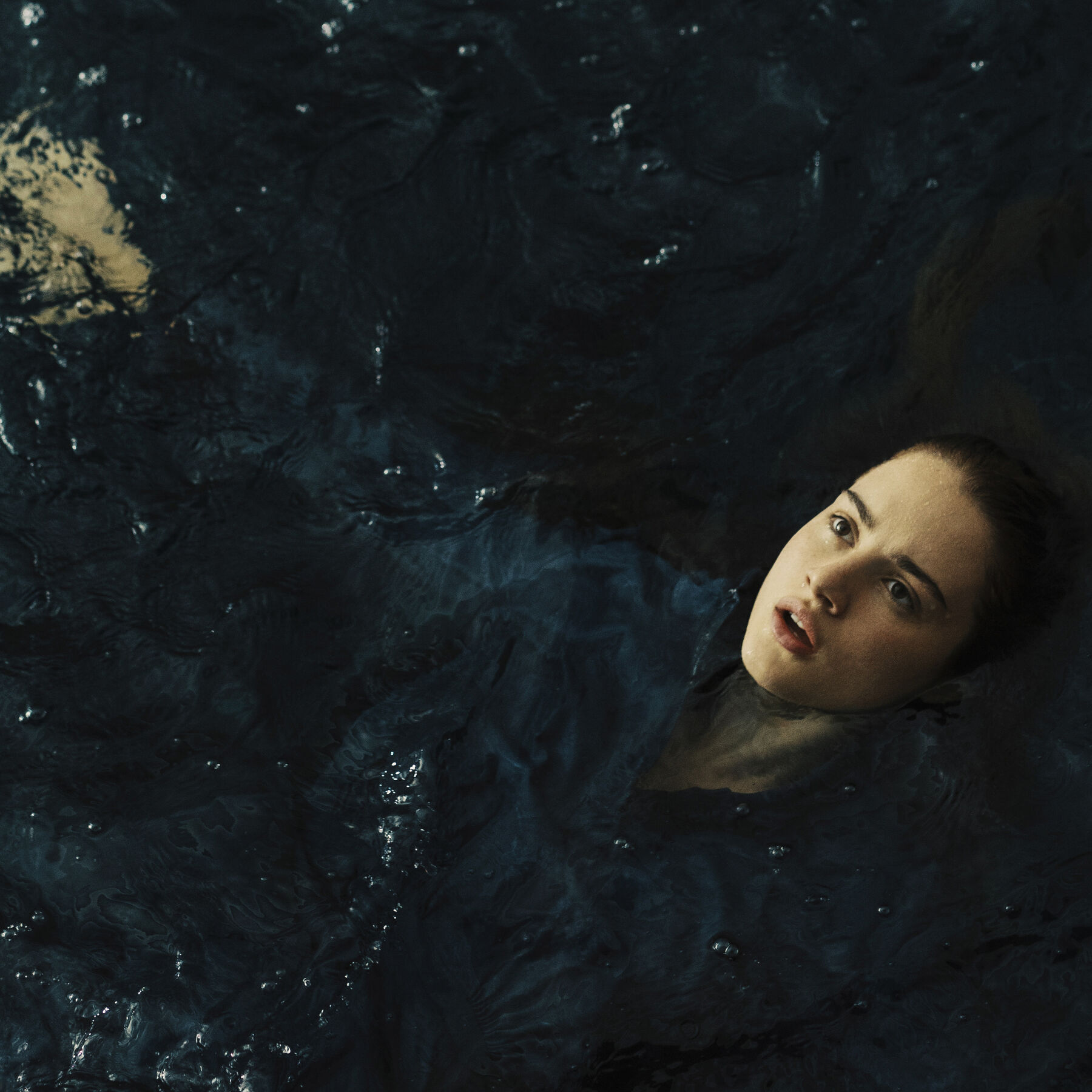 MAYDAY
Featuring Francesco Piacentini
Premiering at Sundance Film Festival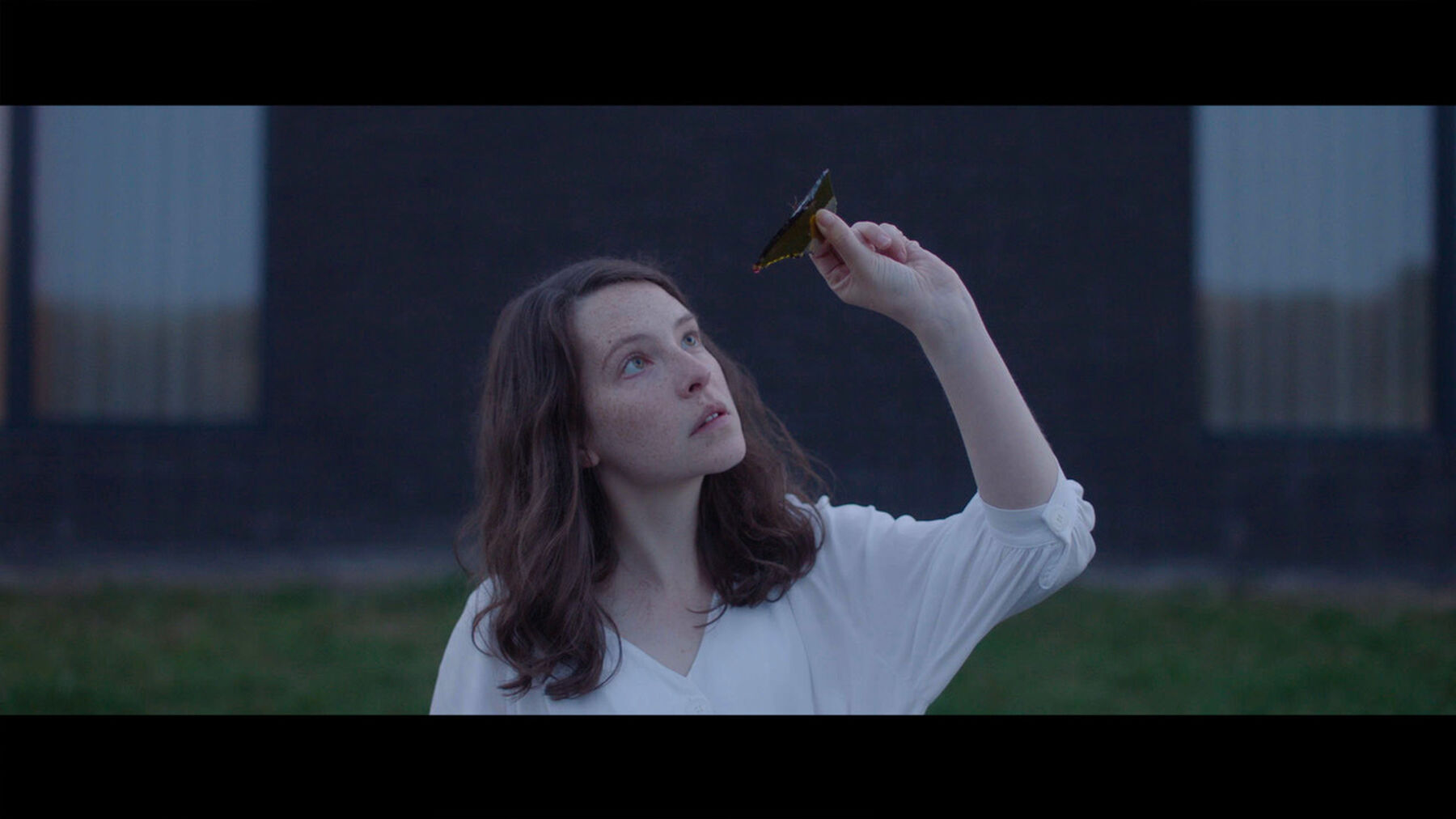 THE FEAST
Featuring Annes Elwy and Nia Roberts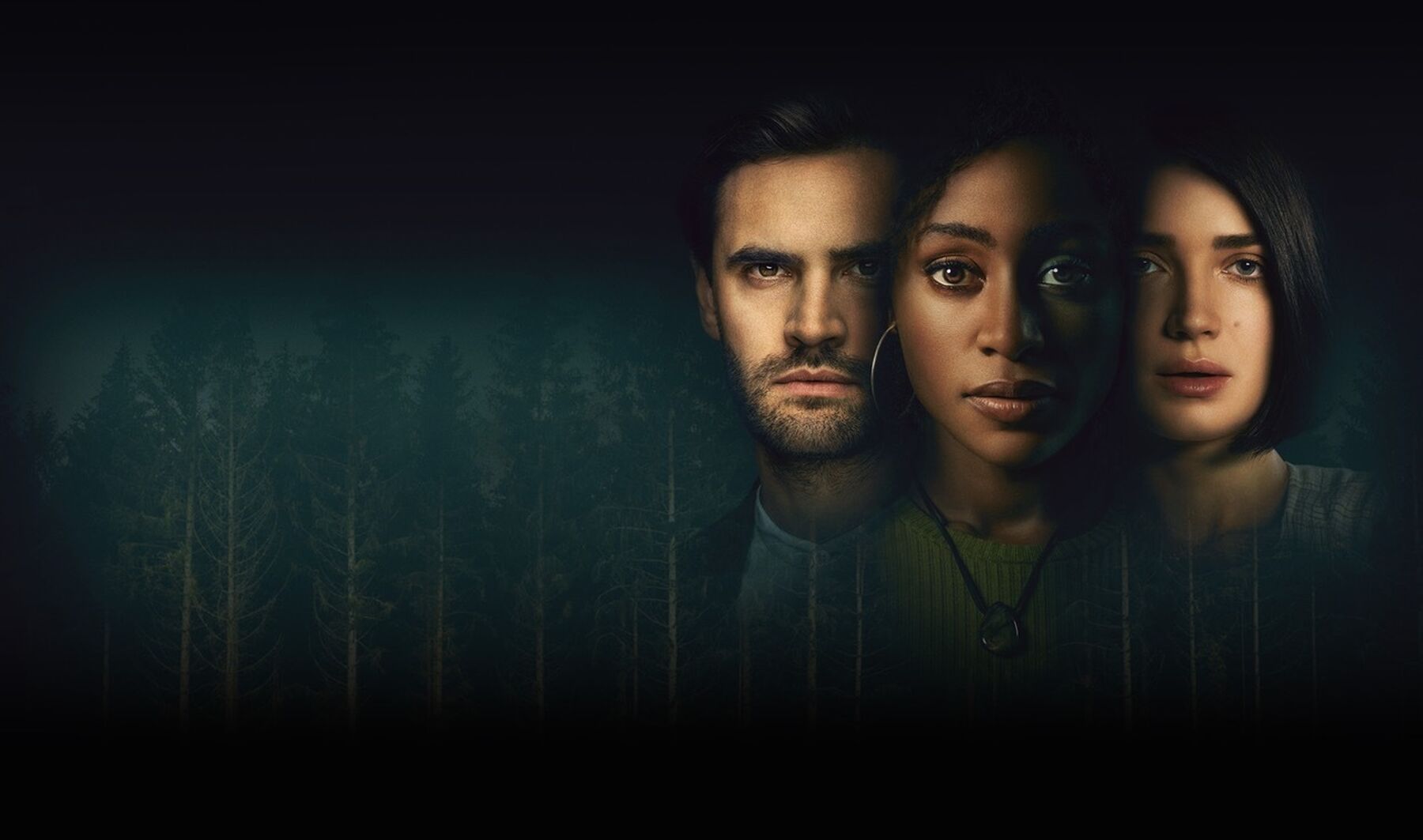 BEHIND HER EYES
Featuring Rob Aramayo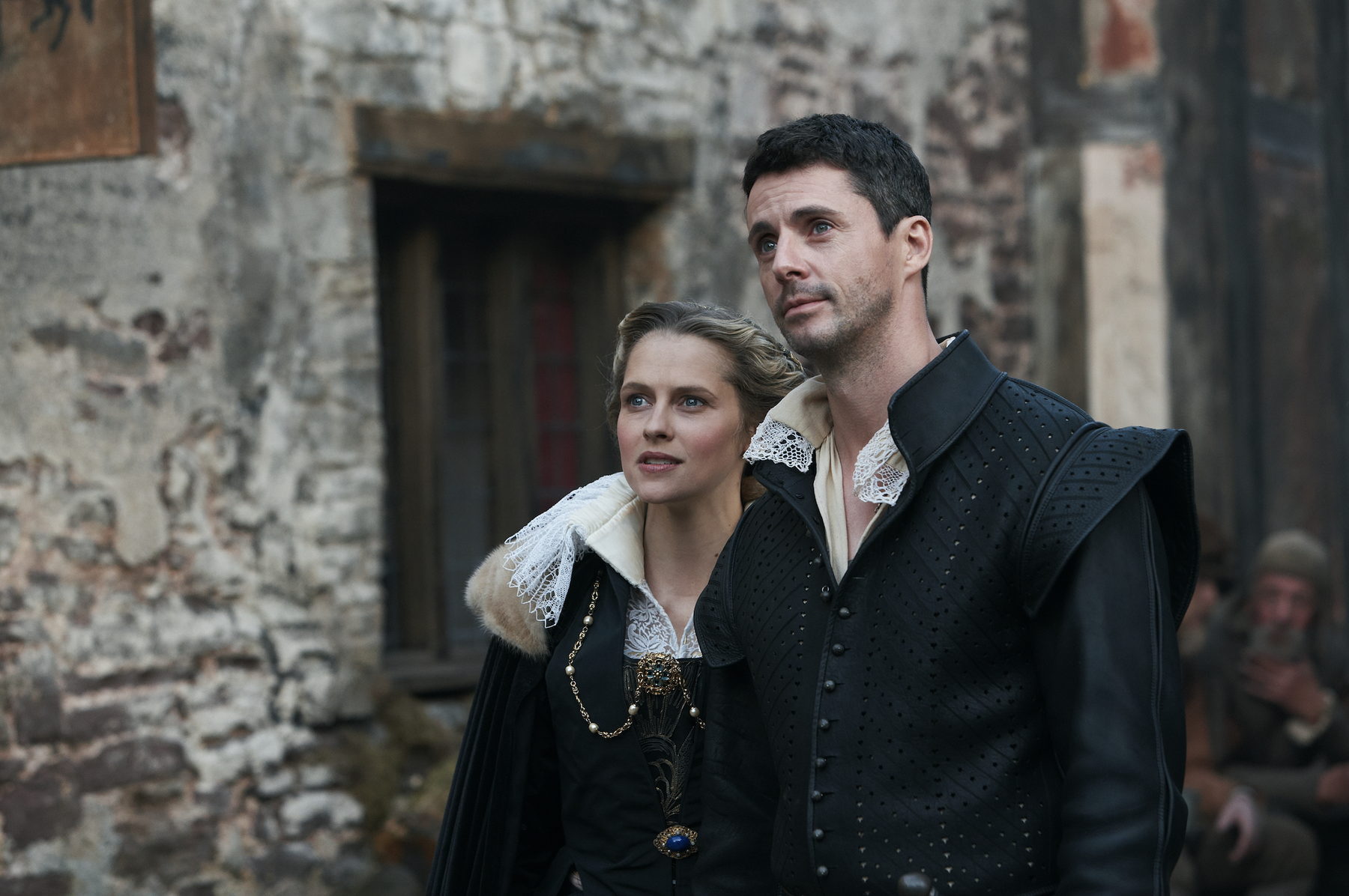 A DISCOVERY OF WITCHES
Season 2 executive produced and directed by Farren Blackburn
Featuring Tom Mothersdale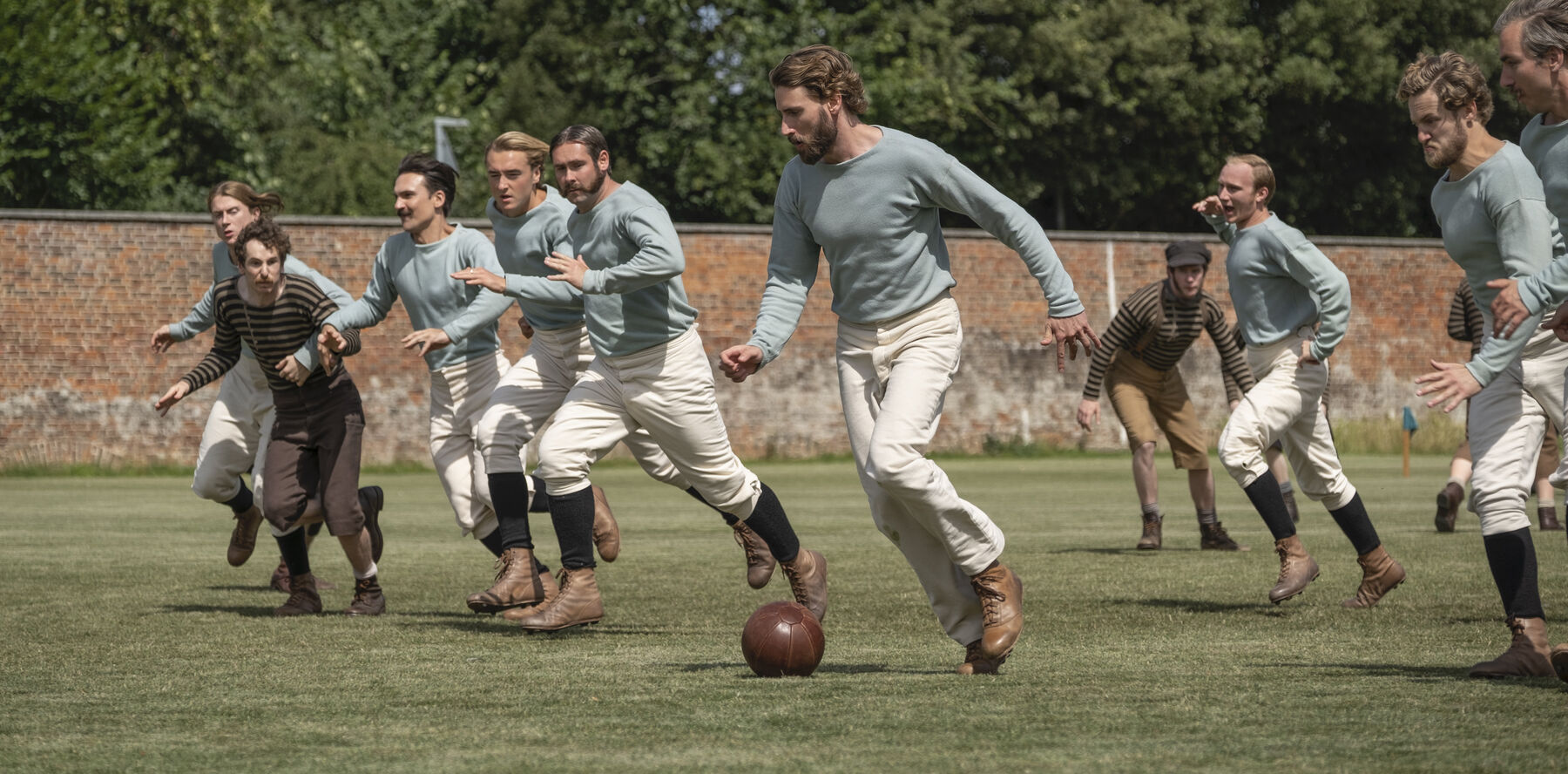 Production
THE ENGLISH GAME
Written, co-created and executive produced by Julian Fellowes. Produced by 42
Episodes 1, 2 and 6 co-written by Ben Vanstone. Episode 5 co-written by Geoff Bussetil
Episodes 1-3 directed by Birgitte Stærmose. Featuring Sam Keeley and Harry Michell
Available on Netflix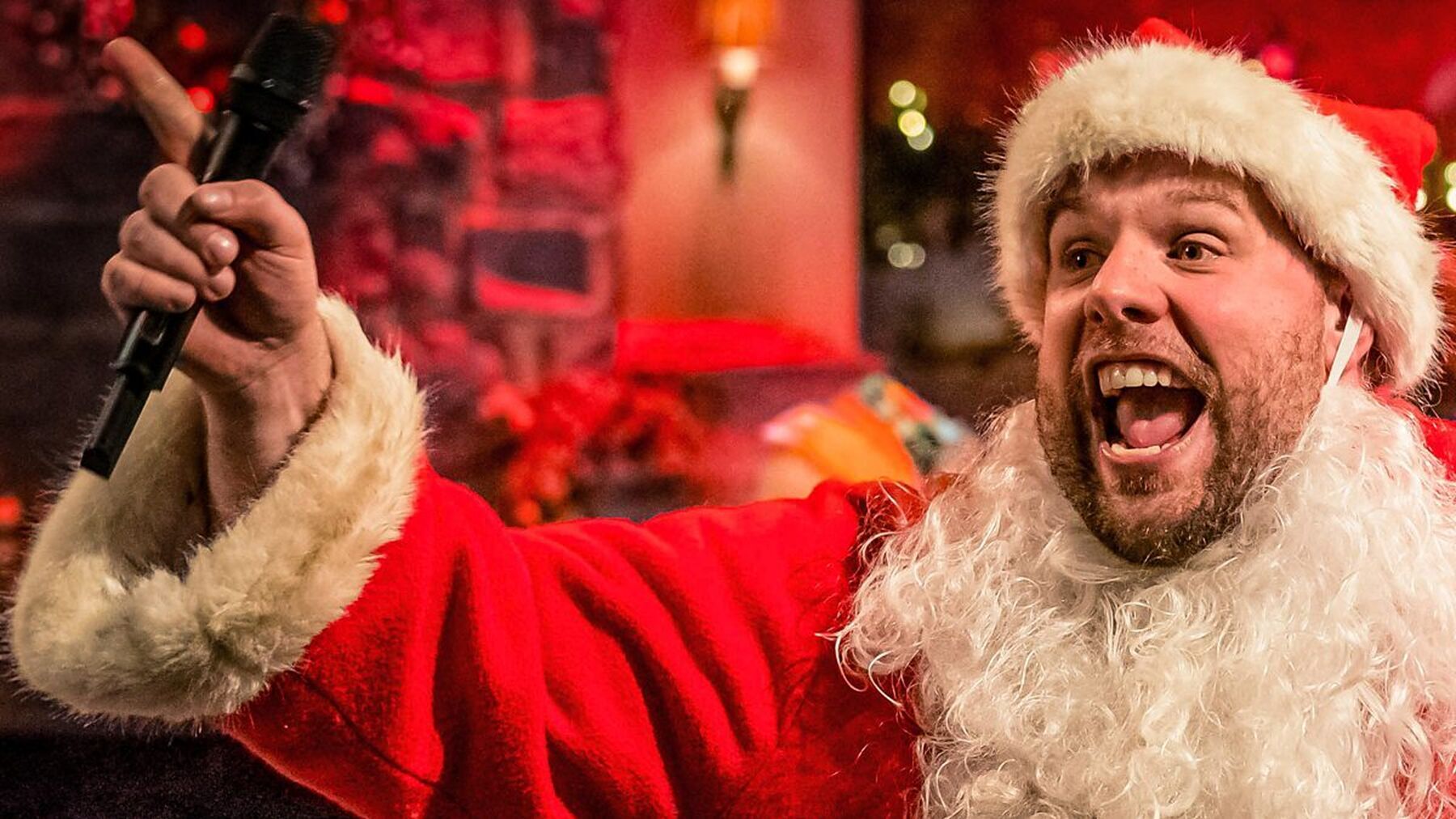 THE GOES WRONG SHOW
Co-written, co-created and featuring Henry Lewis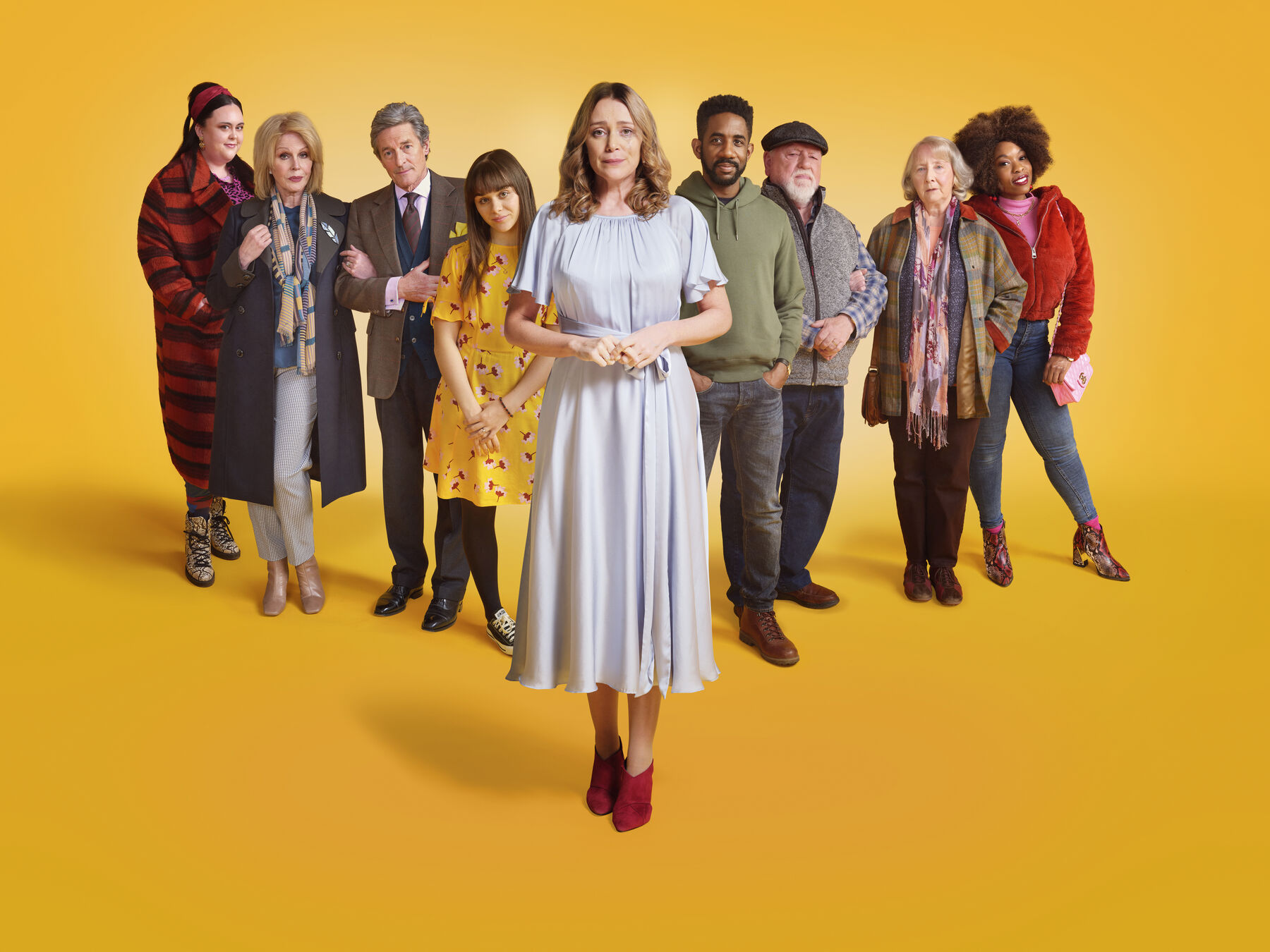 FINDING ALICE
Featuring Isabella Pappas and Sharon Rooney
Available on ITV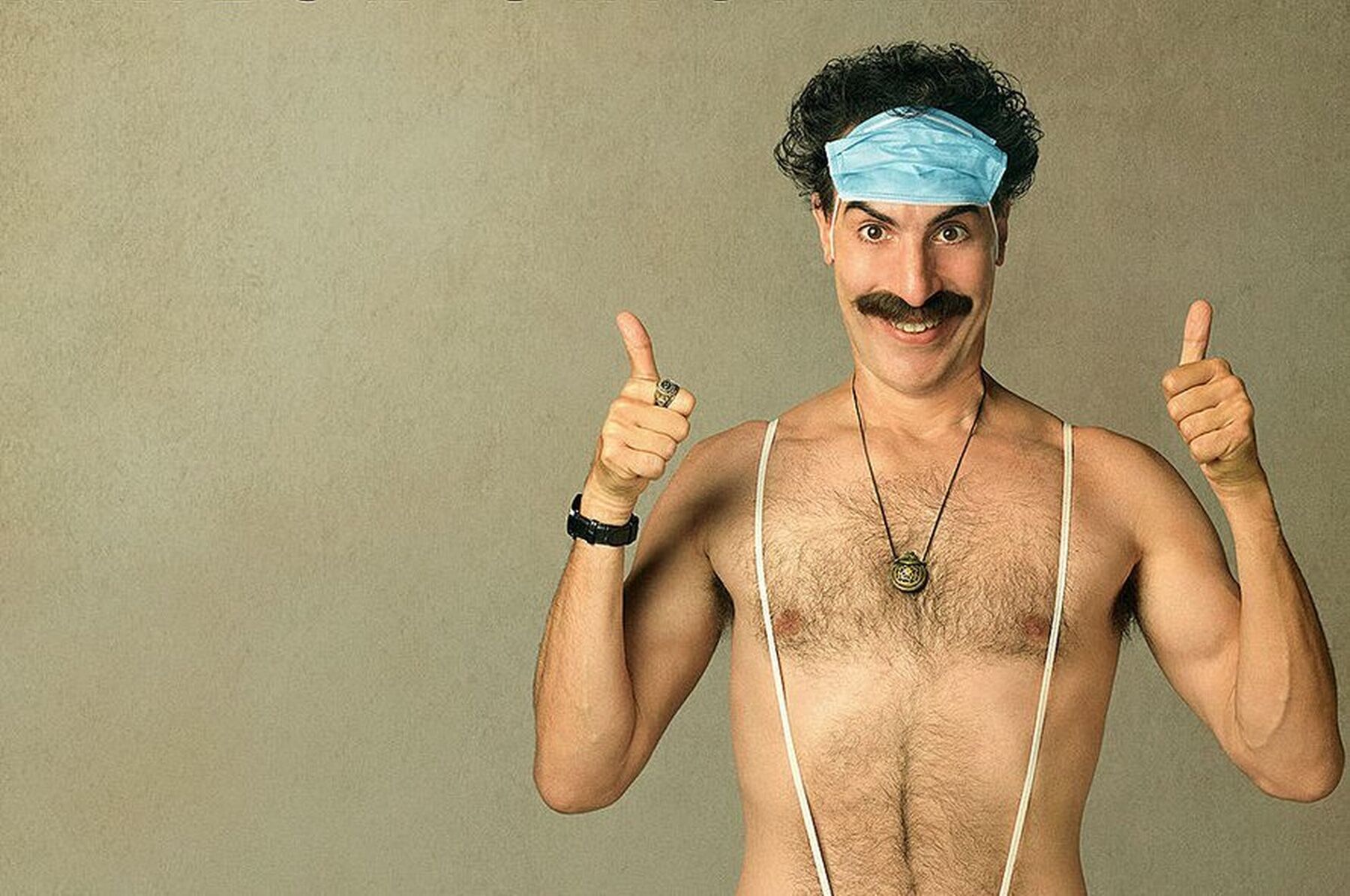 BORAT SUBSEQUENT MOVIEFILM:
DELIVERY OF PRODIGIOUS BRIBE TO AMERICAN REGIME FOR MAKE BENEFIT ONCE GLORIOUS NATION OF KAZAKHSTAN
Co-written by Peter Baynham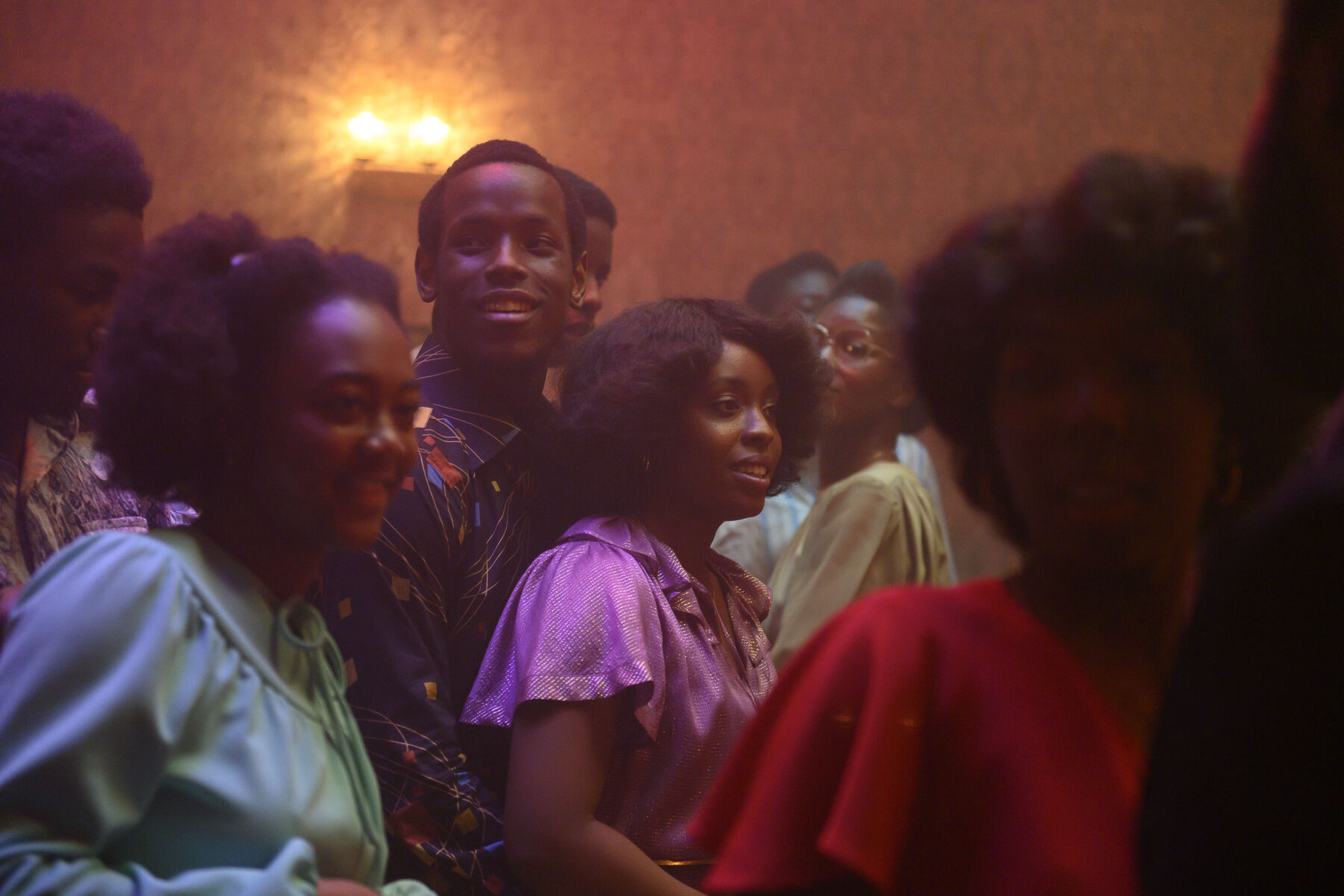 SMALL AXE
Featuring Kedar Williams-Stirling, Mark Stanley and Fumilayo Brown-Olateju
Available on BBC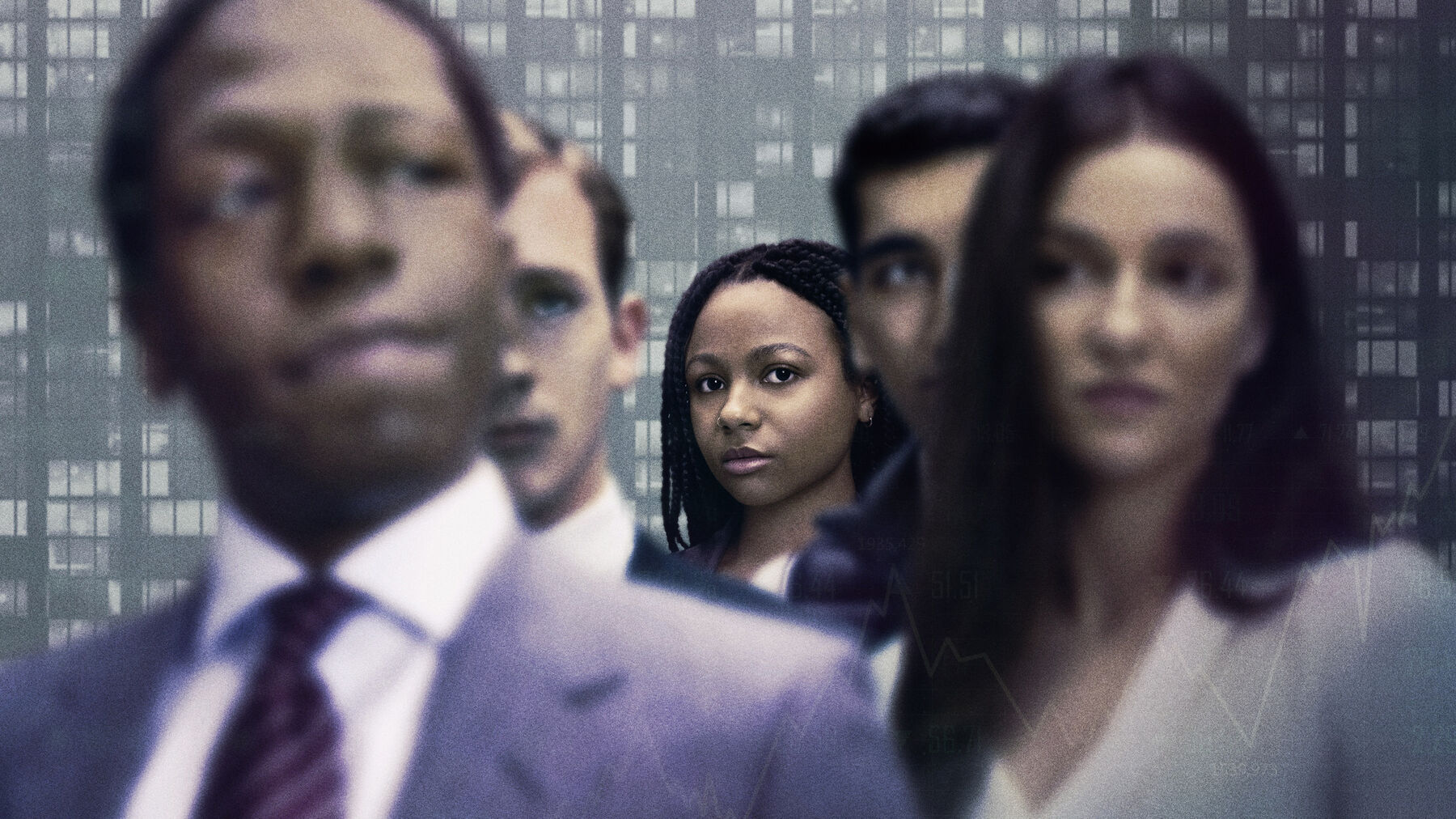 INDUSTRY
Featuring Ruby Bentall
Available on BBC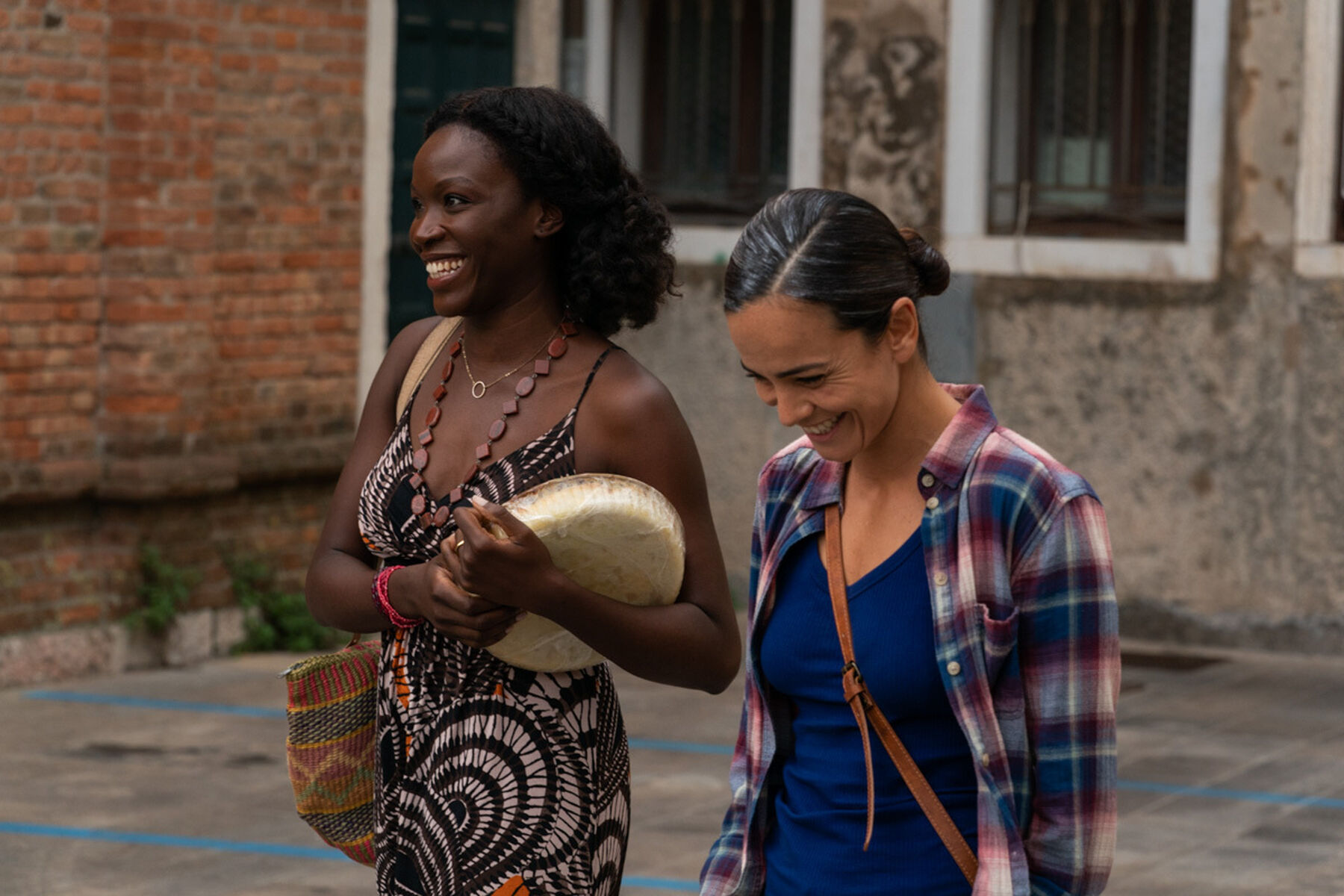 WE ARE WHO WE ARE
Featuring Faith Alabi
Available on HBO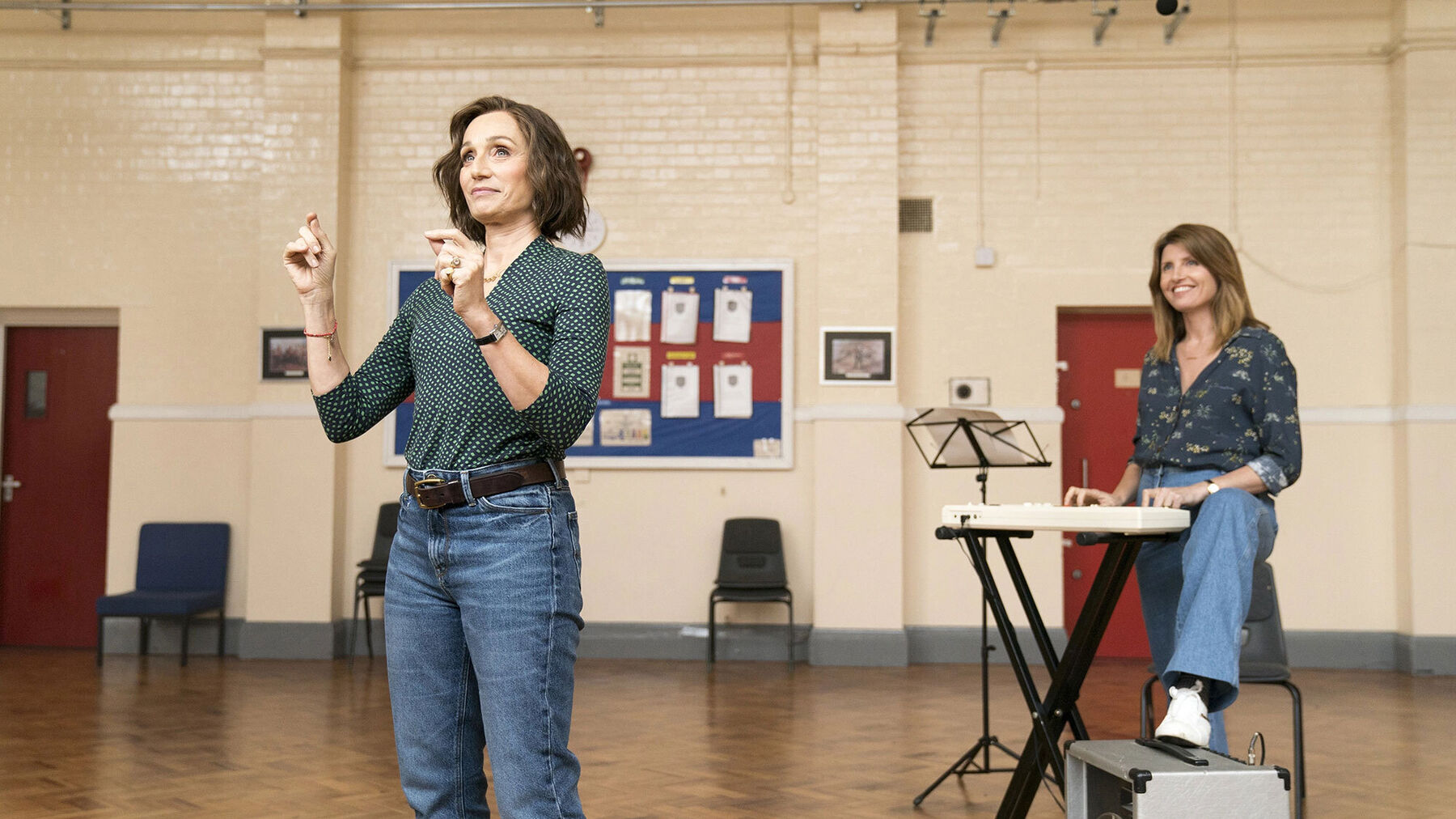 Production
MILITARY WIVES
Produced by 42
Directed by Peter Cattaneo
Featuring Gaby French and Jason Flemyng
Now available on demand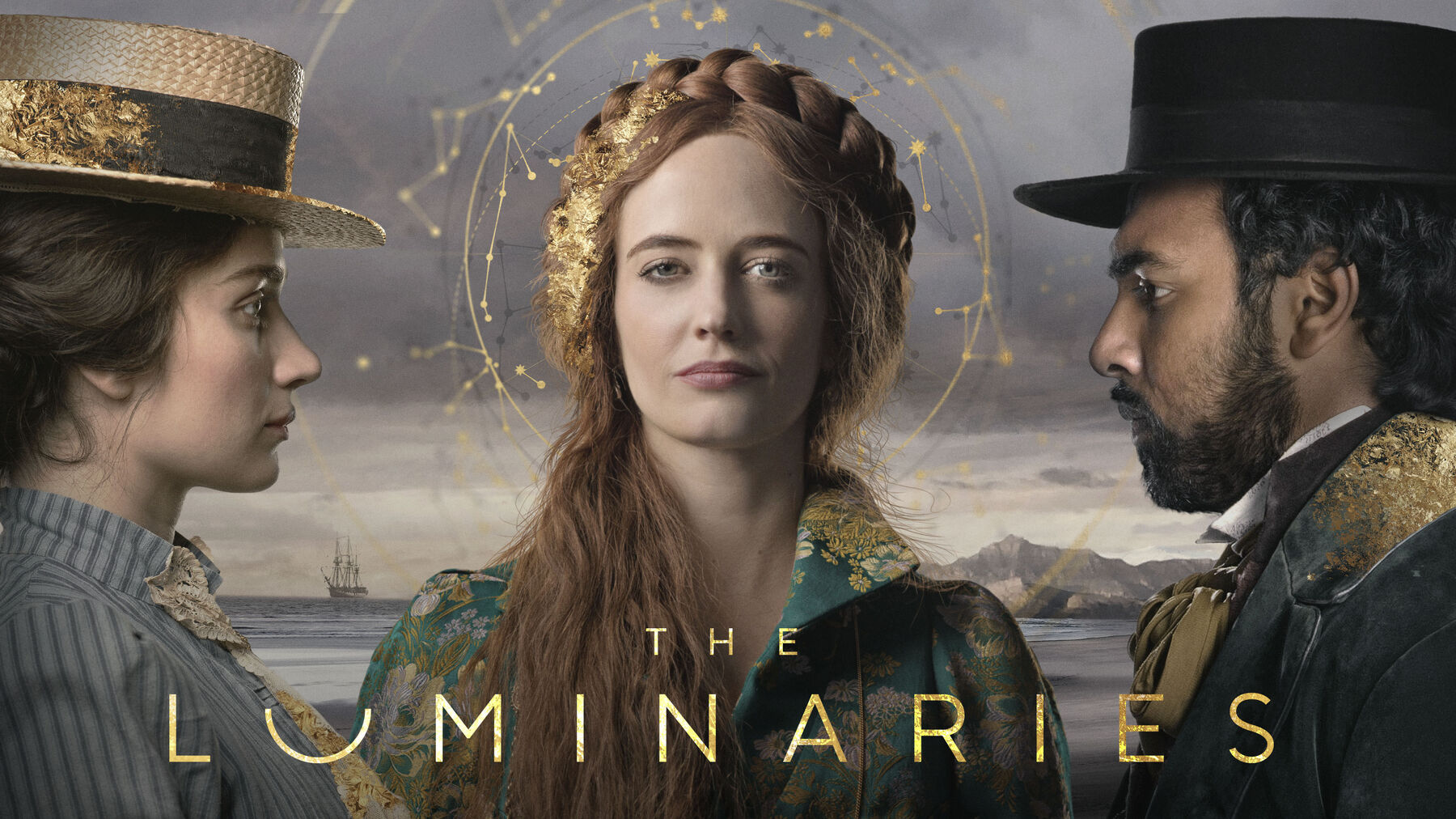 THE LUMINARIES
Featuring Himesh Patel
Available on Starz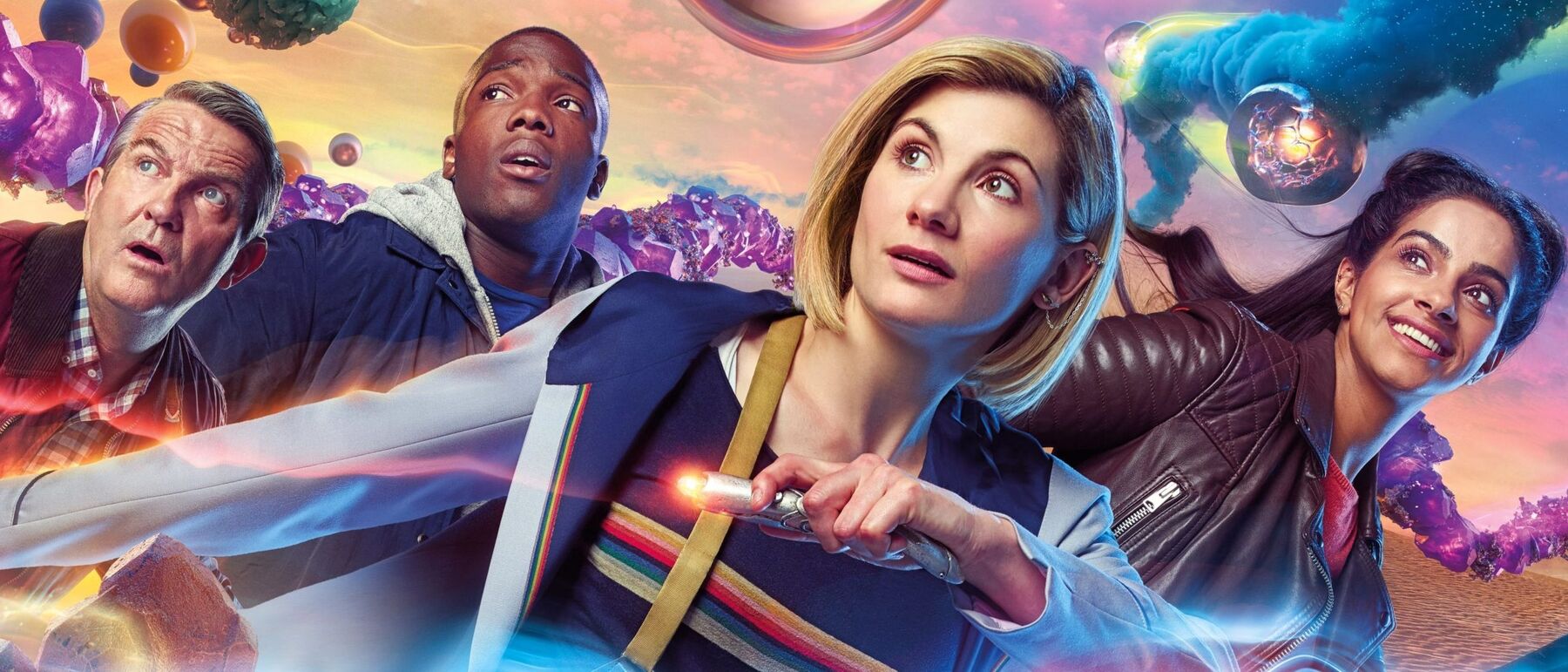 DOCTOR WHO
Series 12
Executive produced and written by Chris Chibnall
Featuring Sacha Dhawan, Julie Graham, Matthew McNulty
Available on BBC One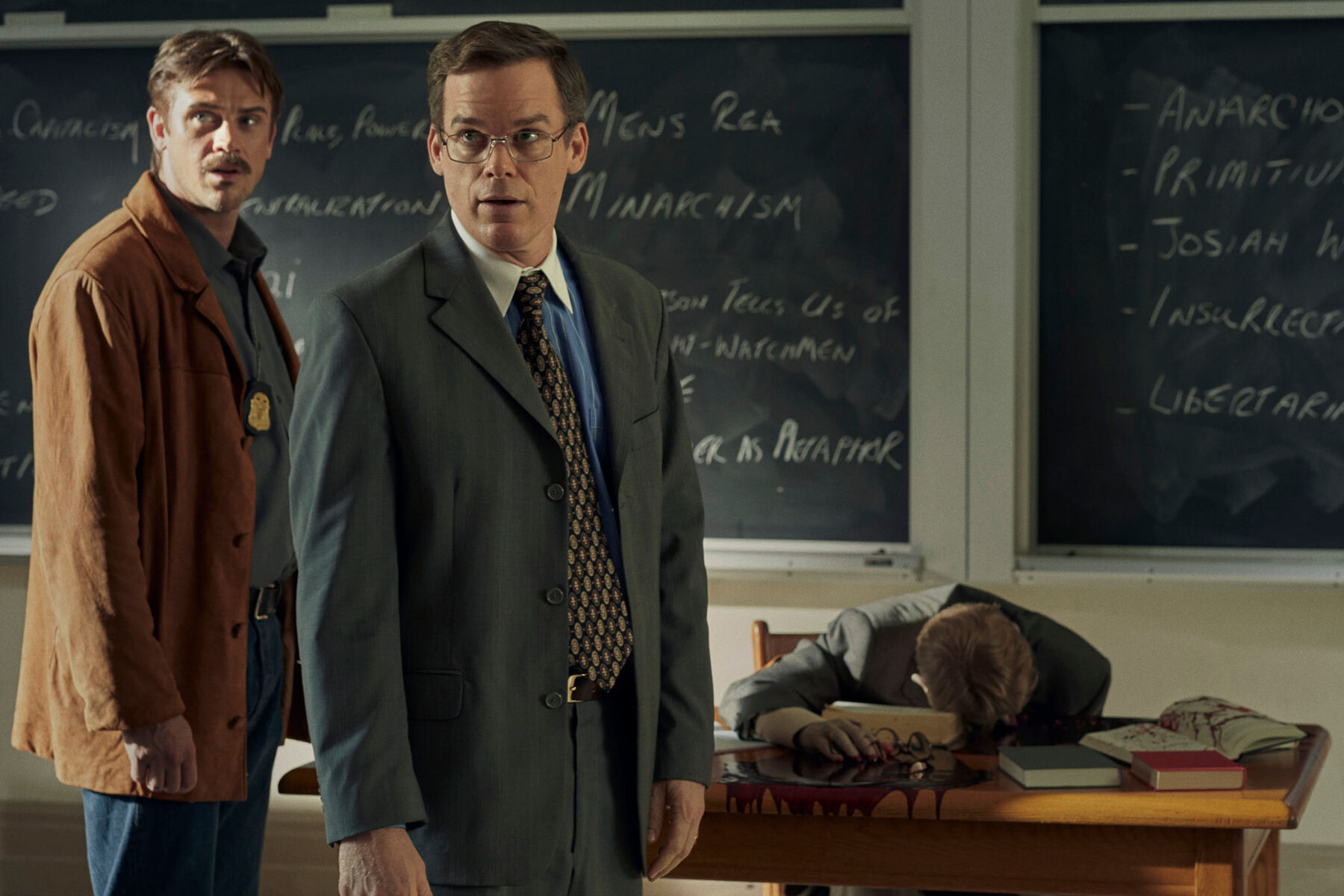 Production
IN THE SHADOW OF THE MOON
Produced by 42
Available on Netflix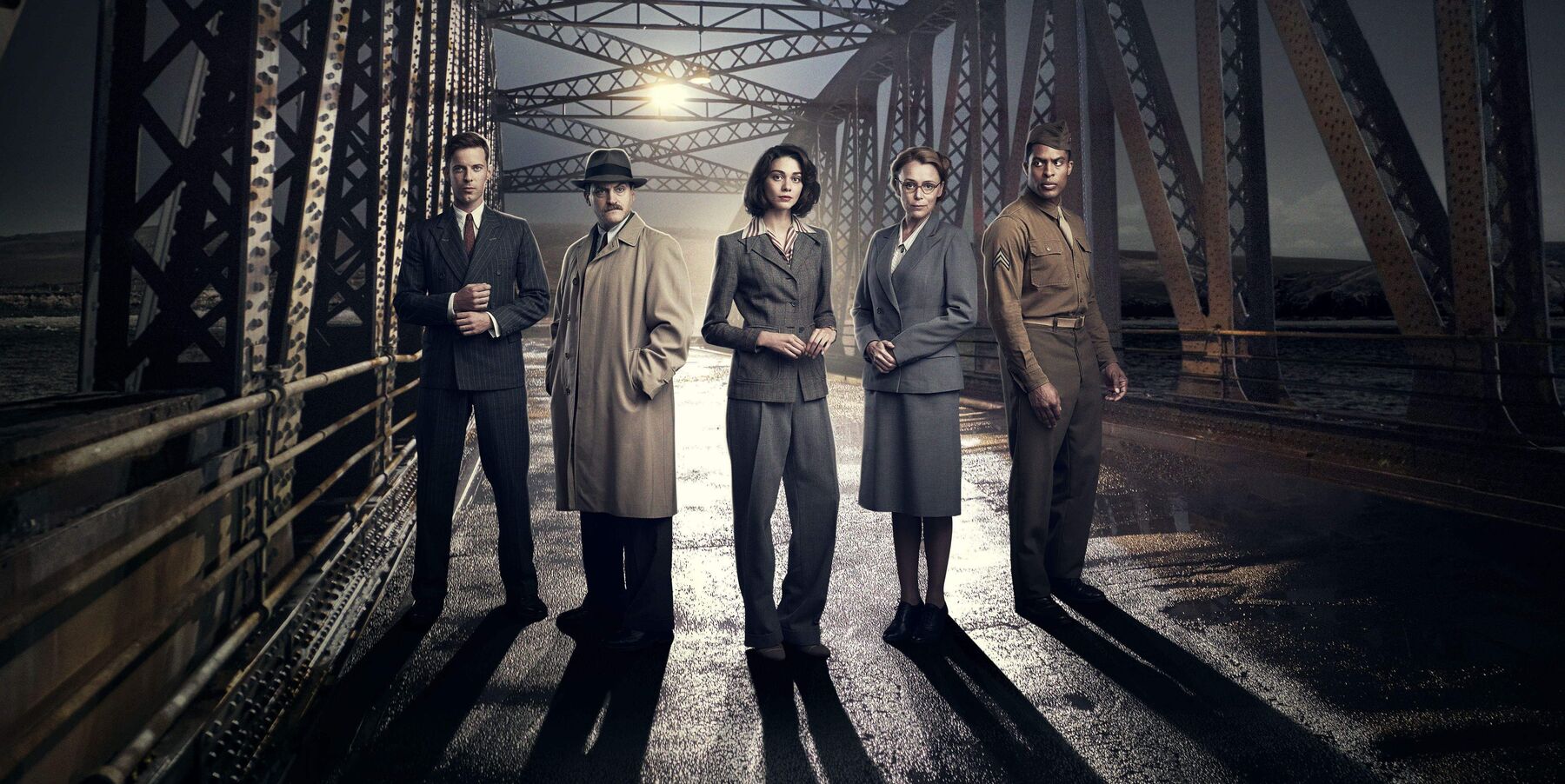 Production
TRAITORS
Produced by 42
Episodes 4-6 directed by Alex Winckler
Featuring Emma Appleton, Jamie Blackley and Jacob Krichefski
Available on Channel 4 OD and internationally on Netflix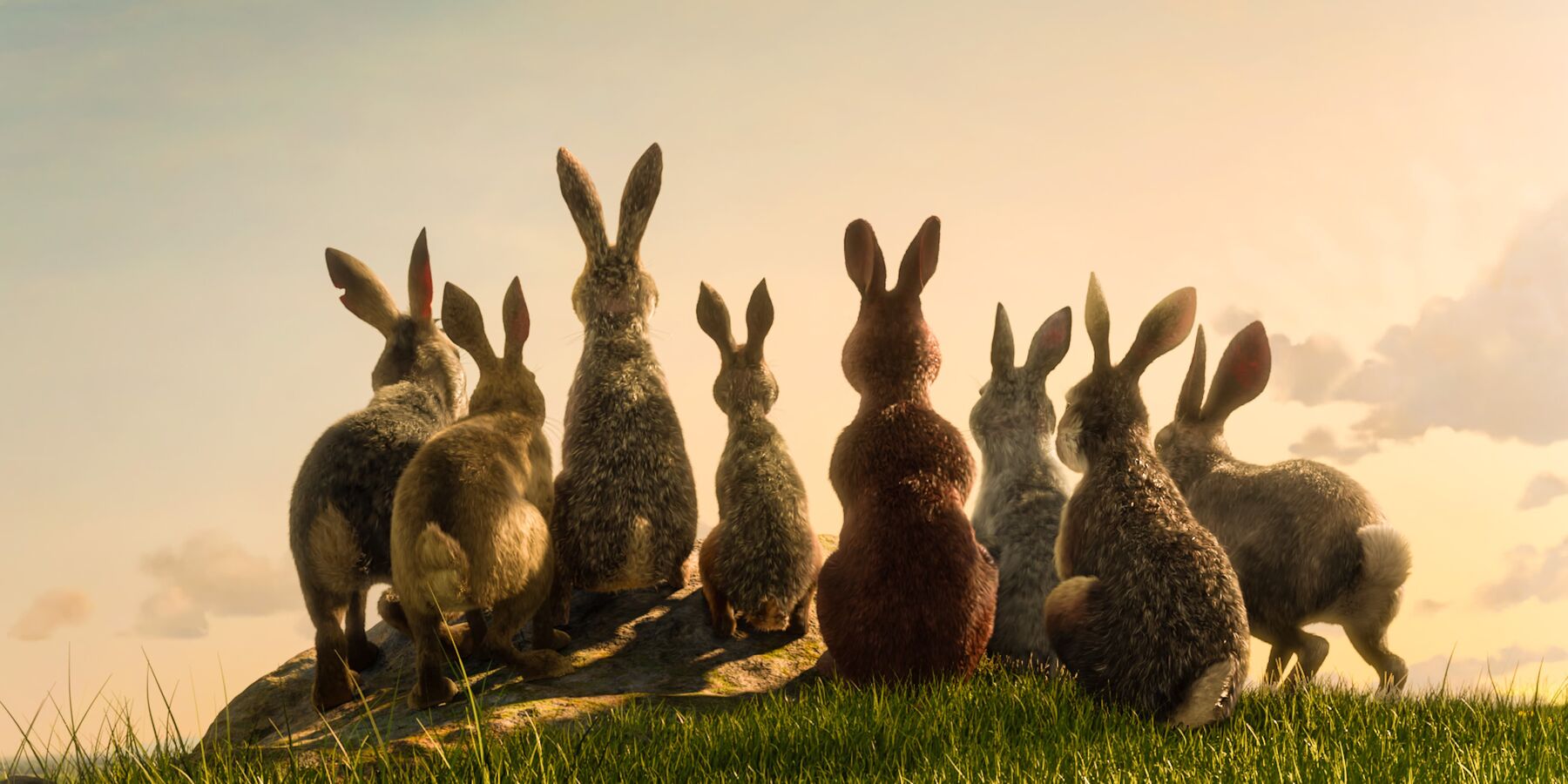 Production
WATERSHIP DOWN
Produced by 42 for BBC and Netflix - available internationally on Netflix
Emmy Award winner: Outstanding Special Class Animated Program
Written by Tom Bidwell, casting by Reg Poerscout-Edgerton
Featuring Nicholas Hoult and Miles Jupp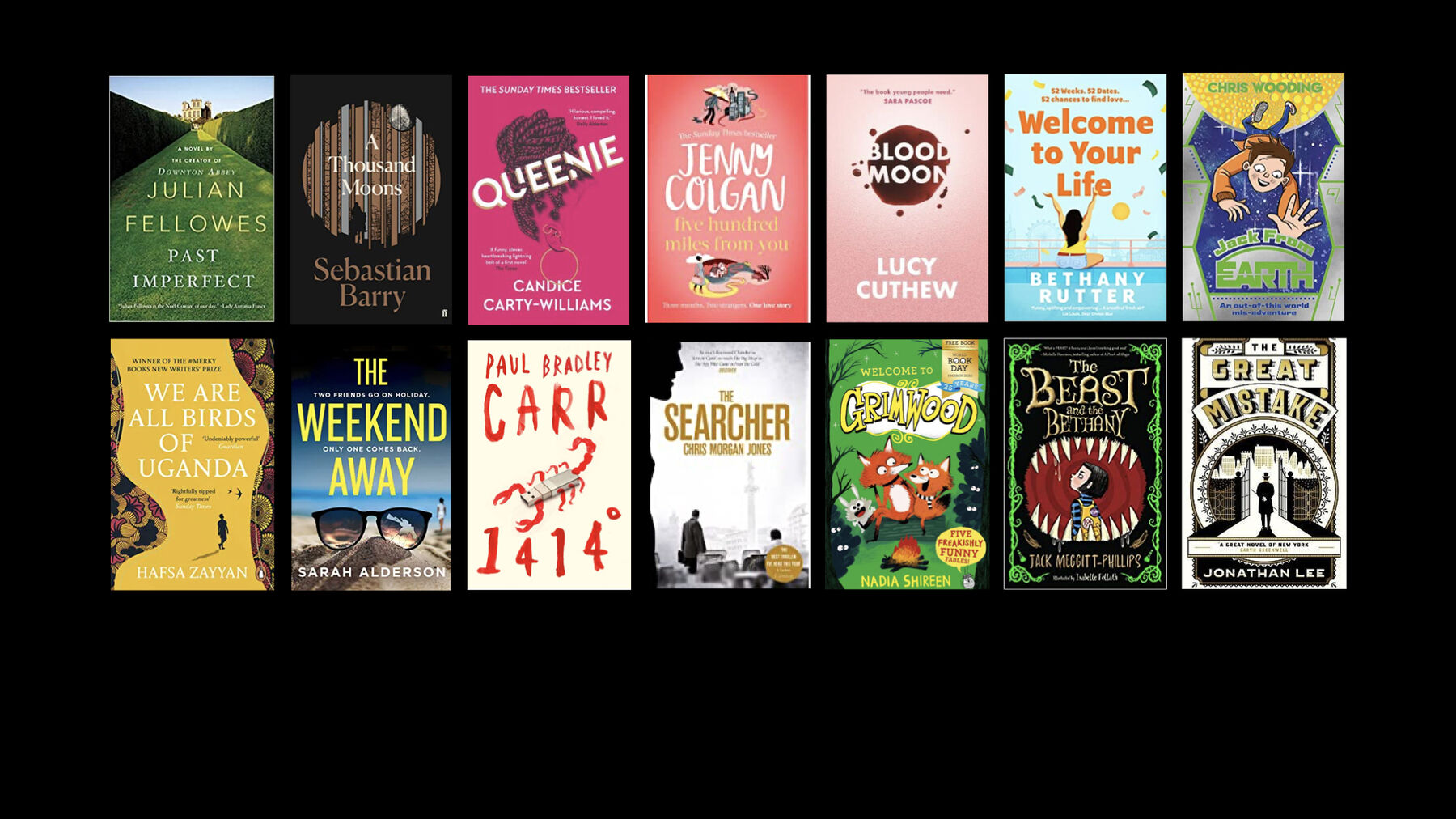 FILM, TV AND THEATRE ADAPTATION RIGHTS
42 represents a wide range of authors on behalf of book agents for their adaptation rights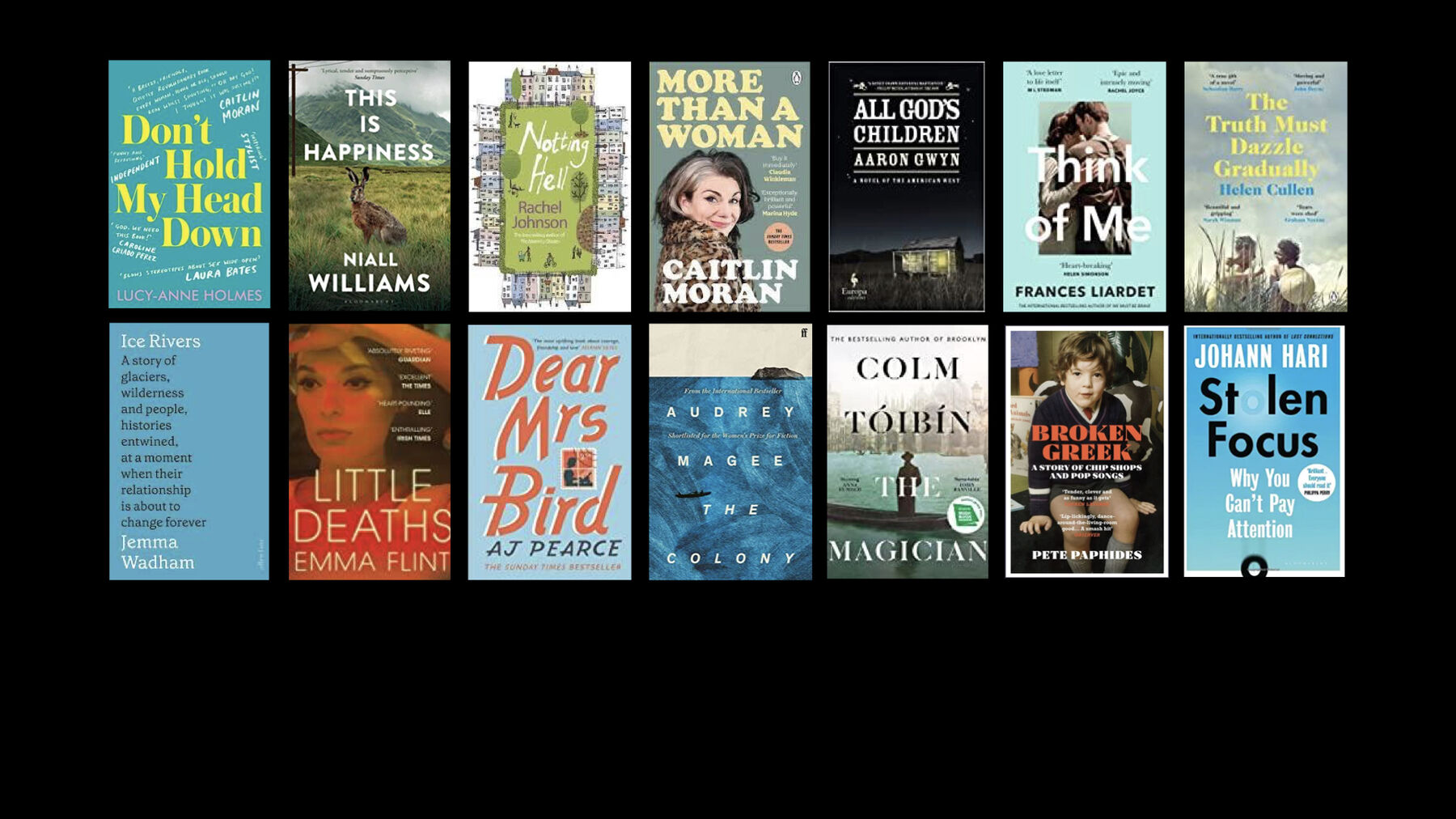 FILM, TV AND THEATRE ADAPTATION RIGHTS
42 represents a wide range of authors on behalf of book agents for their adaptation rights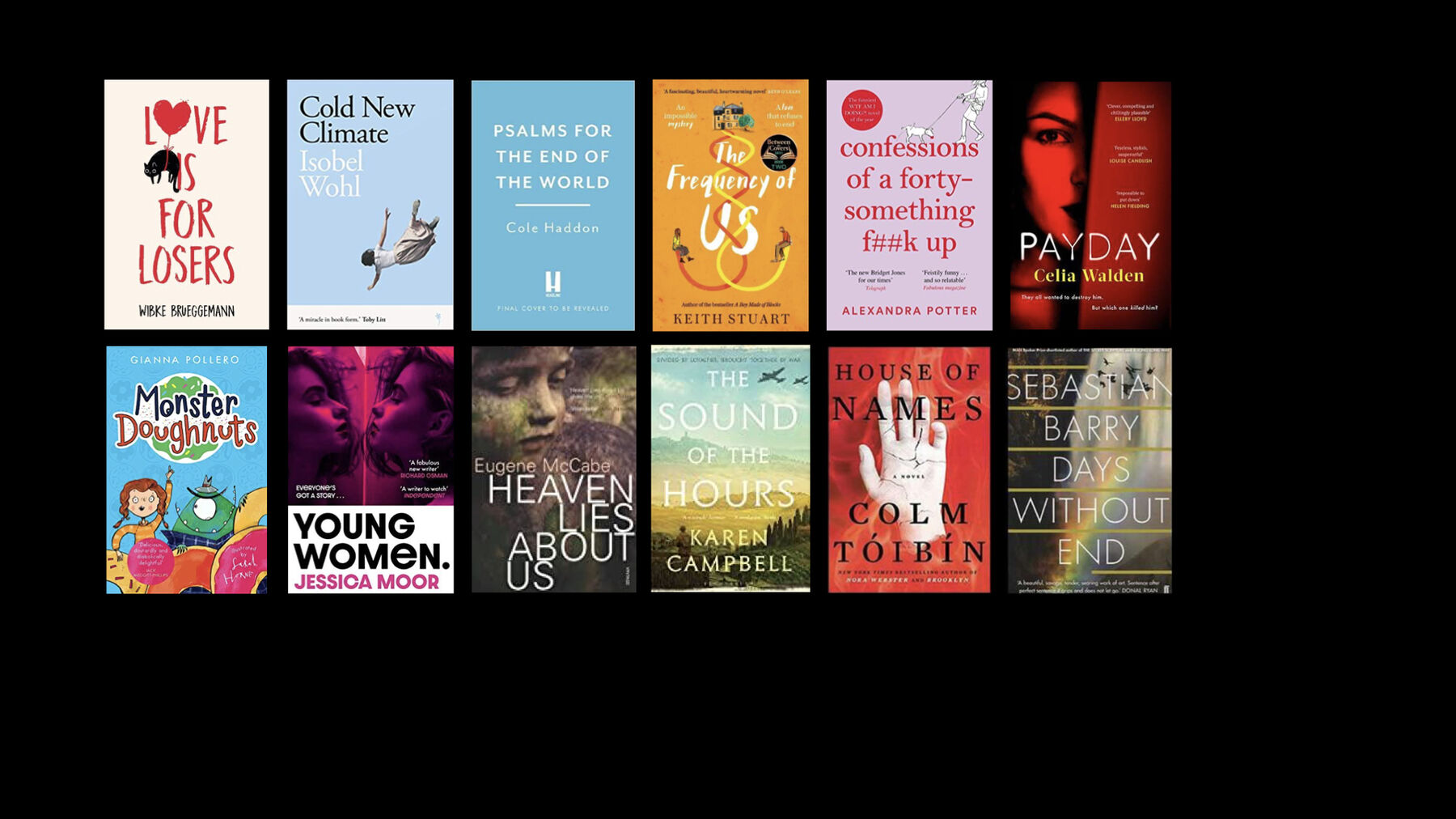 FILM, TV AND THEATRE ADAPTATION RIGHTS
42 represents a wide range of authors on behalf of book agents for their adaptation rights